As a user open 'My Meetings' > 'Meeting Notifications' page.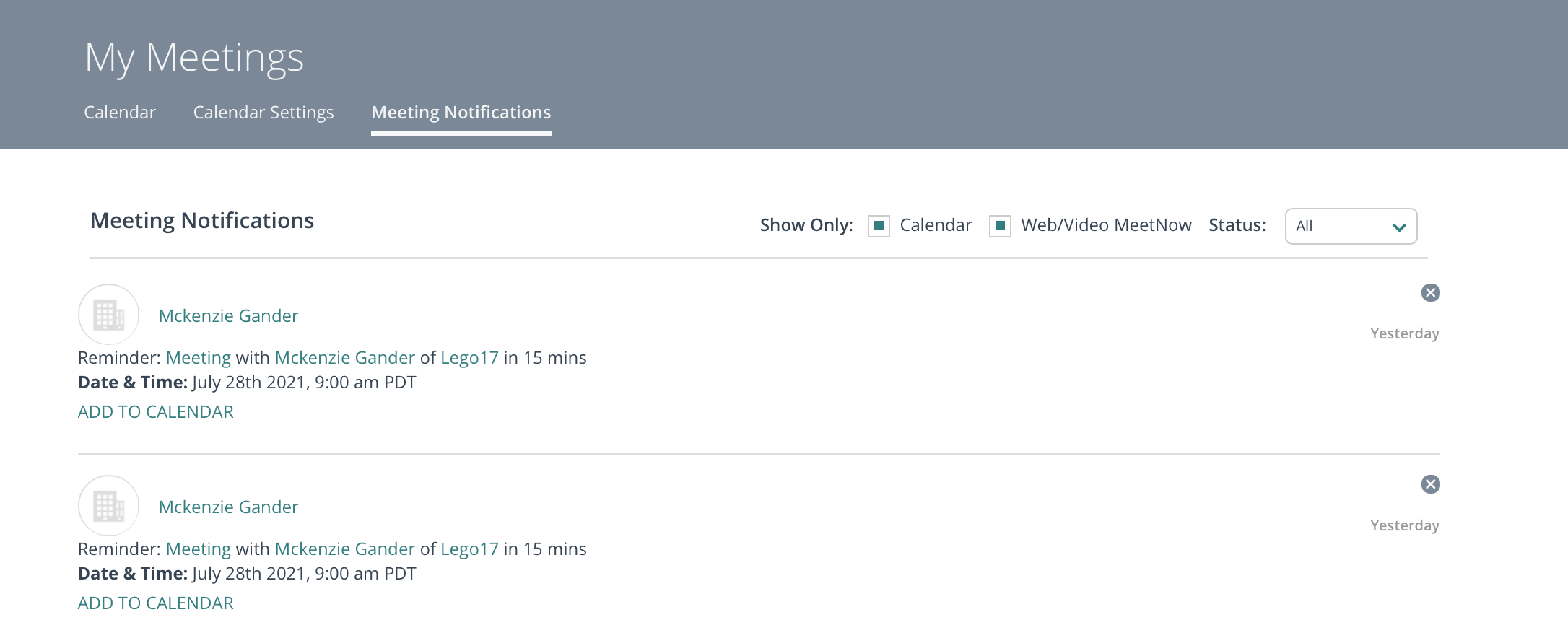 Click on ADD TO CALENDAR link. A list of calendars open up.

Select the calendar from the list and meeting can be added to the selected calendar.
When user clicks on ADD TO CALENDAR, the meeting is also saved to domain calendar at My Meetings > Calendar.