After log in, go to Company profile and click EDIT button. If language is changed by picking another language from locale picker, the following fields can be edited for locale specific data:
Company Logo
Company Description
Company Banner
Any text entry field (where user can enter the data by typing in or by pasting content)
Image Widgets
Social Links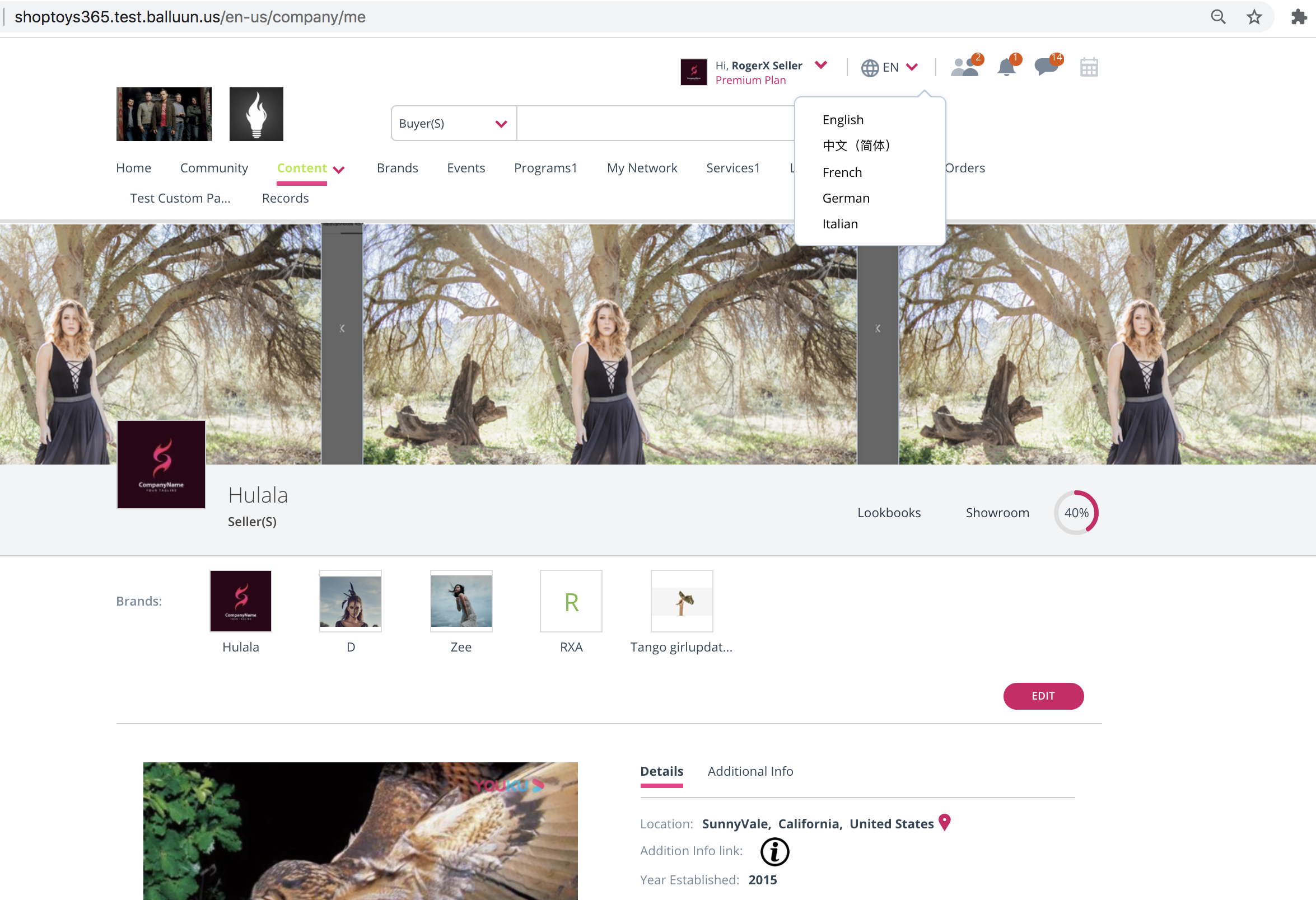 If any of the above mentioned features are updated & saved in specific locale, it will be available only for viewers viewing your company profile in that locale.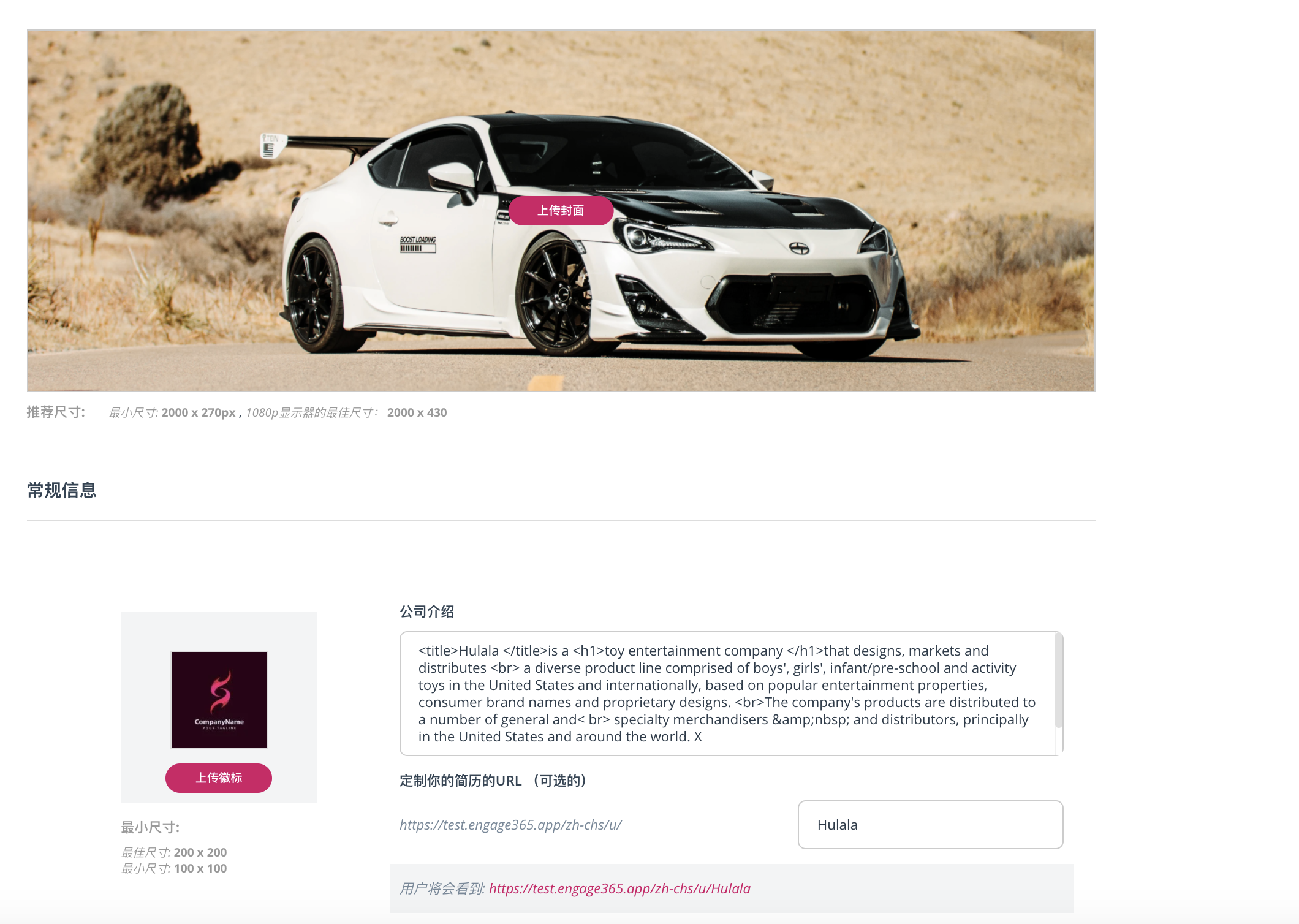 For sections like Photos, Brochures & contacts, the language selection when it was uploaded/edited & saved does not matter . It will appear to viewers in all locales.