As a signed in seller, click on 'Leads' tab. Page opens up with leads list view.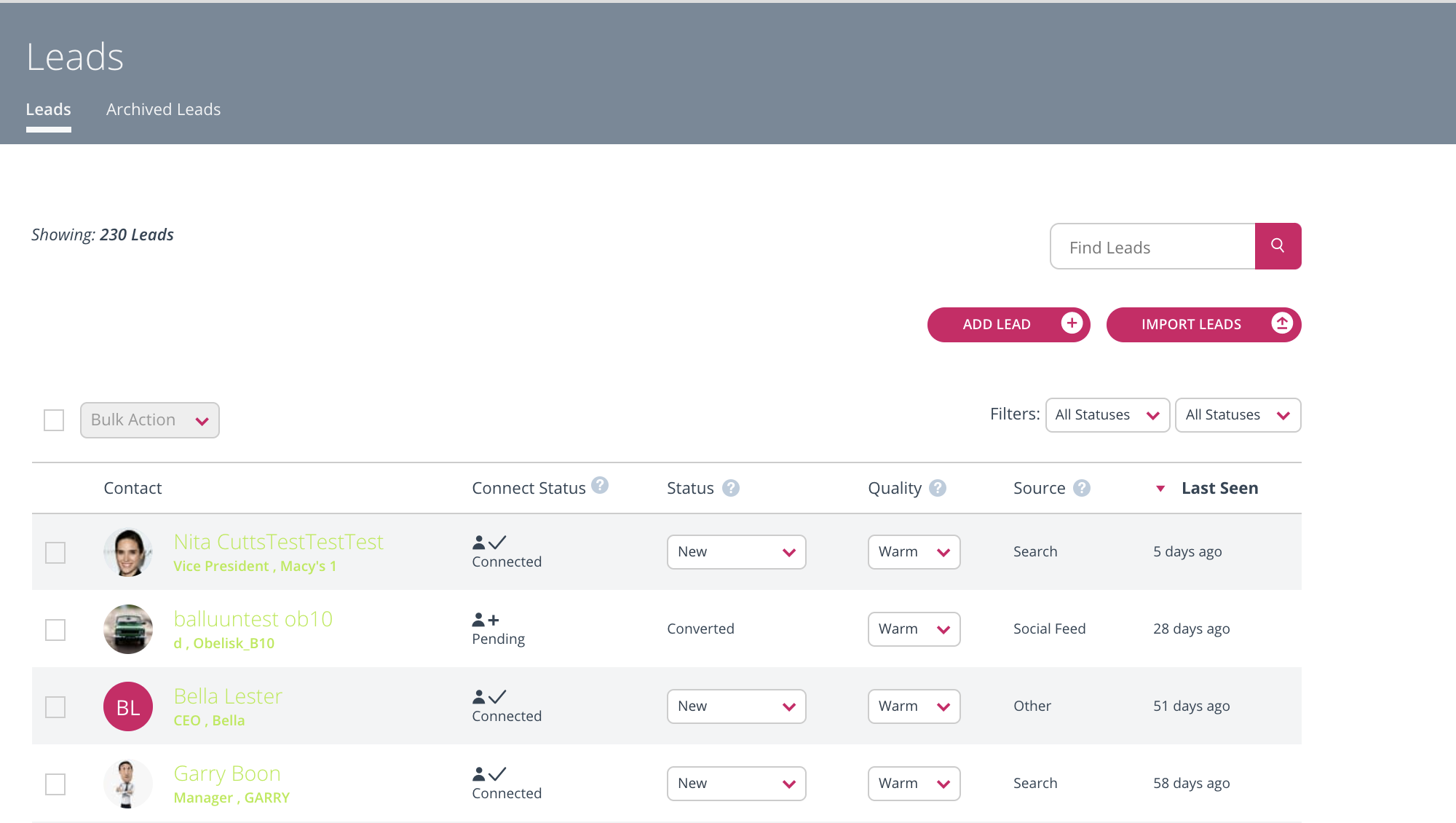 Now select the check boxes of the leads you want to export (it can be a single checkbox or some or all checkboxes) and click 'Bulk Actions' menu. Choose 'Export to csv' option from the list.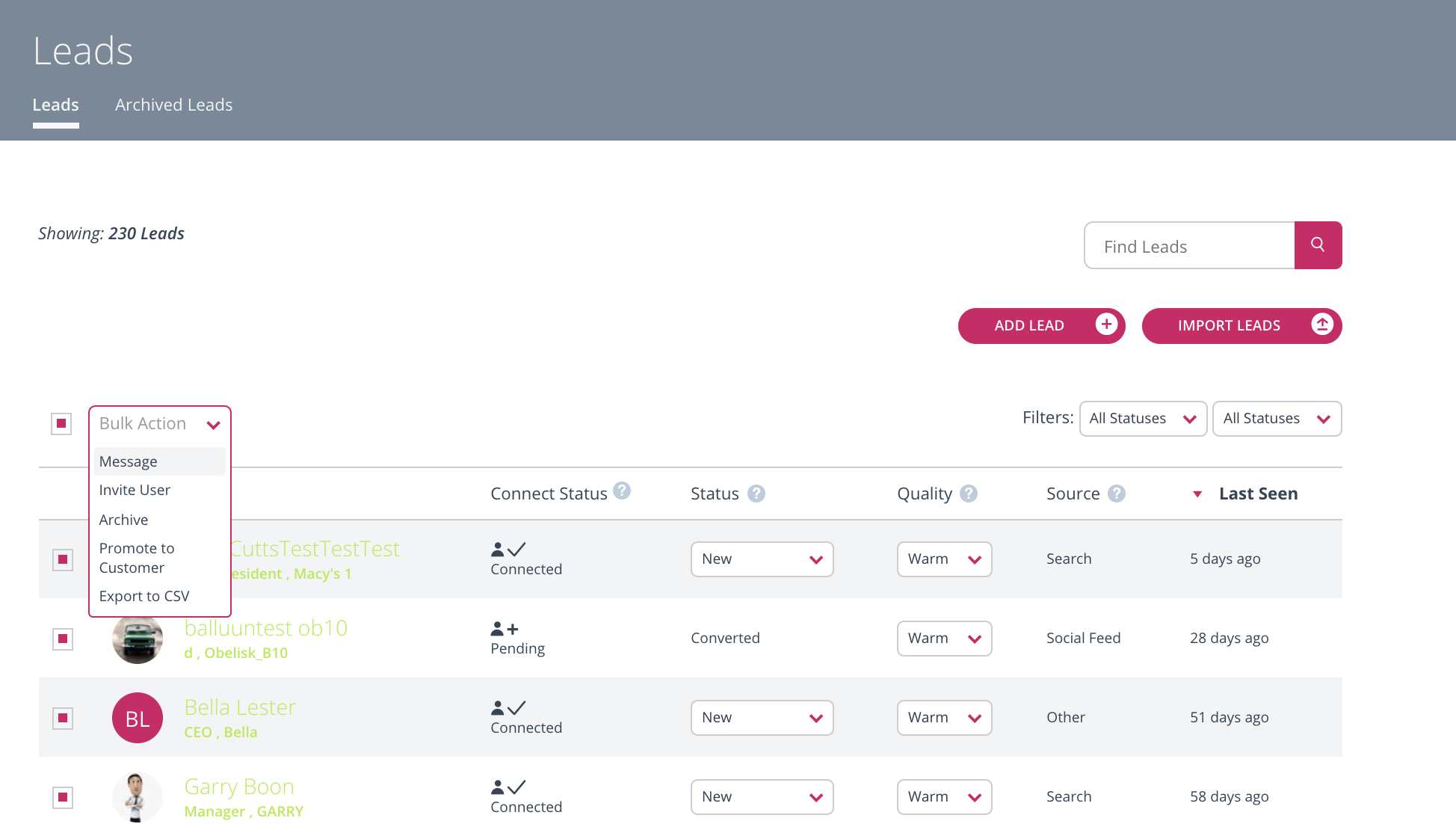 A file will be downloaded with the selected leads & associated data.