You can select 'My Network' tab and the page will display 'My Connections'. Default view is card view.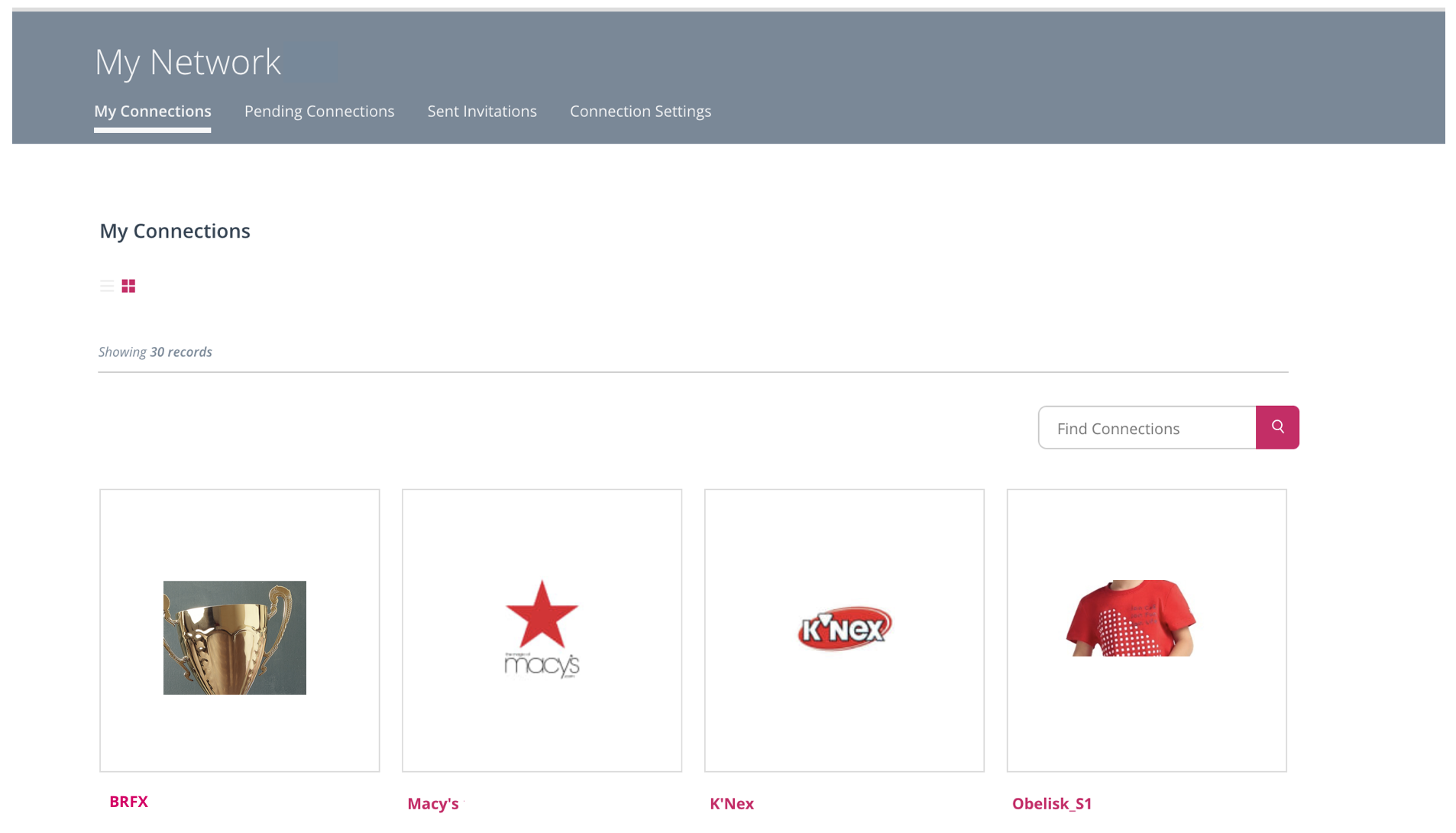 Select the list view icon to be directed to list view.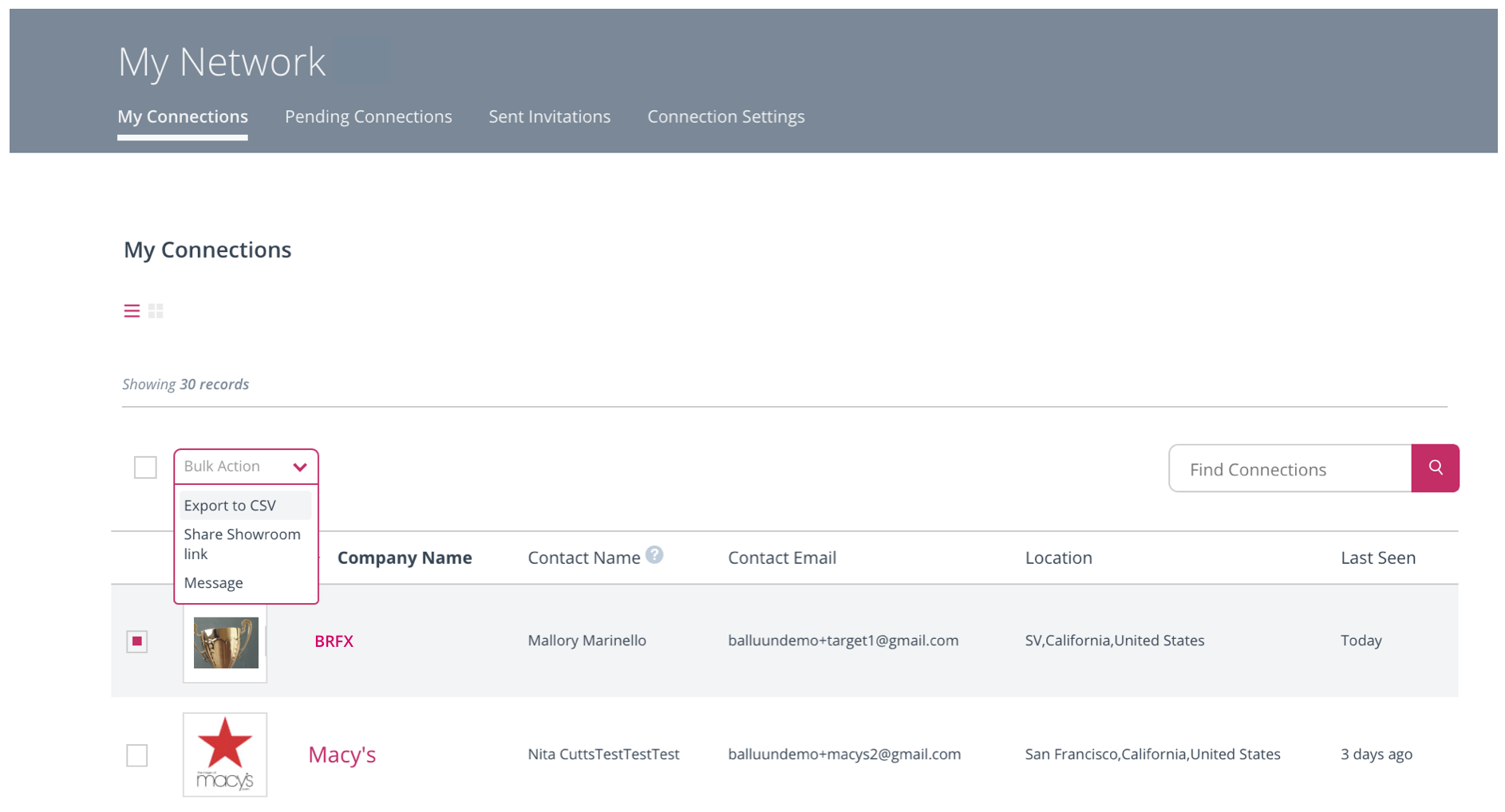 Select one or more connections via checkbox and choose 'Export to CSV' option from bulk actions list.
The selected connections will be exported as a csv file.