Company admin can move the company profile to edit mode and navigate to 'Brochures' section.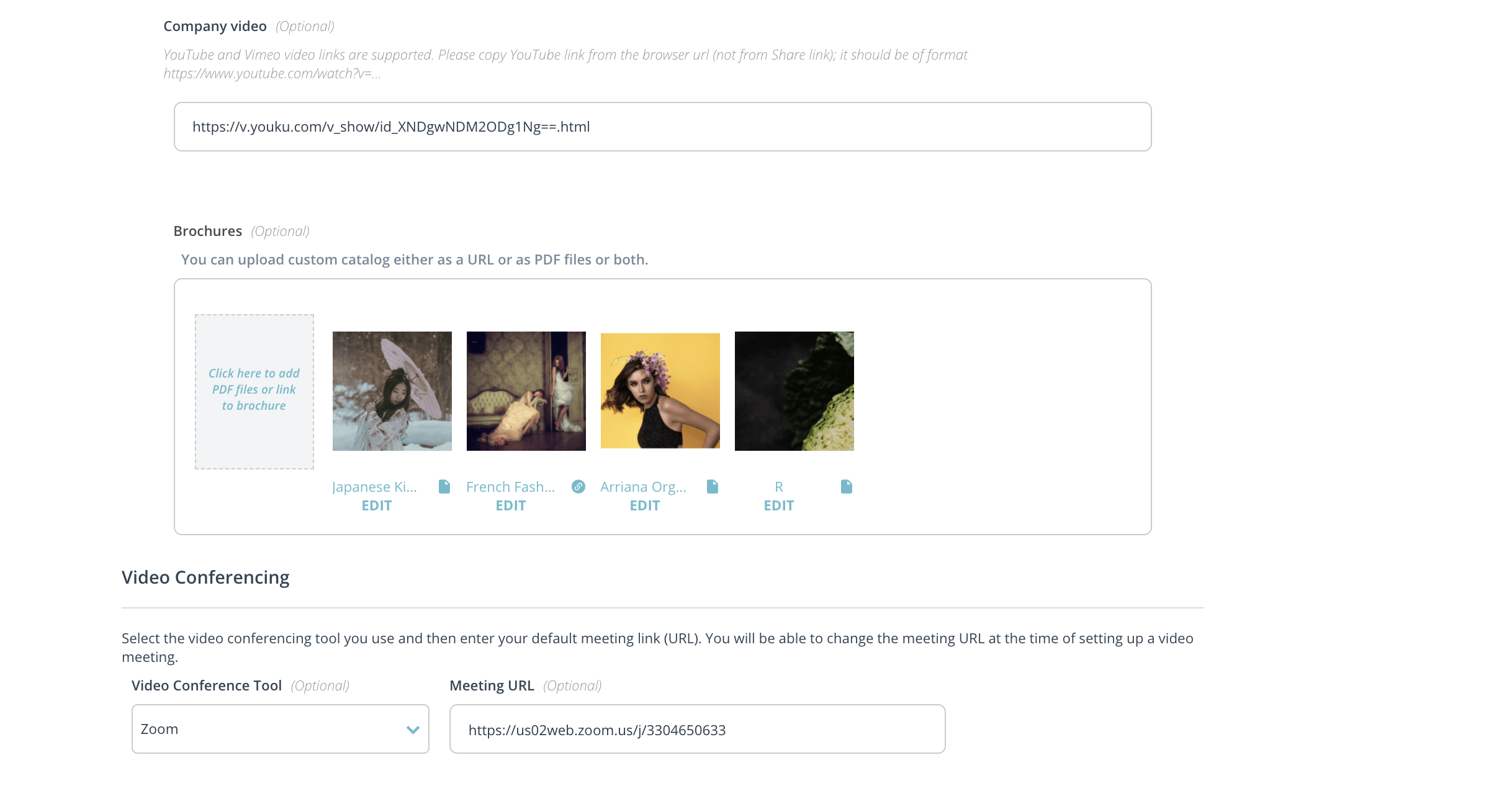 The existing catalogs(if any) will appear in the section. Click on "Click here to add..." link and a pop-up window opens up.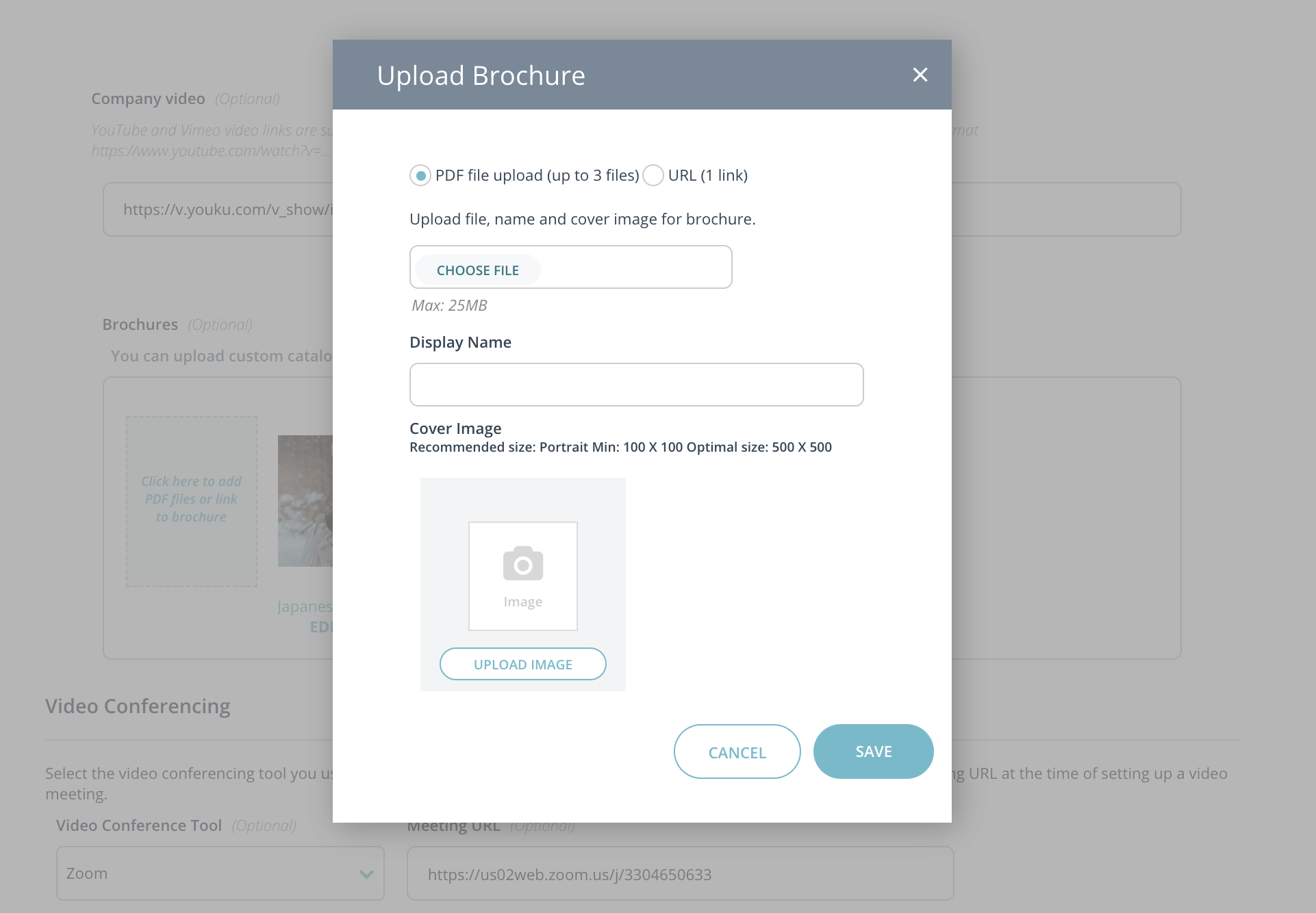 Platform supports upload of up to 3 pdf files & 1 link/site url.
Select the radio button 'PDF file upload' if you plan to upload pdf file. Choose file & upload. Enter 'Display Name' > Upload an image as per the recommended size. Save.
If you want to upload a link to a site to pint to the brochures, select the radio button 'URL'. Enter the brochure link, display name, upload the cover image & save.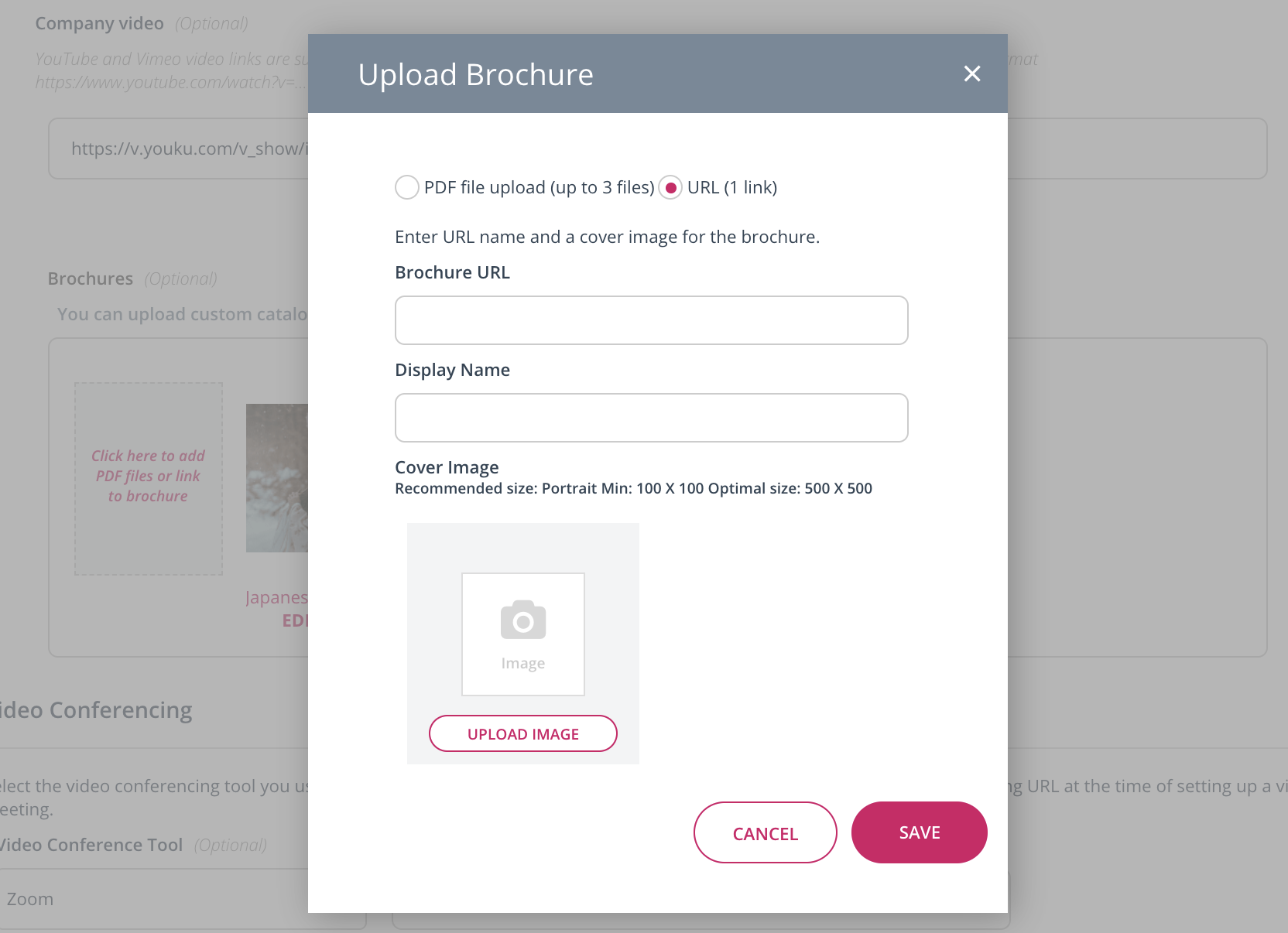 Once the company profile is saved, the brochures are rendered as per the following image.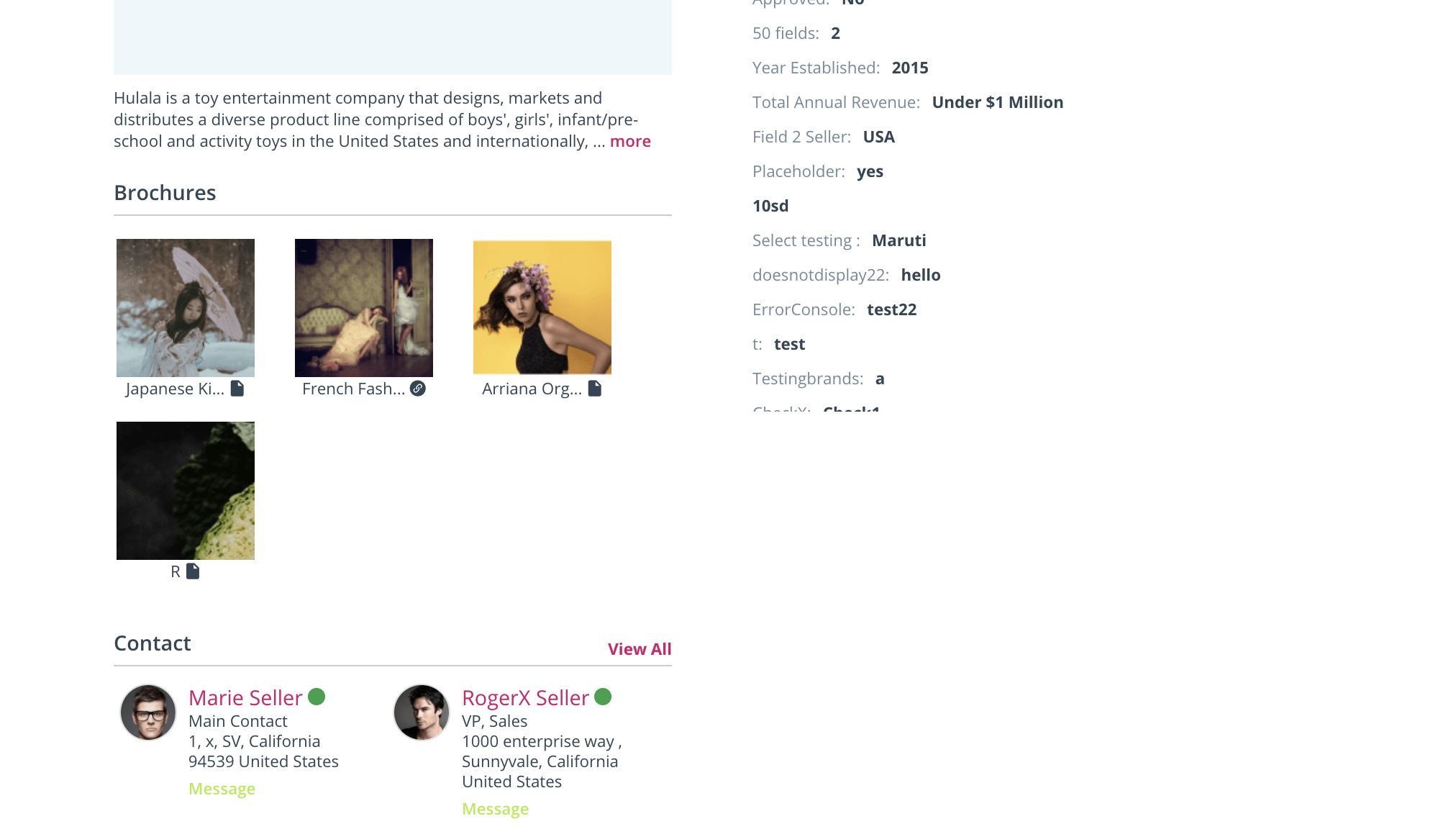 An icon below the brochure image, indicates whether it is a file or link. Viewers will be able to view the catalog when viewing your company profile.