As a logged in buyer, you can visit exhibitor/seller company profiles, where communication tools are displayed depending on the setup.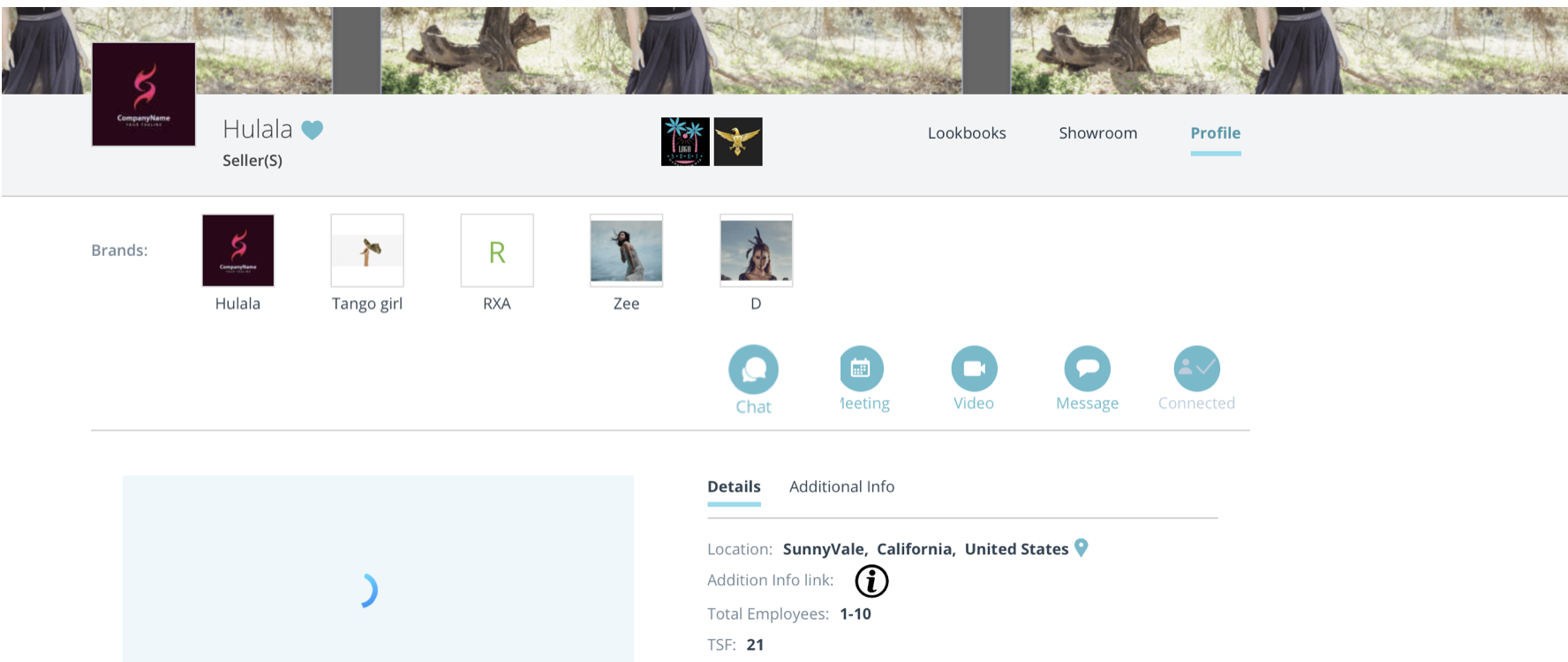 The icons displayed are Chat, Meeting, Video & Message icons. Connect icon allows initiating connection flow. Once connected, icon changes to 'Connected.
Chat allows starting a real time chat with a contact from the company. Meeting icon can used to schedule a meeting with the company contacts.
Video icon will display on company profile if the company has configured a video URL. Viewer can click on the icon and initiate a video conference request.
Viewer can click on 'Message' icon and send out a message.