On product detail page, there is a section dedicated to Q&A.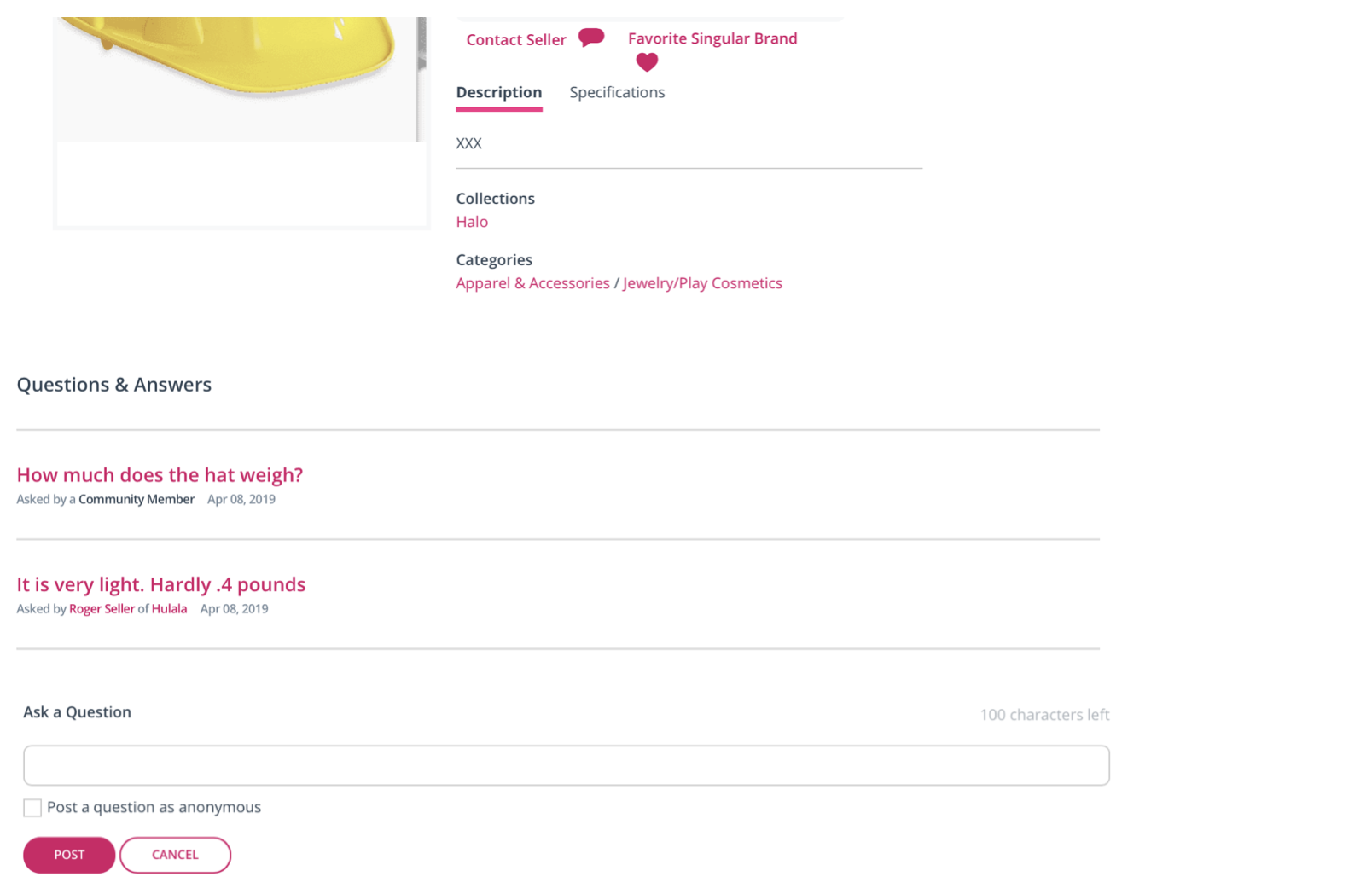 Buyers can post a question which will be answered by the product owner. If a seller feels that there are key aspects to the product, they can post the question and answer so that buyers can view the info.
If you want to post a question as an anonymous user, check the checkbox 'Post a question as anonymous' and enter the question and post.