Click on 'My Network' tab to reach My Network > My Connections.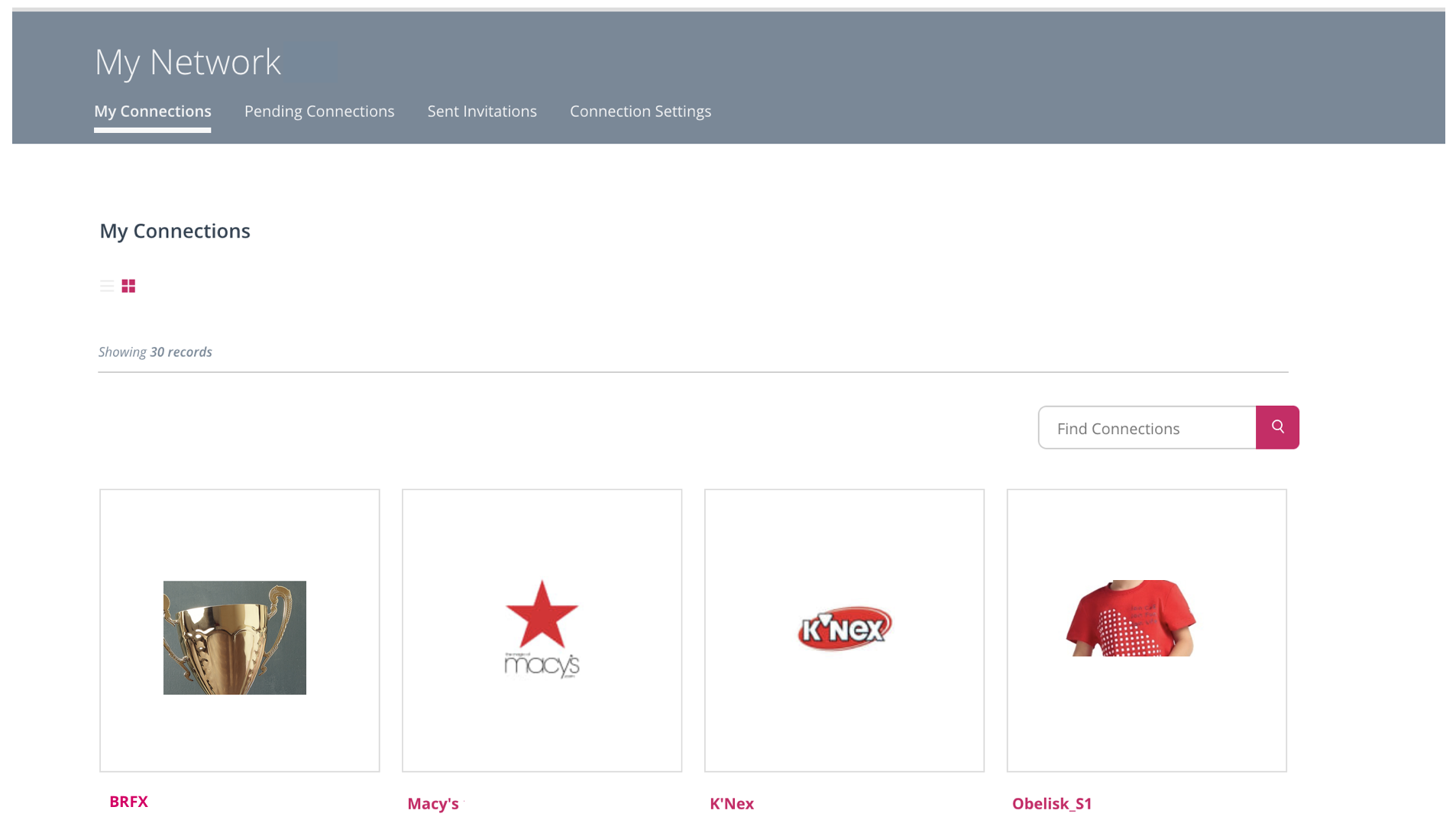 Switch to list view by clicking list view icon. Select the checkboxes of the connections > Choose 'Send Showroom Link' option from Bulk Actions menu.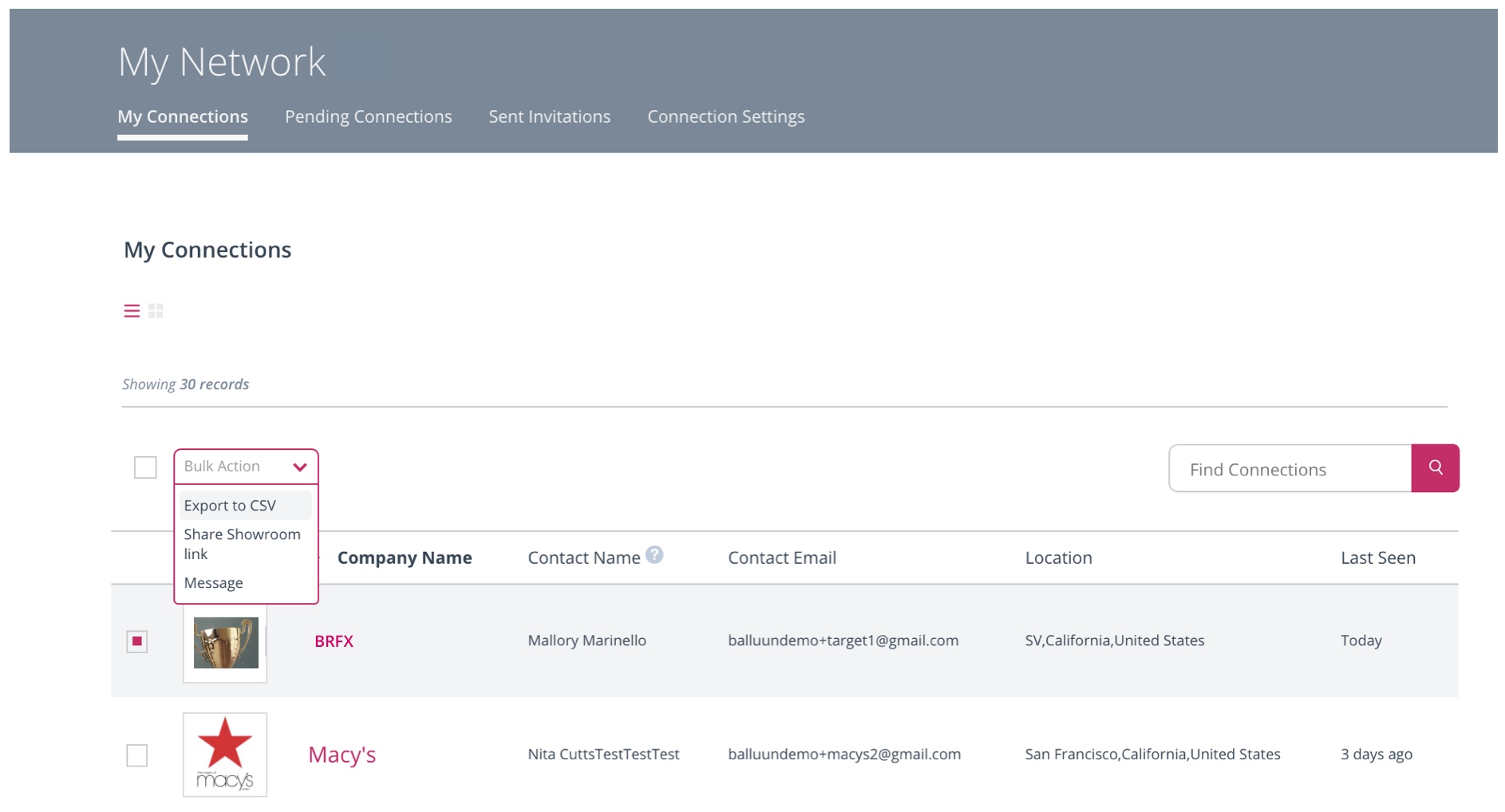 A pop-up window opens up with share showroom functionality.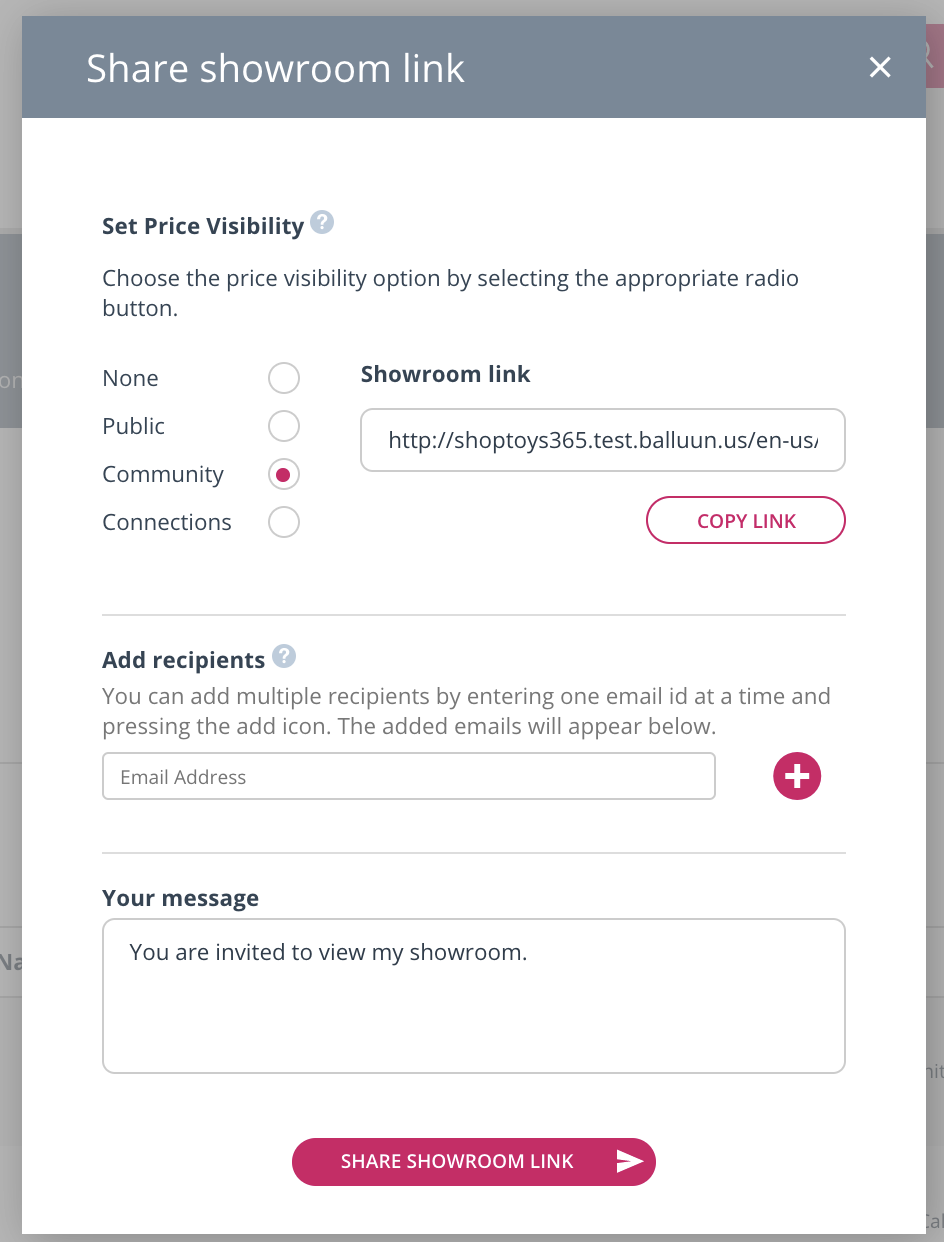 Choose the price visibility radio button, enter the message and click on SEND SHOWROOM LINK button.
An email message will be triggered to the selected connections with access to showroom.