If your domain has configured Programs & Sessions, it appears as a tab. Sessions can be seen in multiple pages as per domain configuration.
If your domain has configured Programs, You can click on 'Programs' tab to view the page. Depending on domain configuration, you might see program widgets. These widgets will list all the programs launched/sponsored by the domain.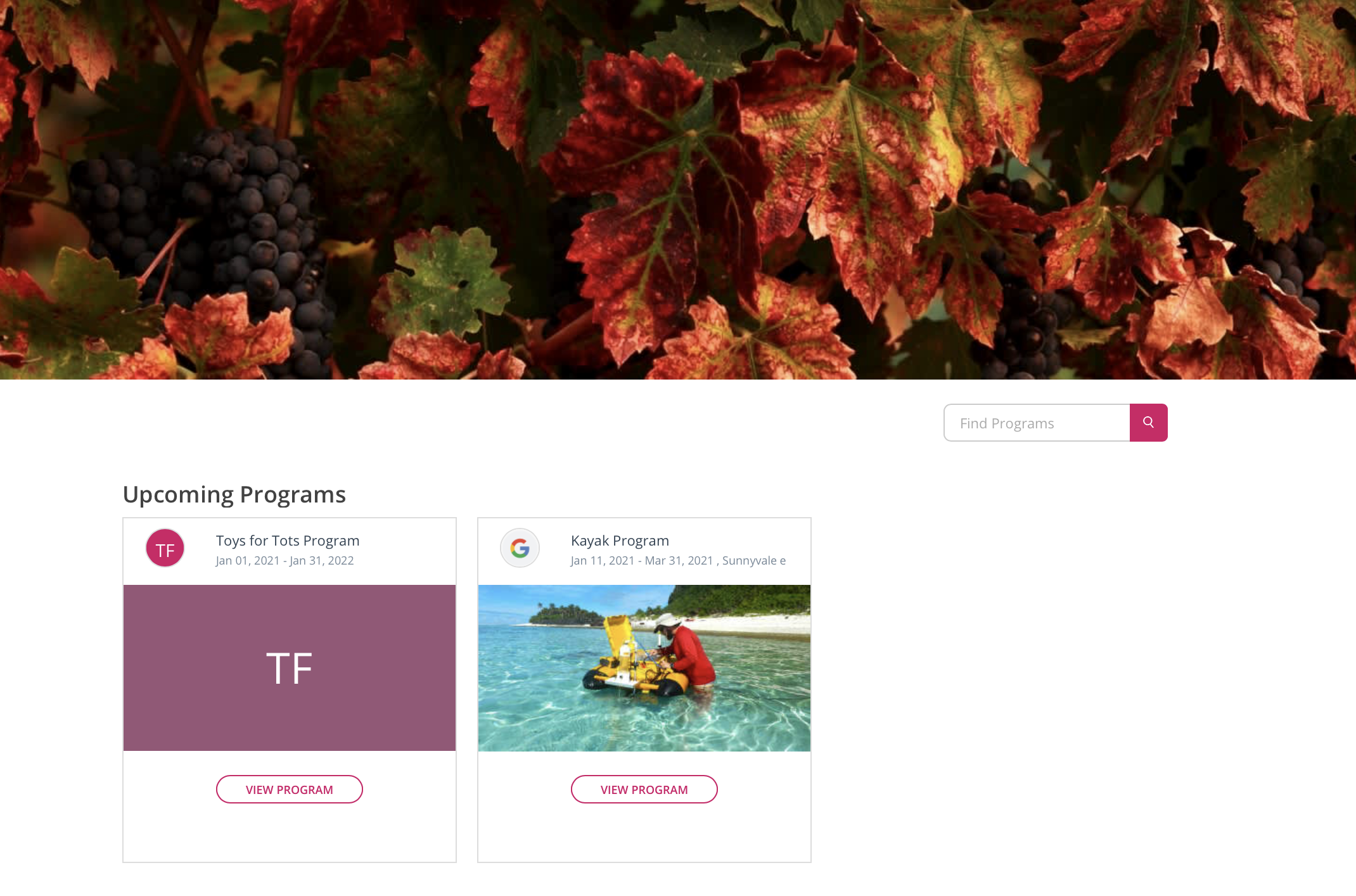 Normally, sessions appear on a session widget.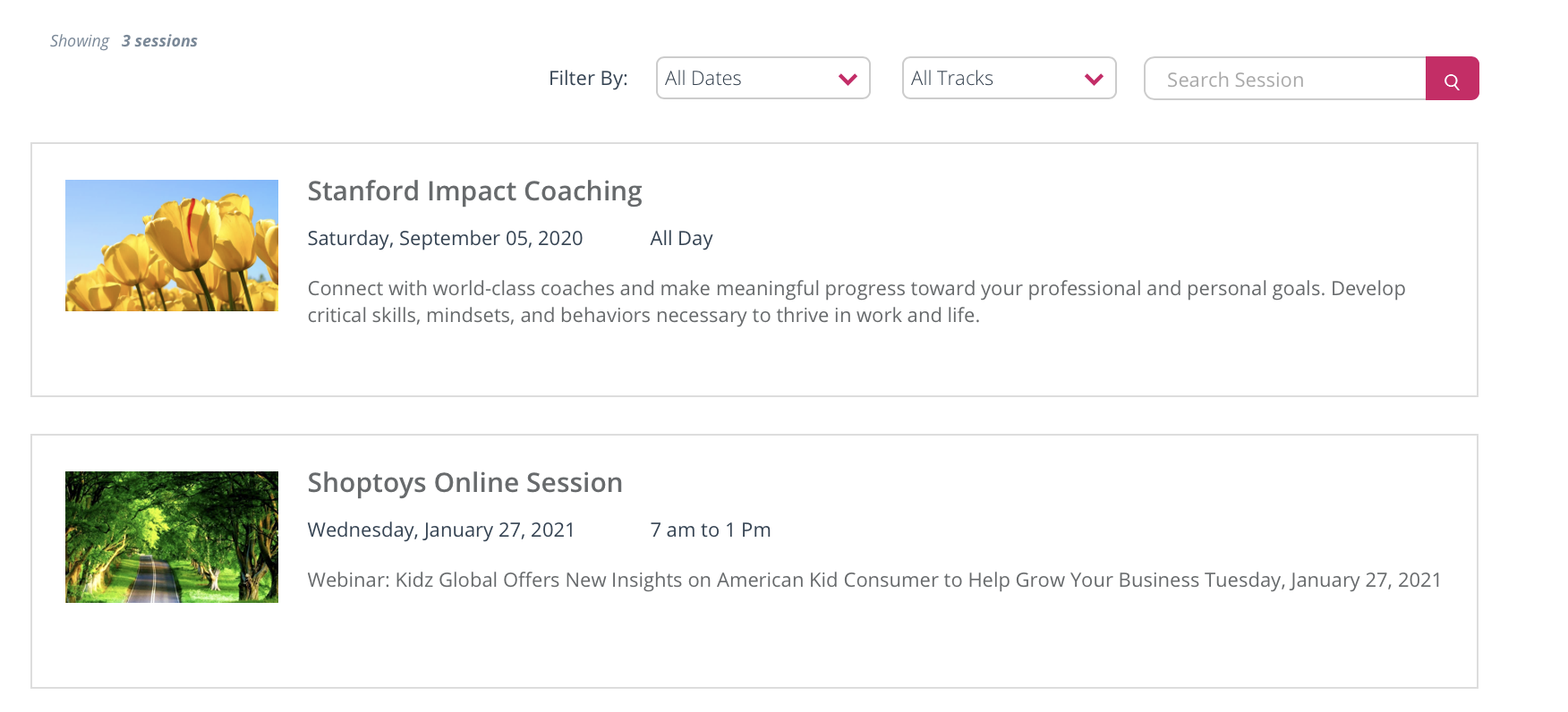 If user clicks on a session, he/she is redirected to session profile page. If session has webinar(recorded or livestream), profile page displays a WATCH button.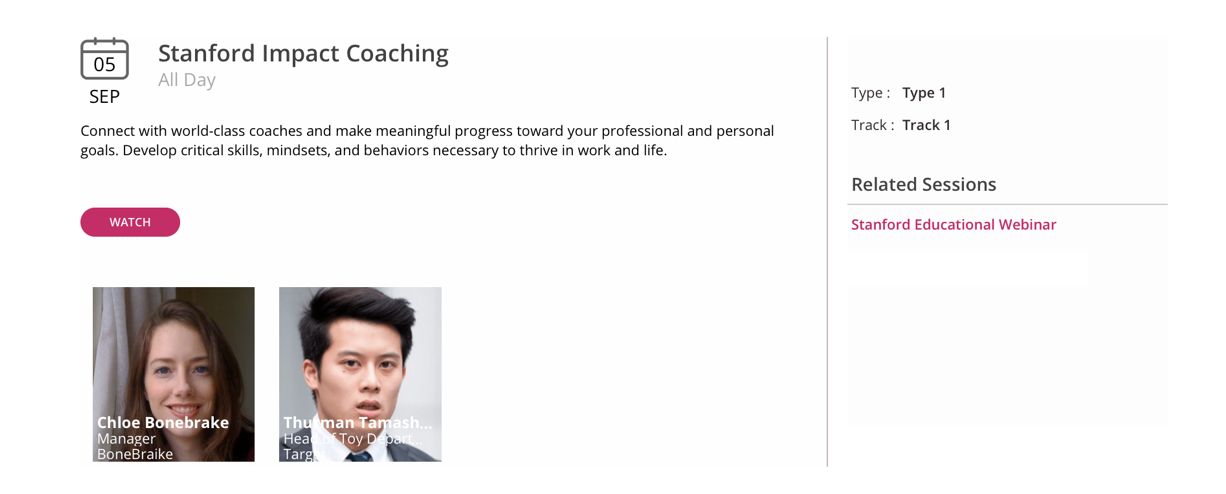 Clicking on the button redirects to the recorded/livestream media.