As a logged in seller company admin, you can edit company profile > click on SETUP WIDGETS link to add or edit widgets. This action opens widgets page.

The existing widgets will be displayed here. To add a new widget, click on ADD WIDGET button.

Select option 'Video Widget' as 'Widget Type'. Enter title > choose radio button based on how many videos you want to upload. Once the selection is made, enter the video URLs in the link field.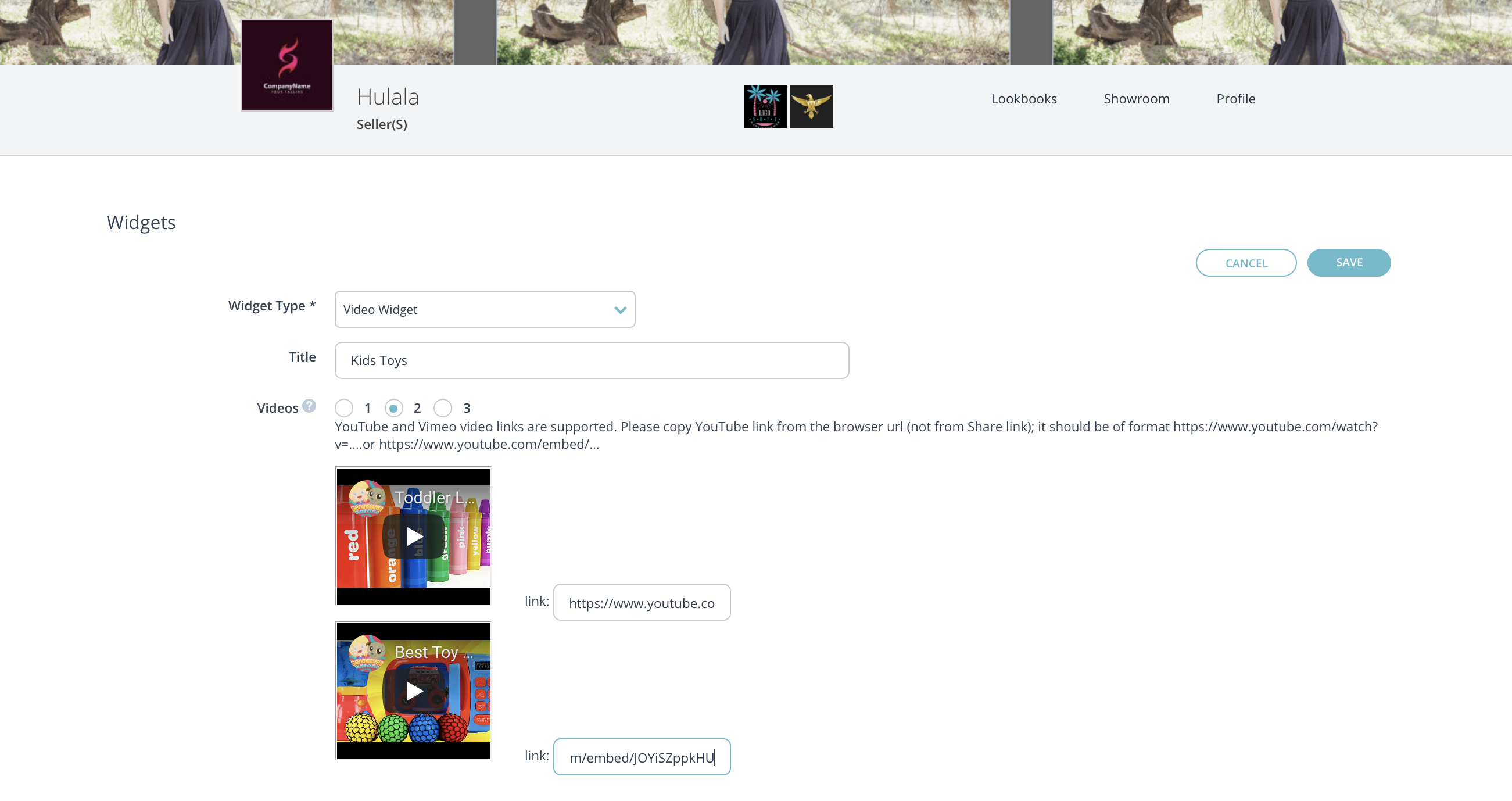 Save & Publish. The video widget will appear on the company profile.