As a logged in buyer, you can click on 'Community' tab to access social posts page.
Click on 'Share a Post' icon/link and this opens a feature that allows you to enter your post.

Once the pop-up window opens up, entire your post.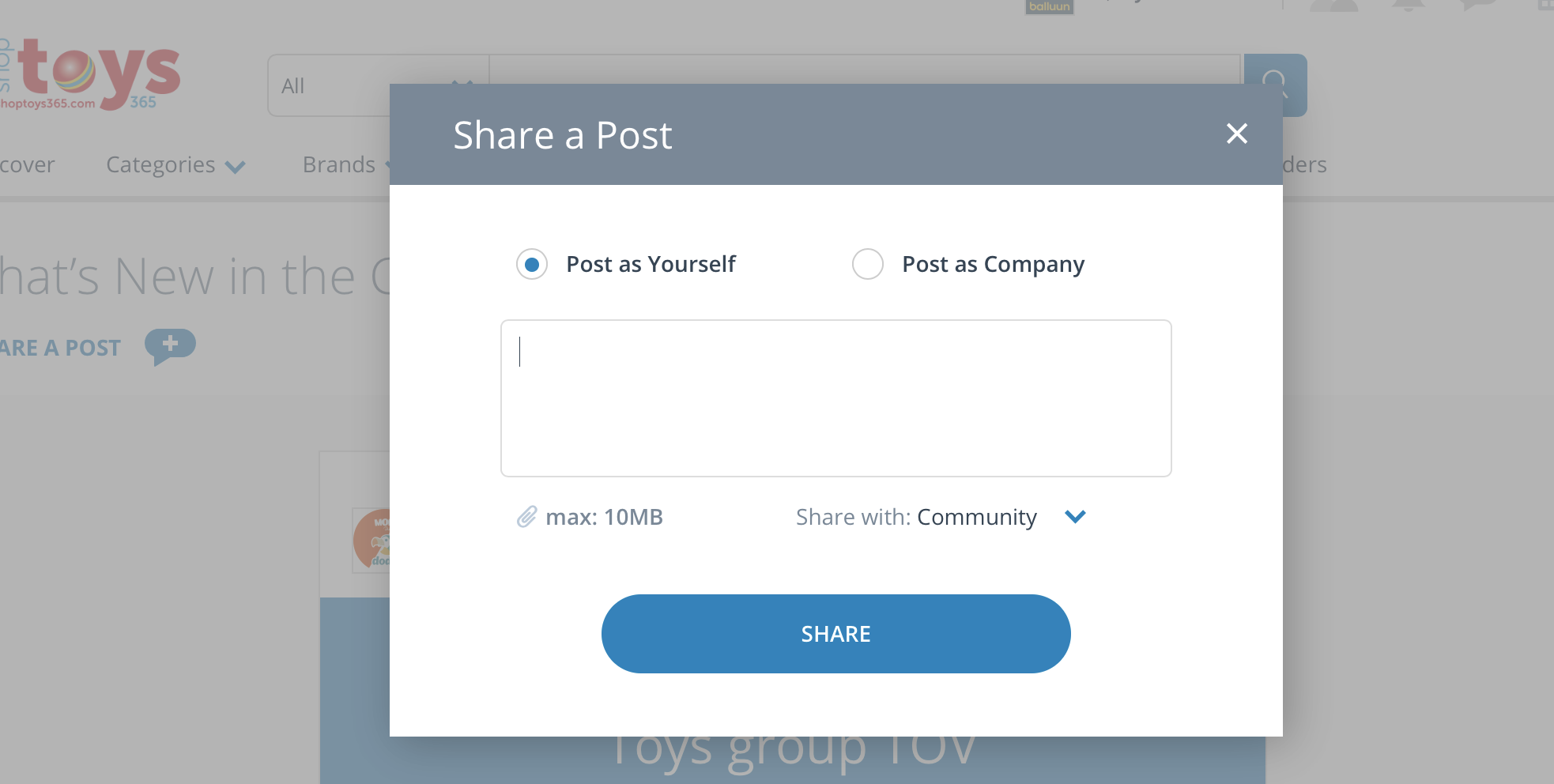 You can publish as yourself or as company. You can also select the share option by click on 'Share with:' drop down icon. The options include 'Public', 'Community' & 'Connections'.