As a logged in buyer, click on 'Community' tab and it will display a page that contains all social posts from domain users.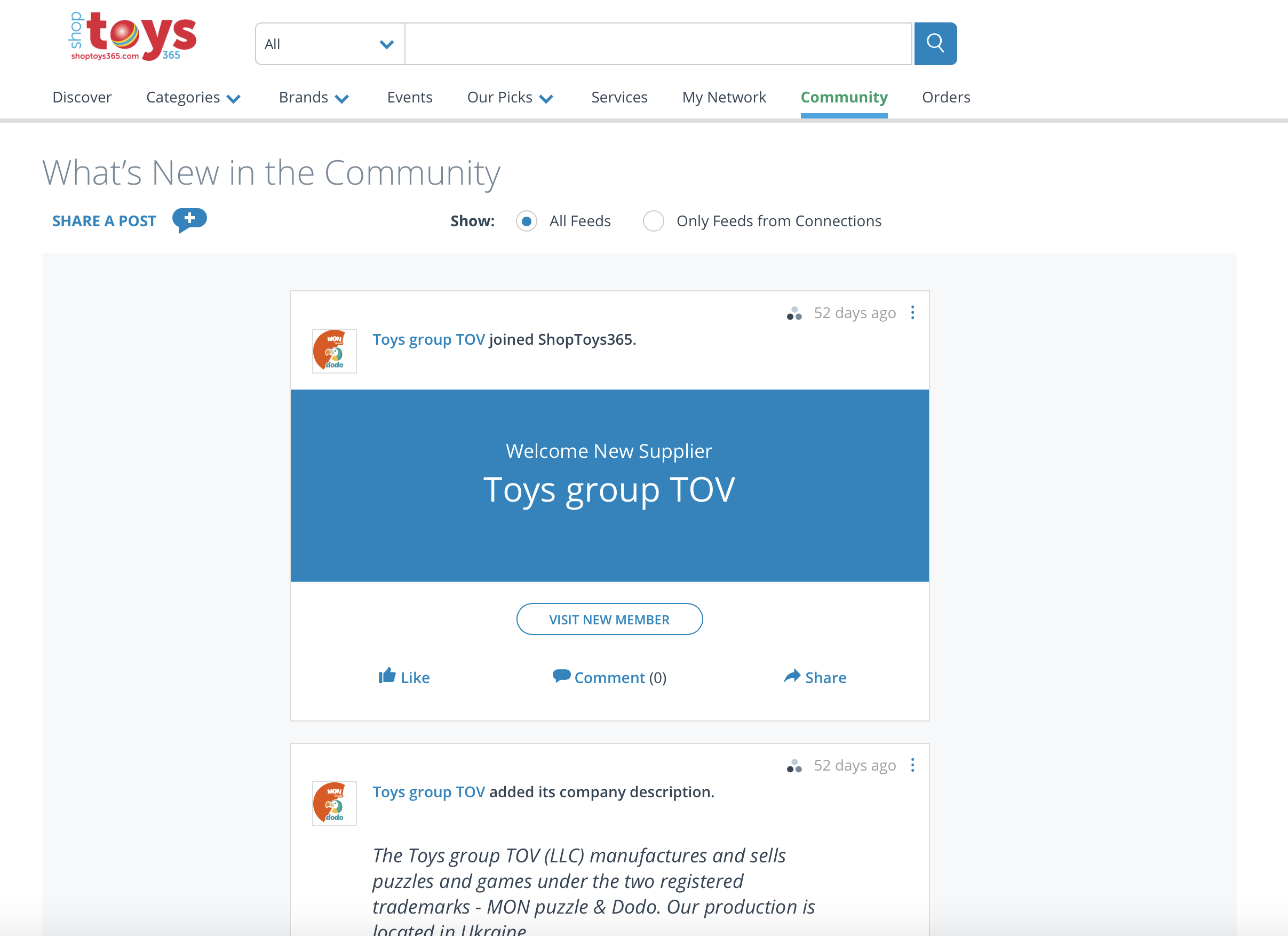 You can filter to show all feeds or only feeds from your connections.
If you like a post, you can click on 'Like' icon. Comments can be added via comment icon. You can share the post by clicking on the share icon.