As a logged in buyer, click on 'Brands' tab and select 'Brand Directory'. The term 'Brand' is configurable based on how your domain operator has configured it.

Once 'Brand Directory' is selected, you are redirected to the associated page which offers a list view of brands.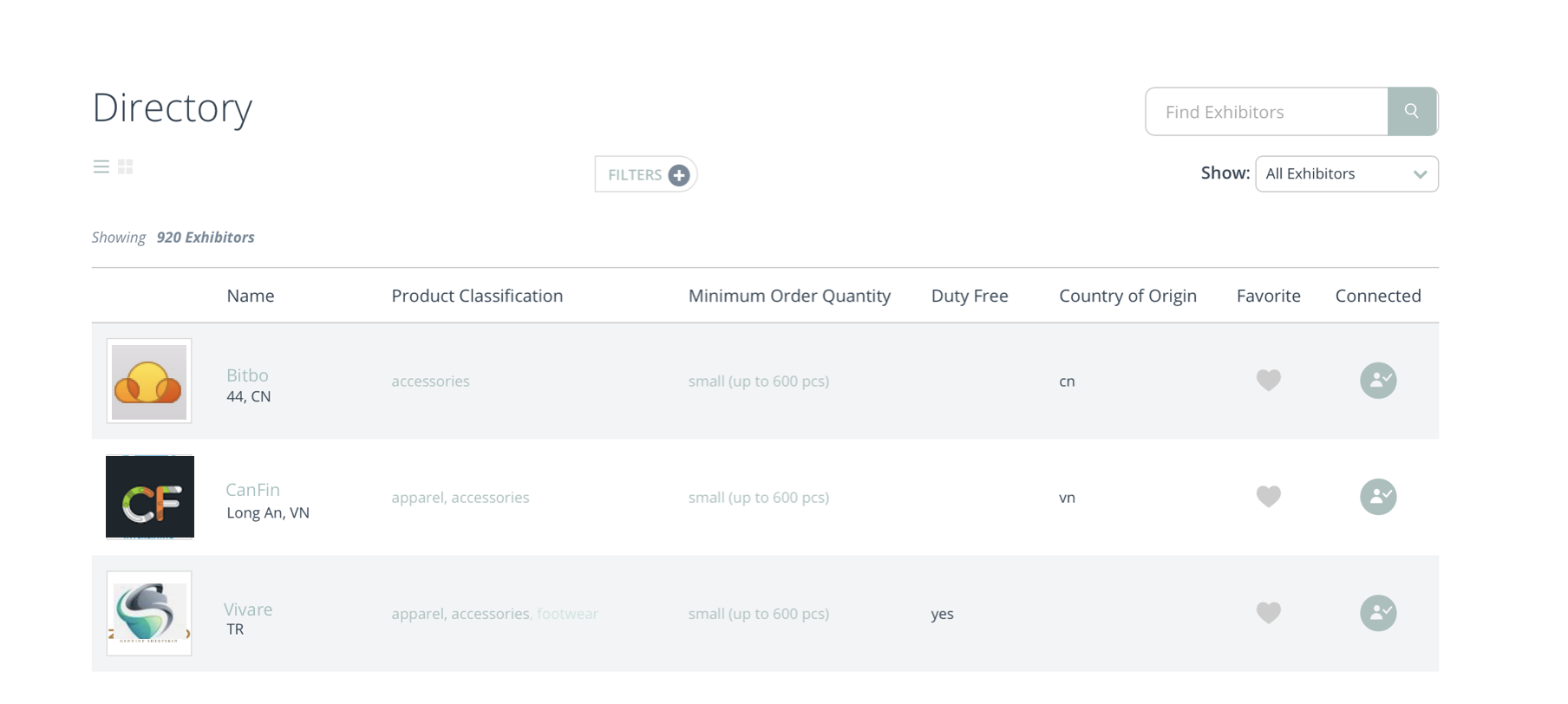 Searching exhibitors is possible by entering keyword in the search box and hitting enter or search icon.
If you want to know more about the company, clicking on the company name will redirect to company profile page.
Filtering based on profile fields are possible by clicking on 'Filter' button and selecting profile field and the value and clicking on 'Apply' button.

Appropriate results will be presented to you based on the selected filters.