For Video Conference feature to display on company profile, there are 2 key actions:
1) Domain has to turn it on for domain users.
2) Company admin has to edit company profile and pick a video app and add data in the 'Meeting URL' field.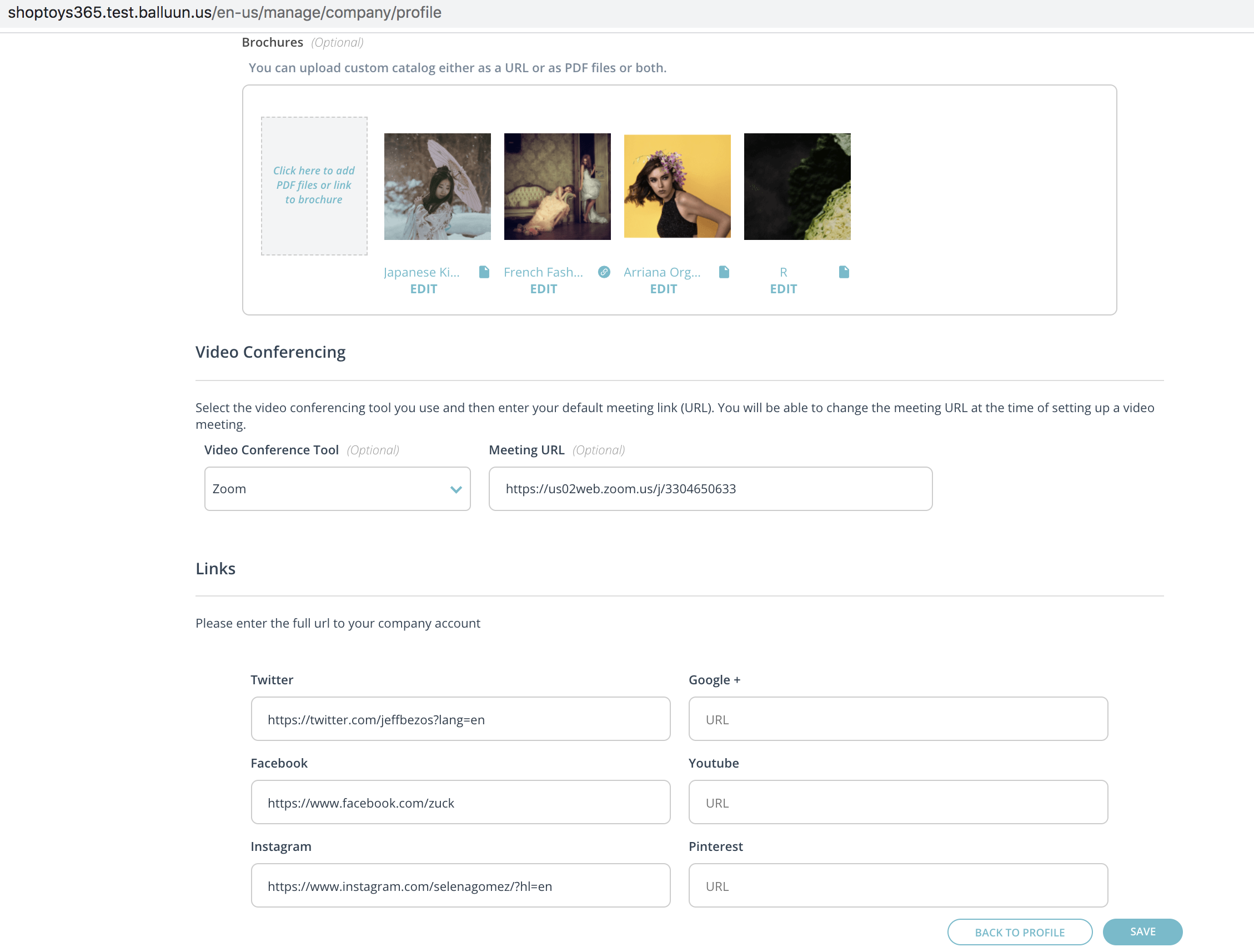 Company admin can pick the video app from the options under label 'Video Conference Tool' and then enter the associated meeting URL in 'Meeting URL' field. Save.
From then on, anyone viewing the company profile will see a Video icon on the company profile.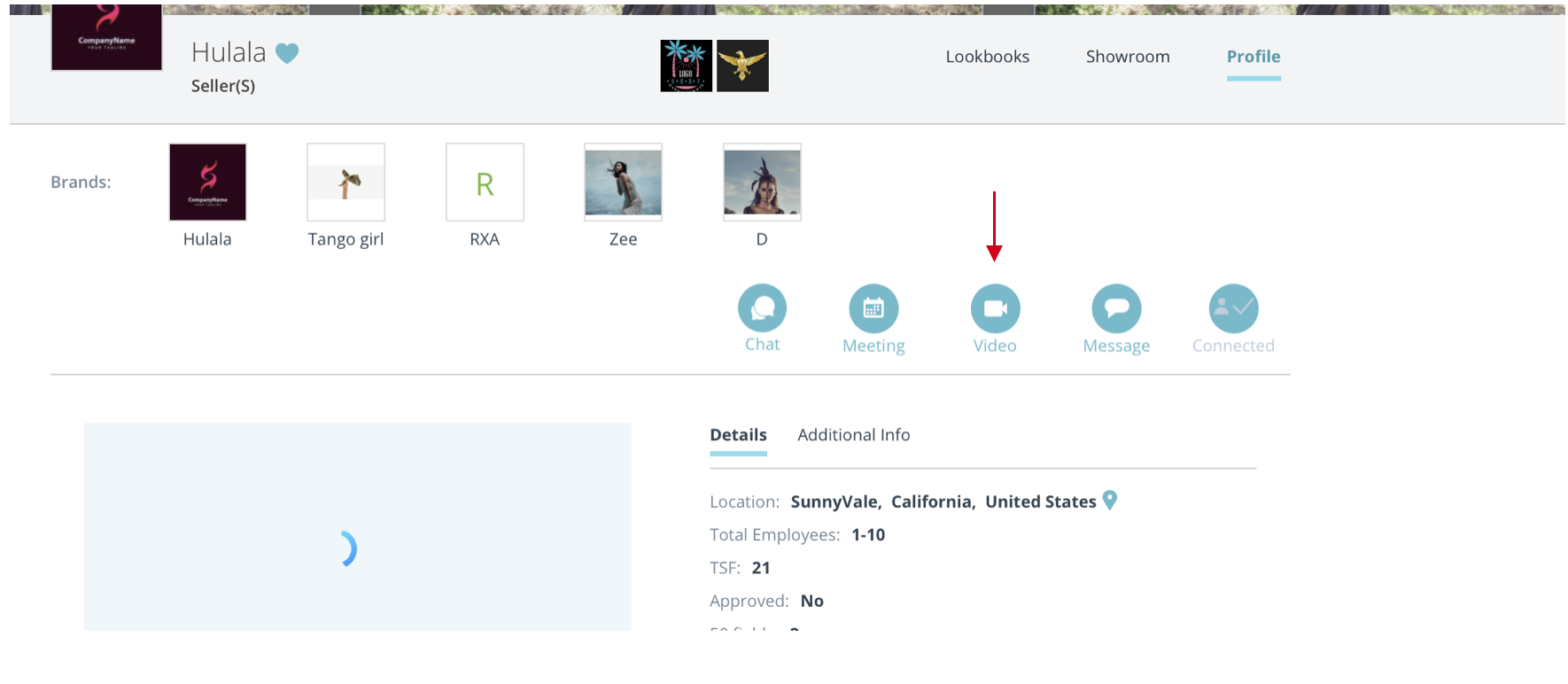 Clicking Video icon will launch a pop-up that allows users to select the company representative (if there are more than one) from the To: list > enter message and send request.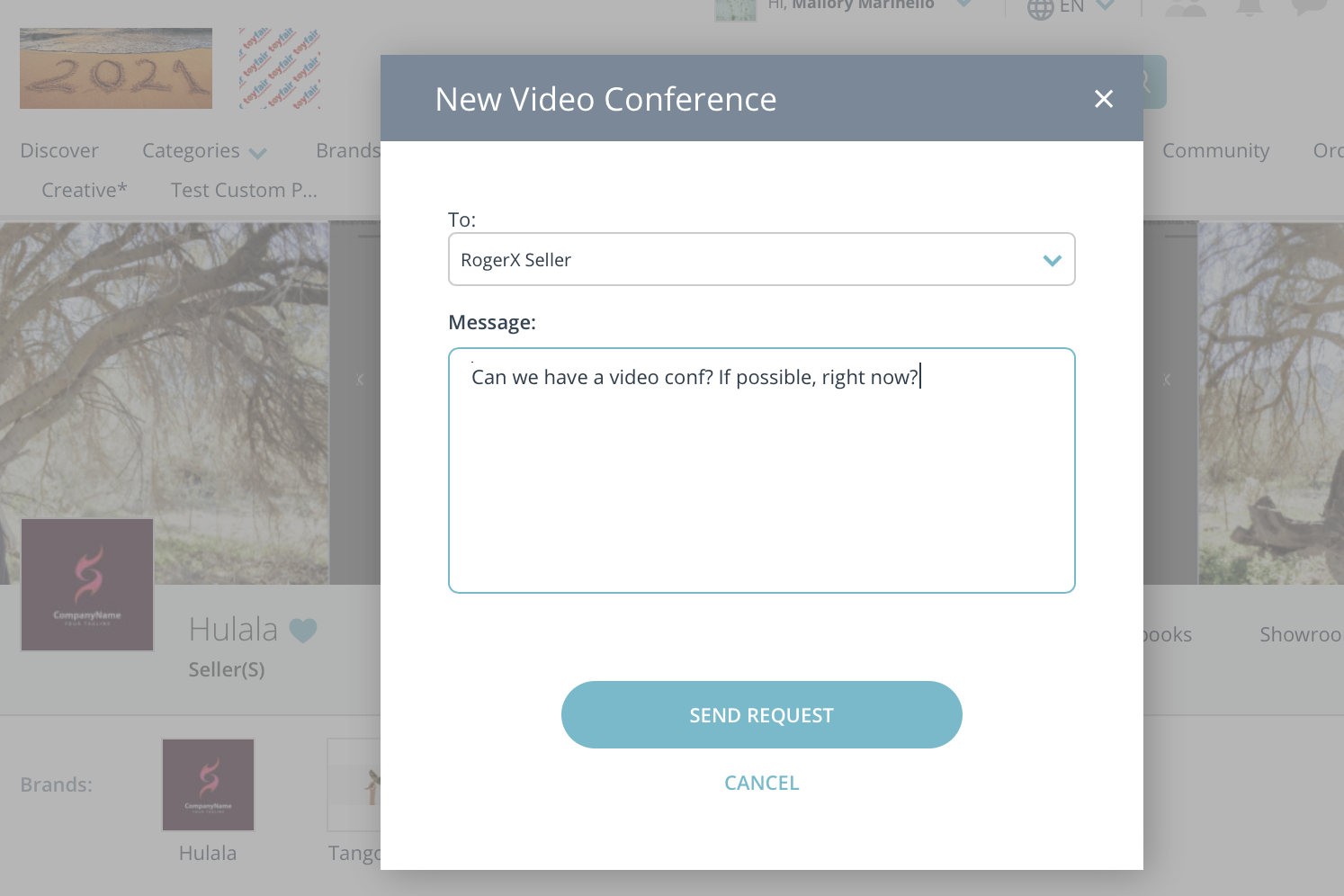 The recipient will see a top level notification as well as another notification as alert on Meeting icon.


If recipient starts the meeting by clicking START button, a pop-up opens up which allows editing the meeting URL(If you wish to send a different meeting URL).

Click START to send the response & also be placed in video conference.
The response will be sent to the person who requested the meeting as a top level notification as well as an alert on meeting icon.


Clicking JOIN will place the person in video conference.