'Realtime Chat' feature is available if it is turned ON by the domain.
When the domain turns it ON, domain users will see the Chat icon when they view another company profile.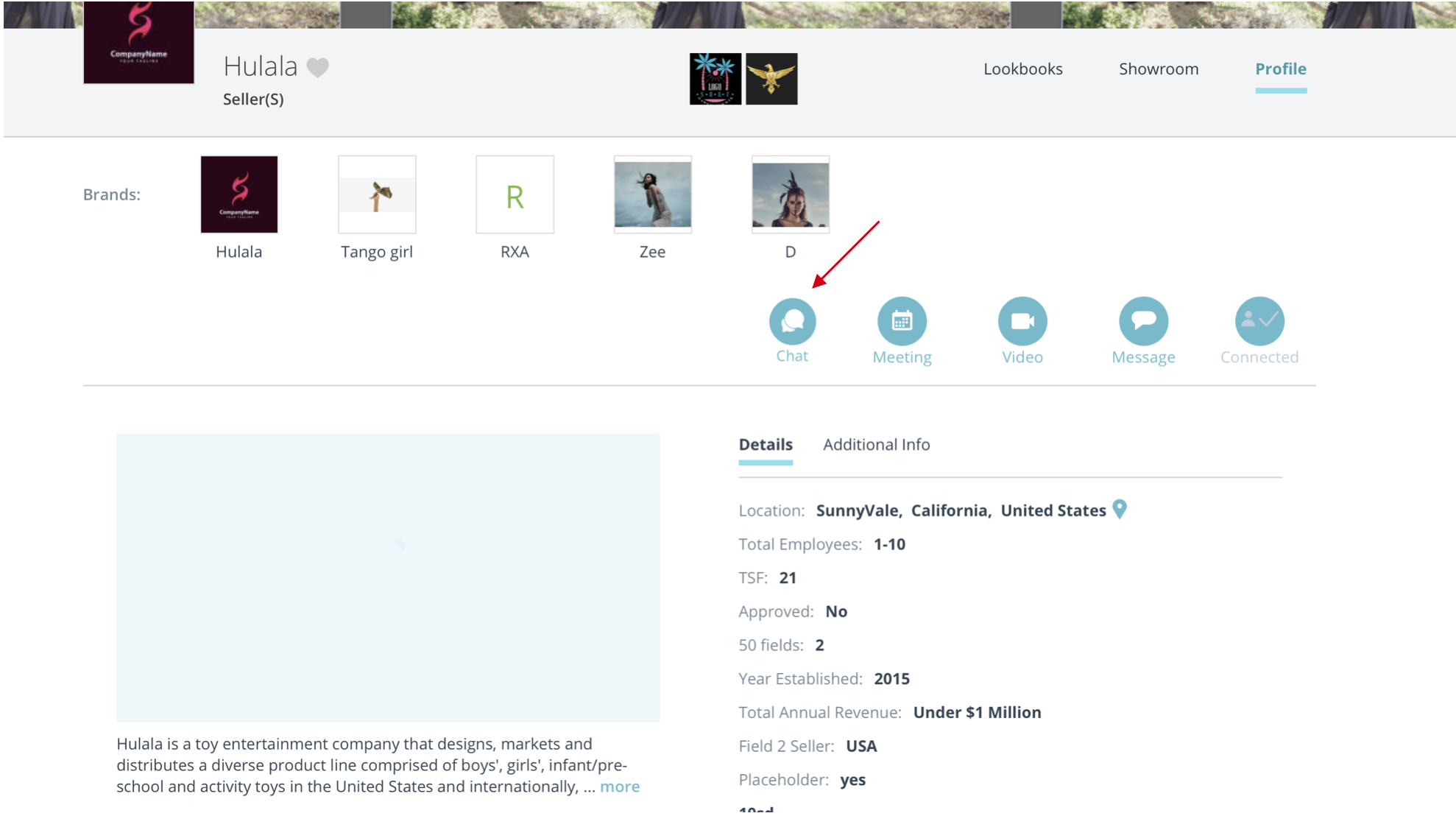 Clicking on Chat icon will launch a pop-up box that allows selecting the company contact(if there are more than one) with whom you want to chat.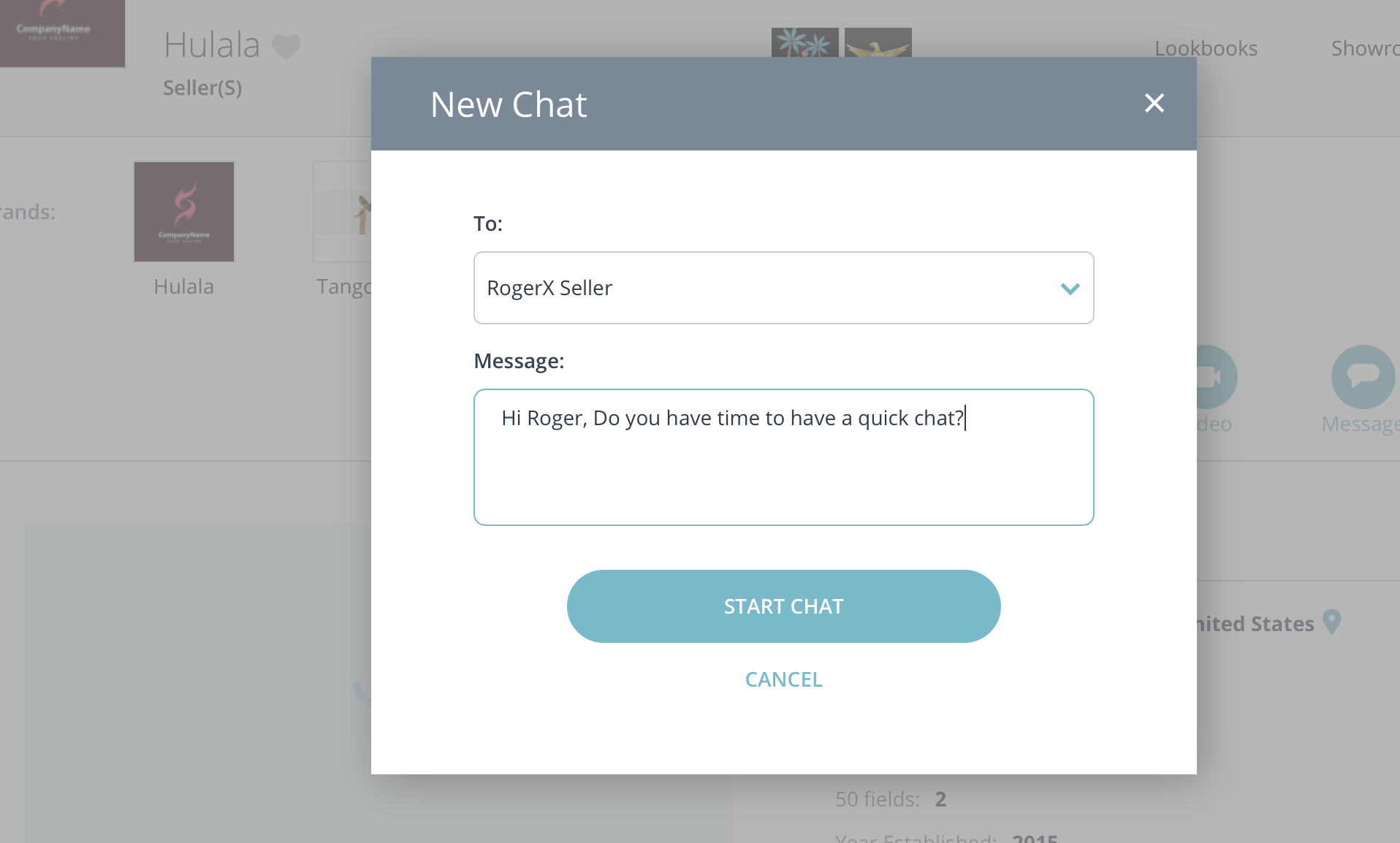 Once the chat is sent, a chat box opens up with the message that was sent.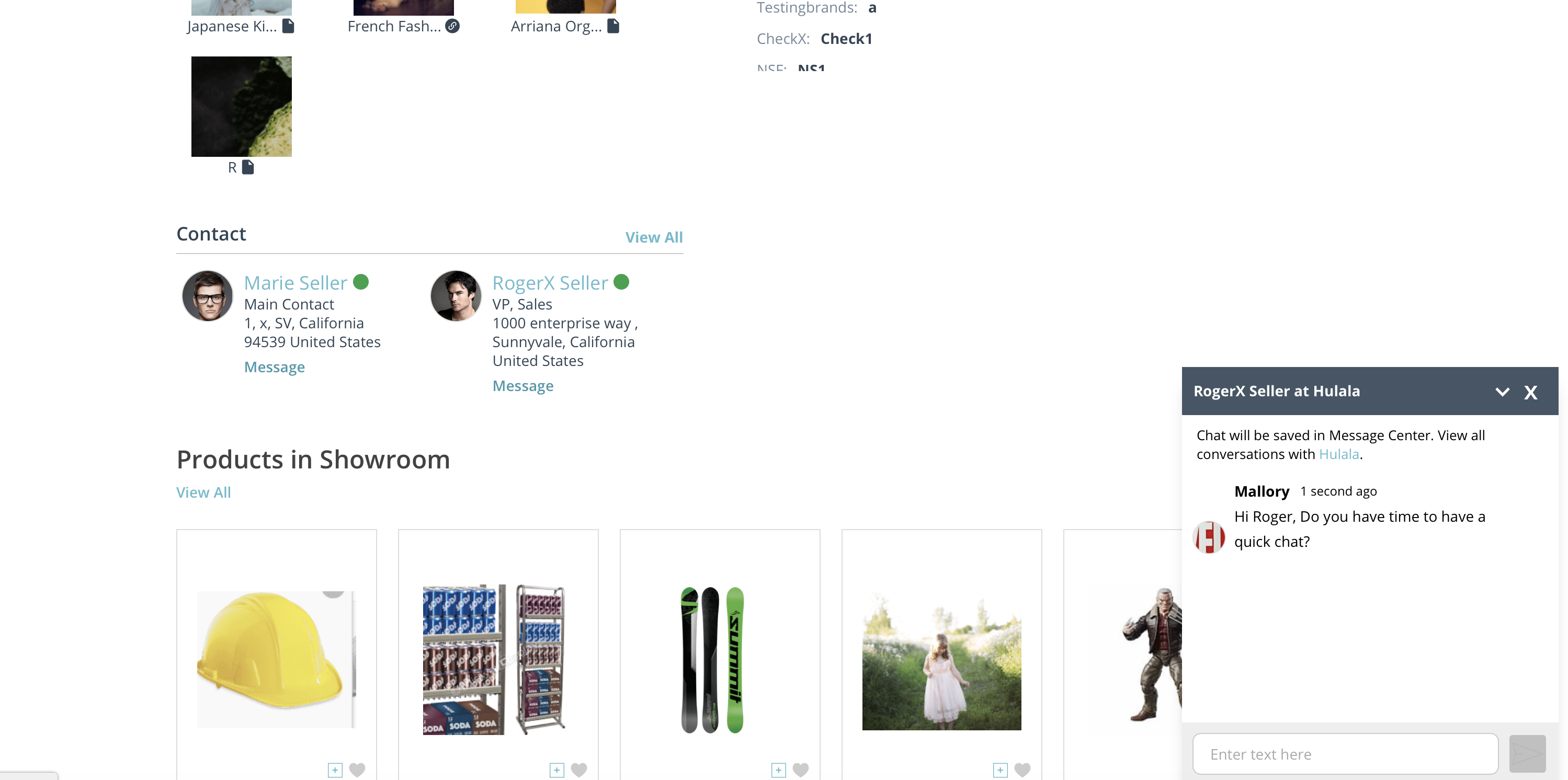 The recipient receives the notification and can click on JOIN.

Once recipient clicks JOIN, he/she will be redirected to message in messaging center and can respond to the chat message.