Seller companies can reorder product display in showroom by doing the following steps.
Click on Contents tab drop down icon > Showroom to enter showroom page.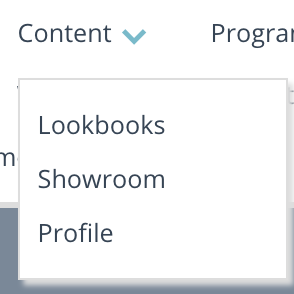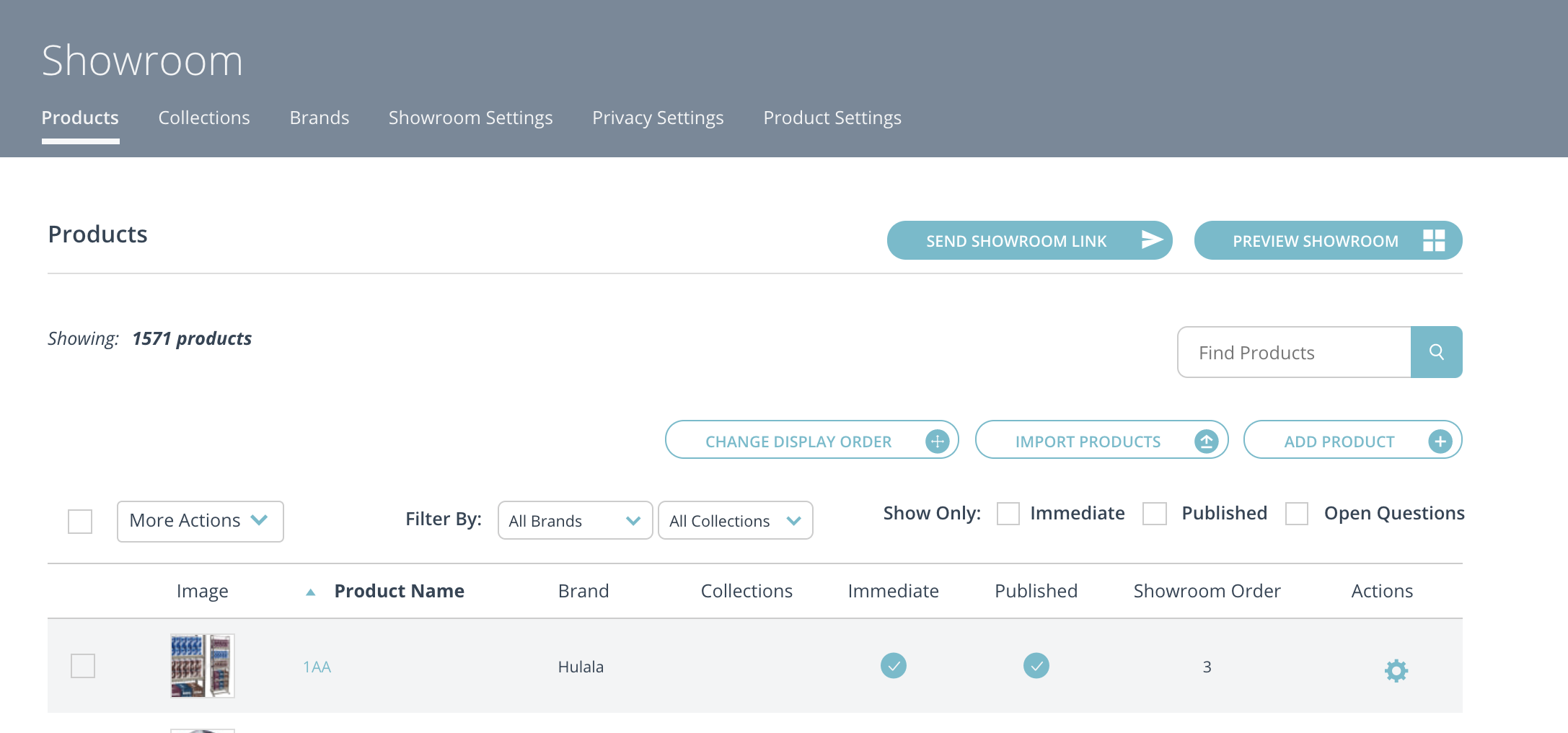 On showroom page, click CHANGE DISPLAY ORDER button and this will place the screen layout in a reorder mode. Now ensure that 'Filter by:' option is set to 'Showroom'.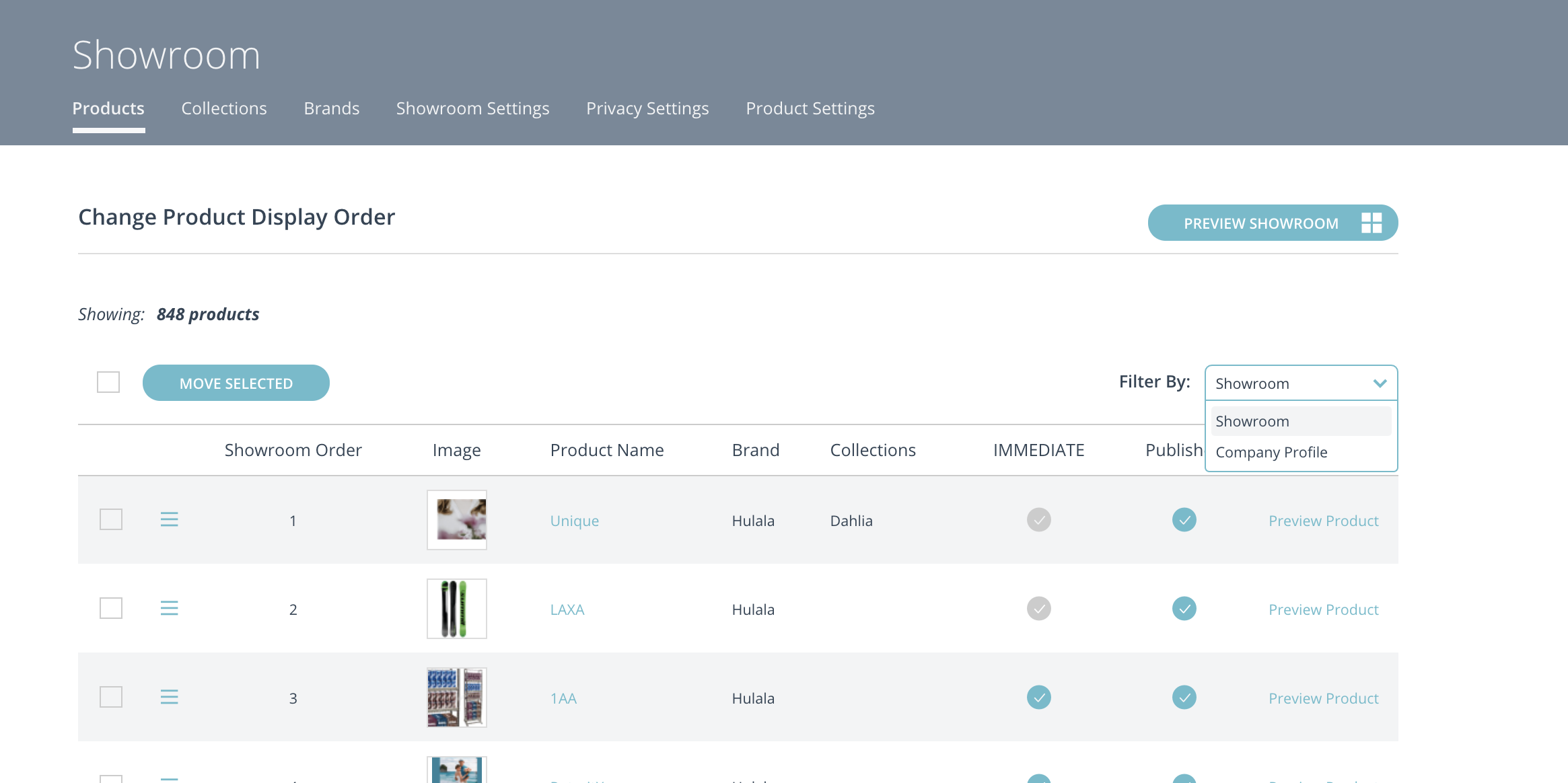 Now select reorder button against each product and drag & drop to the preferred position.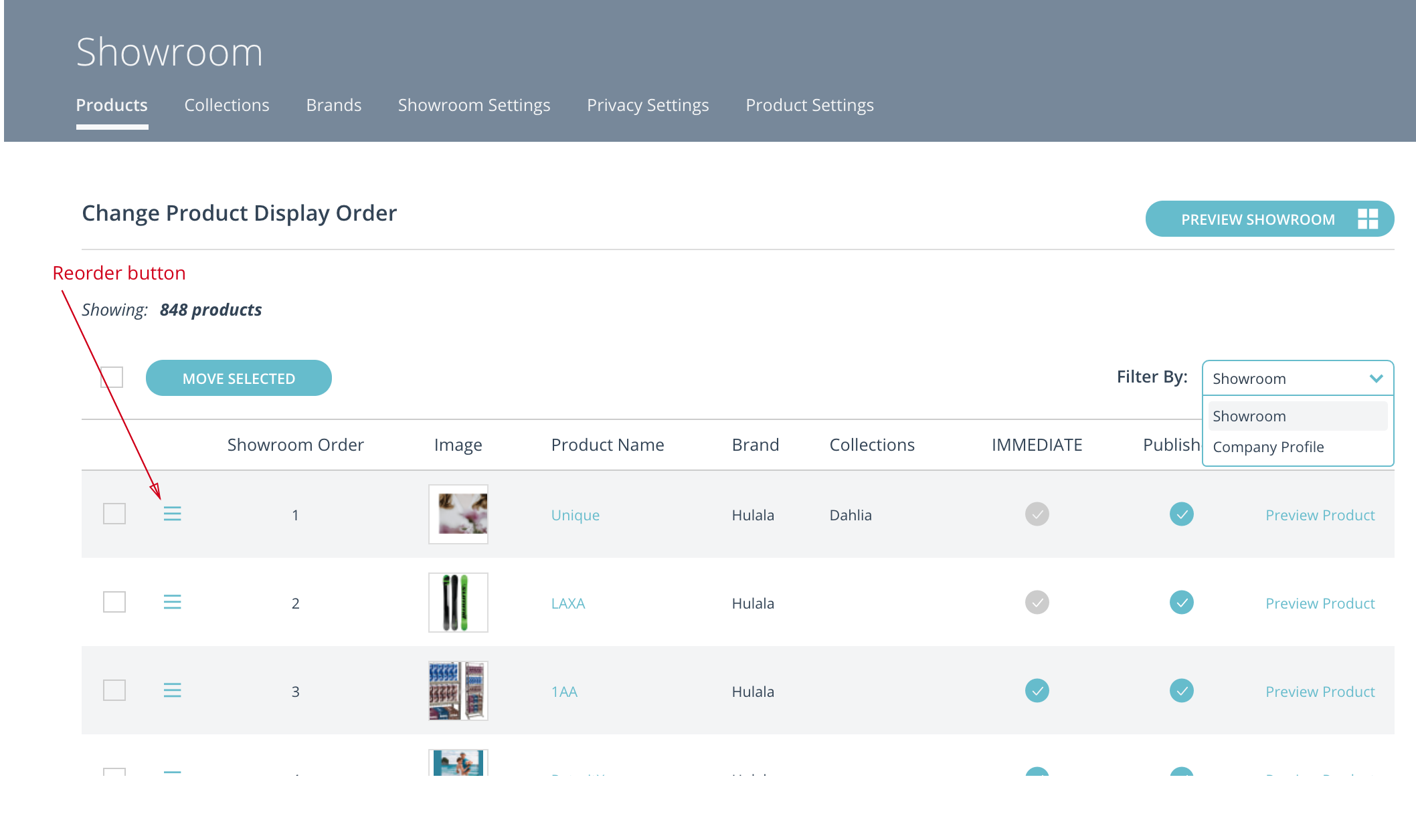 Verify that showroom position is changed correctly by viewing preview of showroom.