Sellers can go to Showroom > Brands and view brands list page.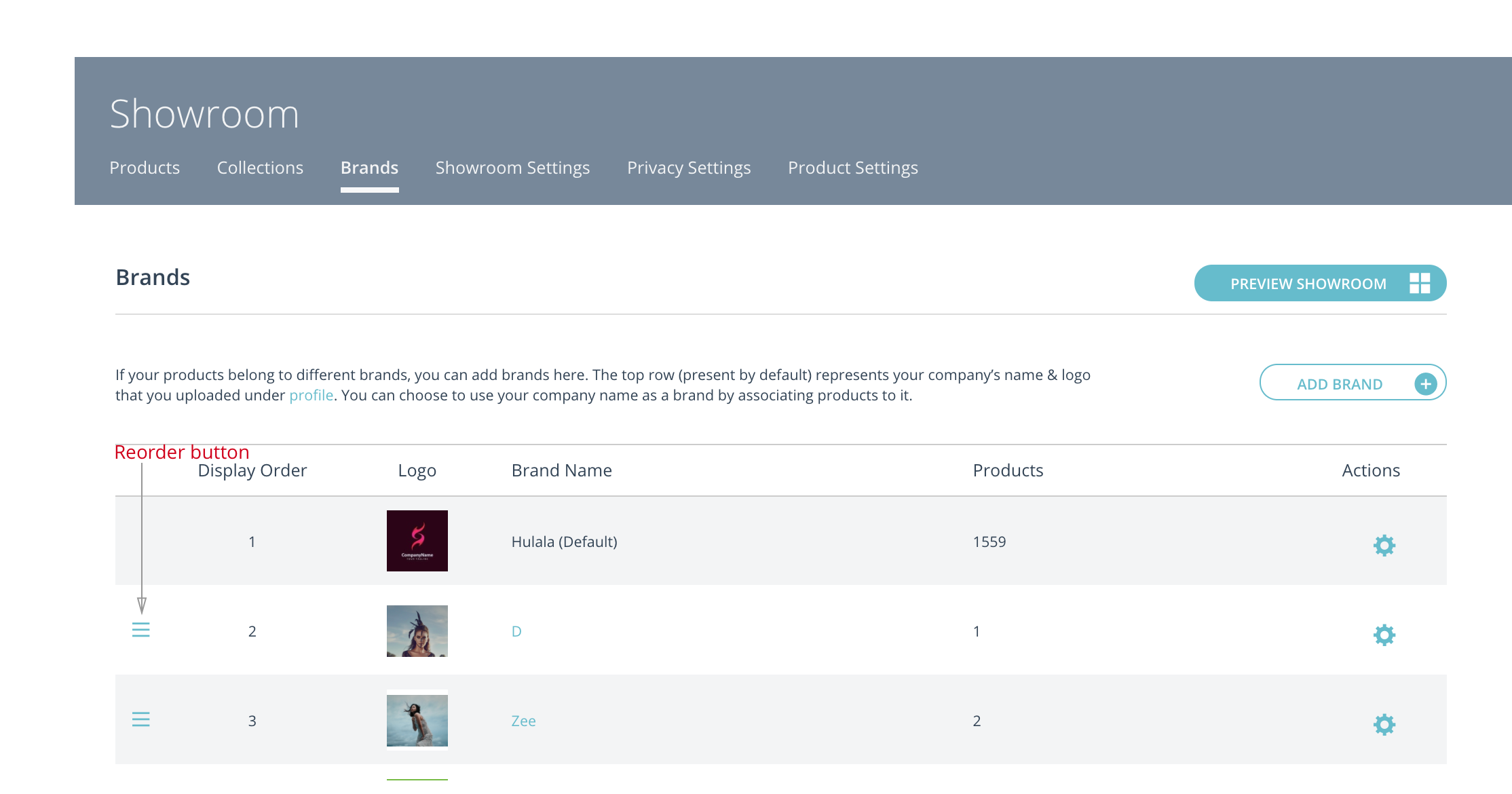 As you cab see from the image above, there is a reorder button against each brand except the default brand/company name.
You can hold the brand reorder icon and move it as per your preference and the brand will display in that order in company profile & to buyers.
Default brand position cannot be changed and it will always appear first in the list.