While viewing another company profile, you can observe Meeting icon among other icons.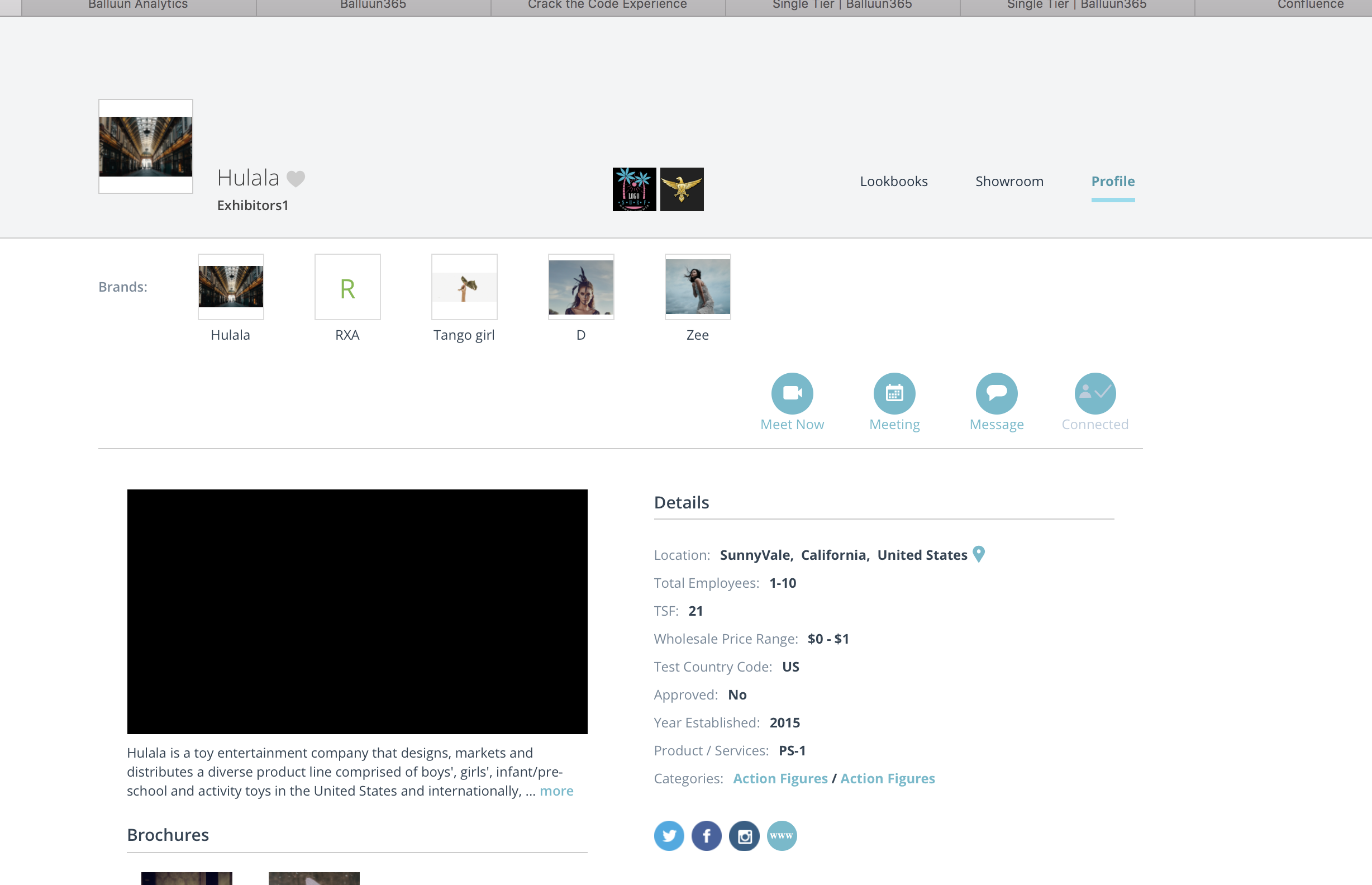 Click on the meeting icon and you will redirected 'Schedule Meeting' page.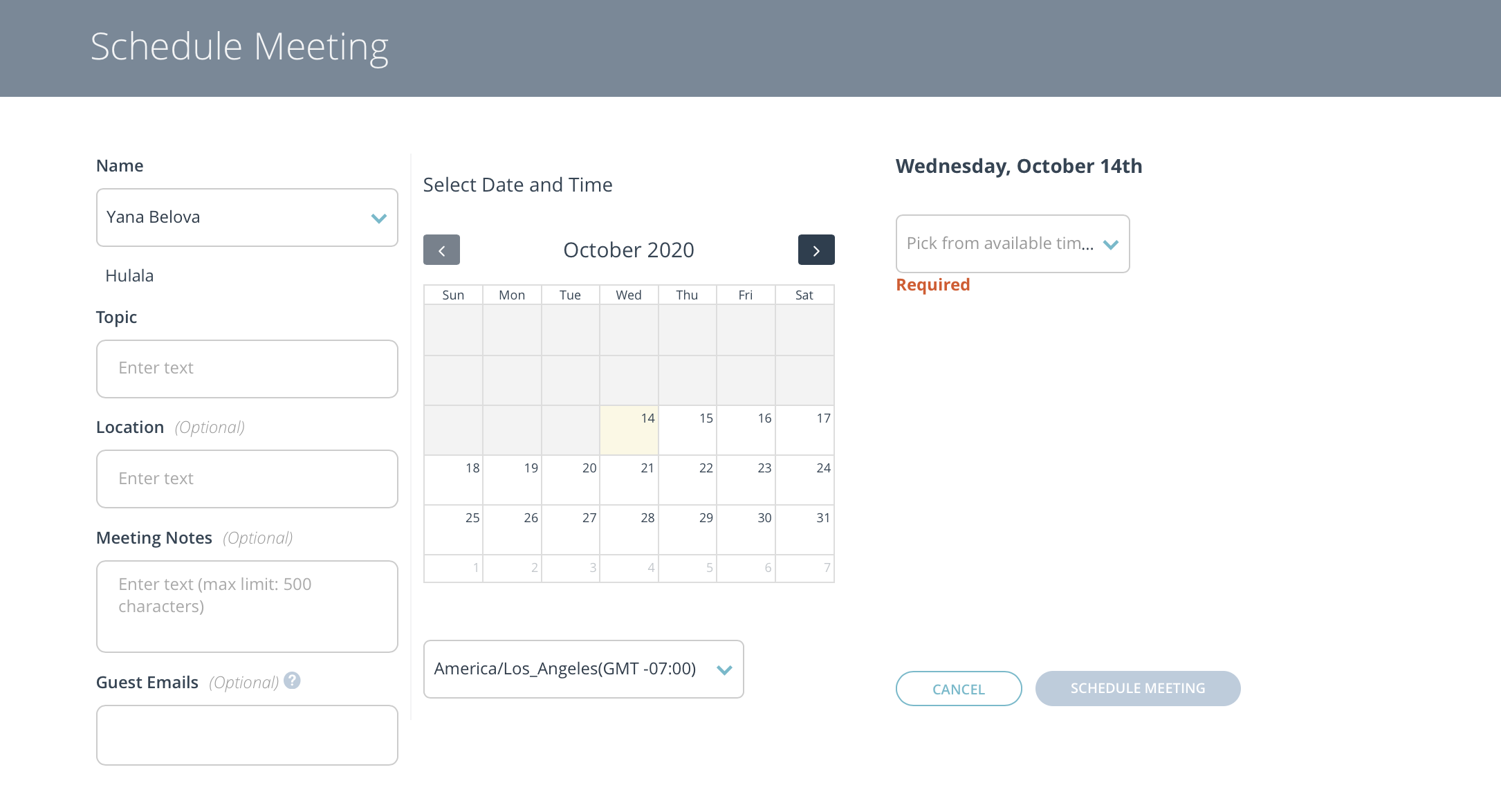 Enter the data, add guests(only from the domain supported currently), Pick the time.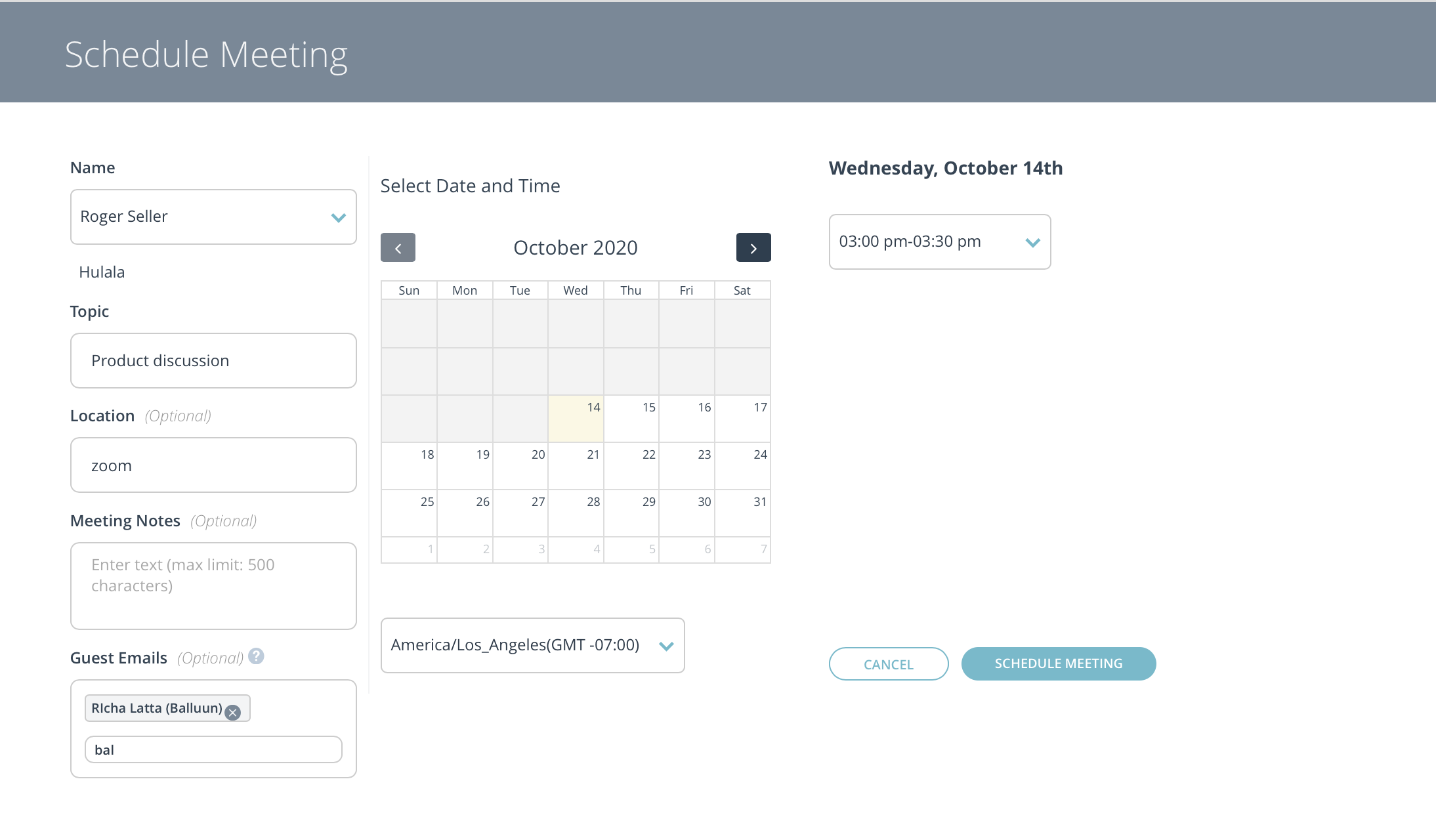 Click SCHEDULE MEETING button & the invitation will be send to the recipients.