Open your notification area menu drop down and select 'My Meetings' option.

This will redirect you to Calendar screen. By default, month view of calendar will be displayed.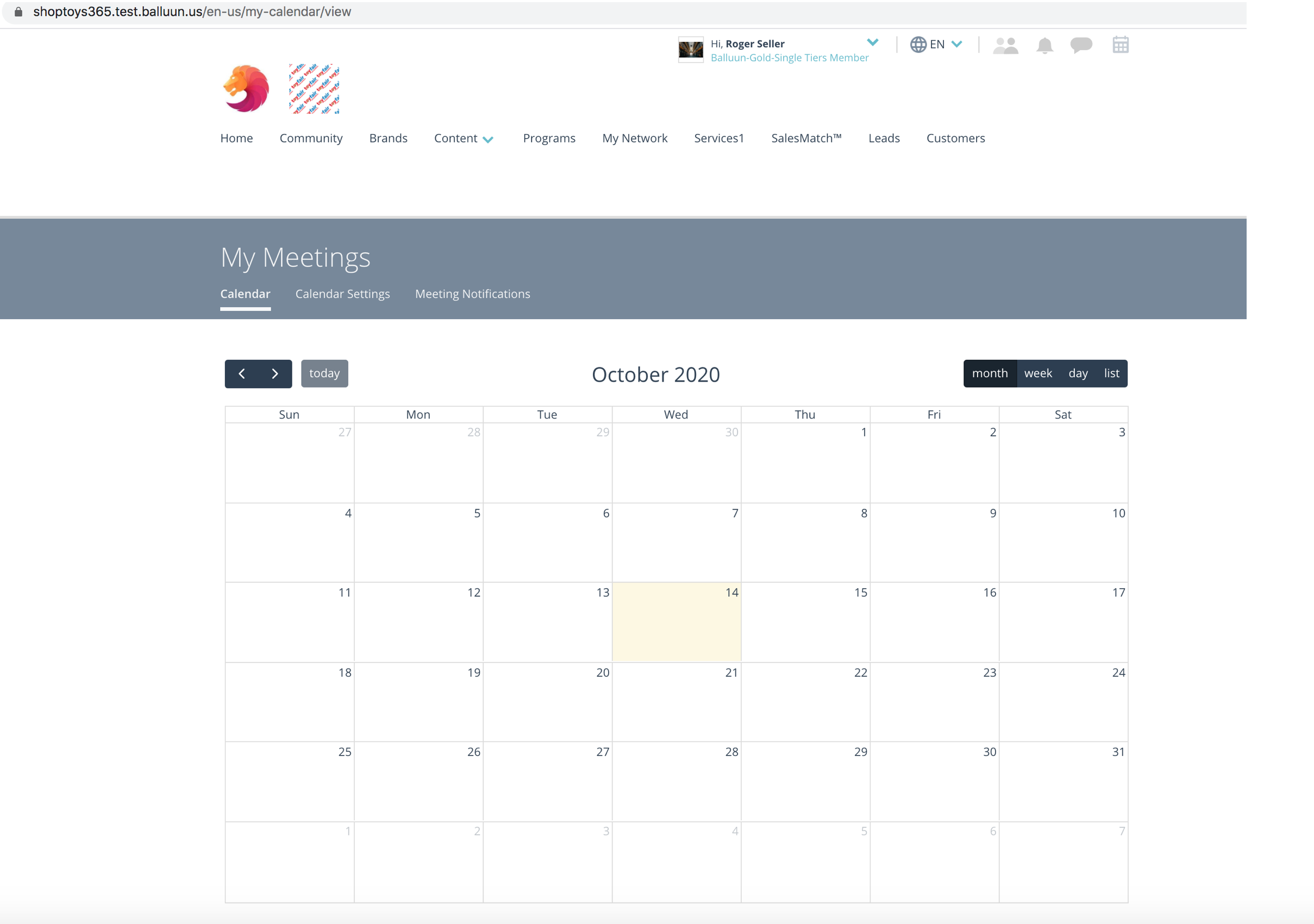 Click on 'Calendar Settings' tab to set up your calendar preferences.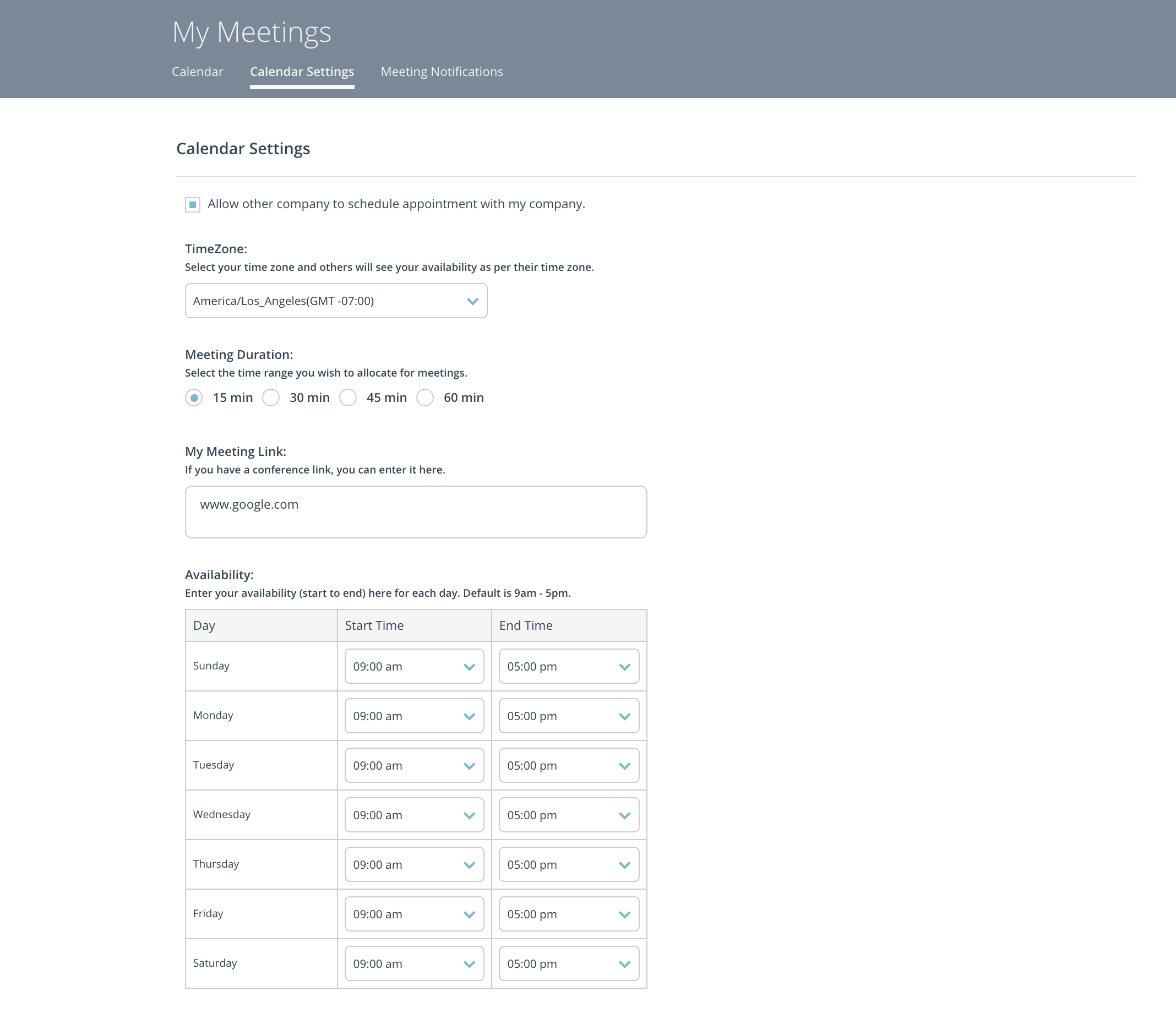 To allow other companies to schedule appointment with you/your company, check the checkbox for 'Allow other companies to schedule appointment with my company'.
Select your timezone from the options. Select the meeting duration so that by default, your meetings will appear as per the duration you have set.
Enter your meeting link. This could be your zoom, Microsoft link etc.
Now set up your availability by entering the availability window for each day.
Save the changes.