Open Calendar. By default, month view is displayed.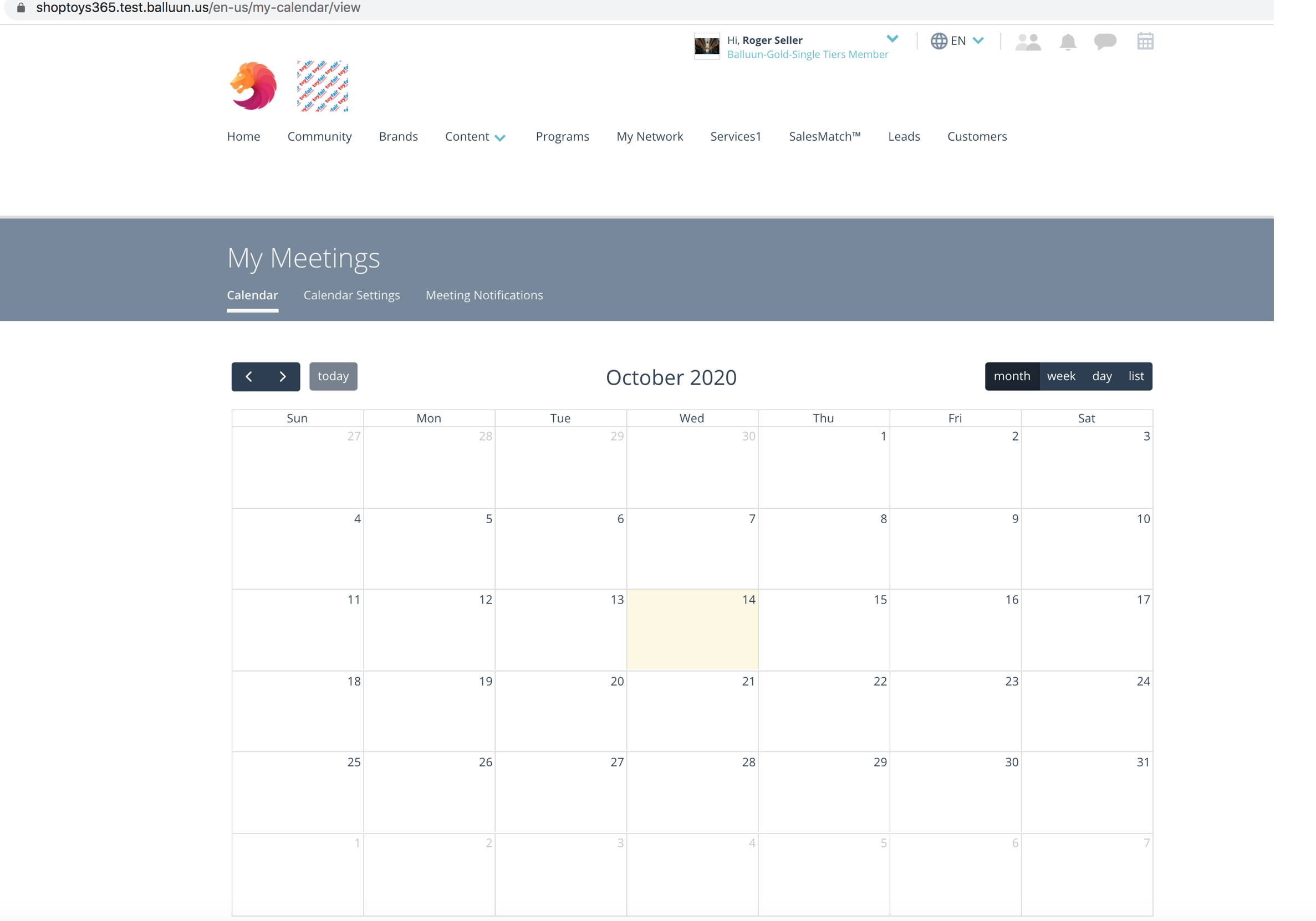 Double click on the date slot you want to set up the meeting. This launches ADD EVENT pop-up: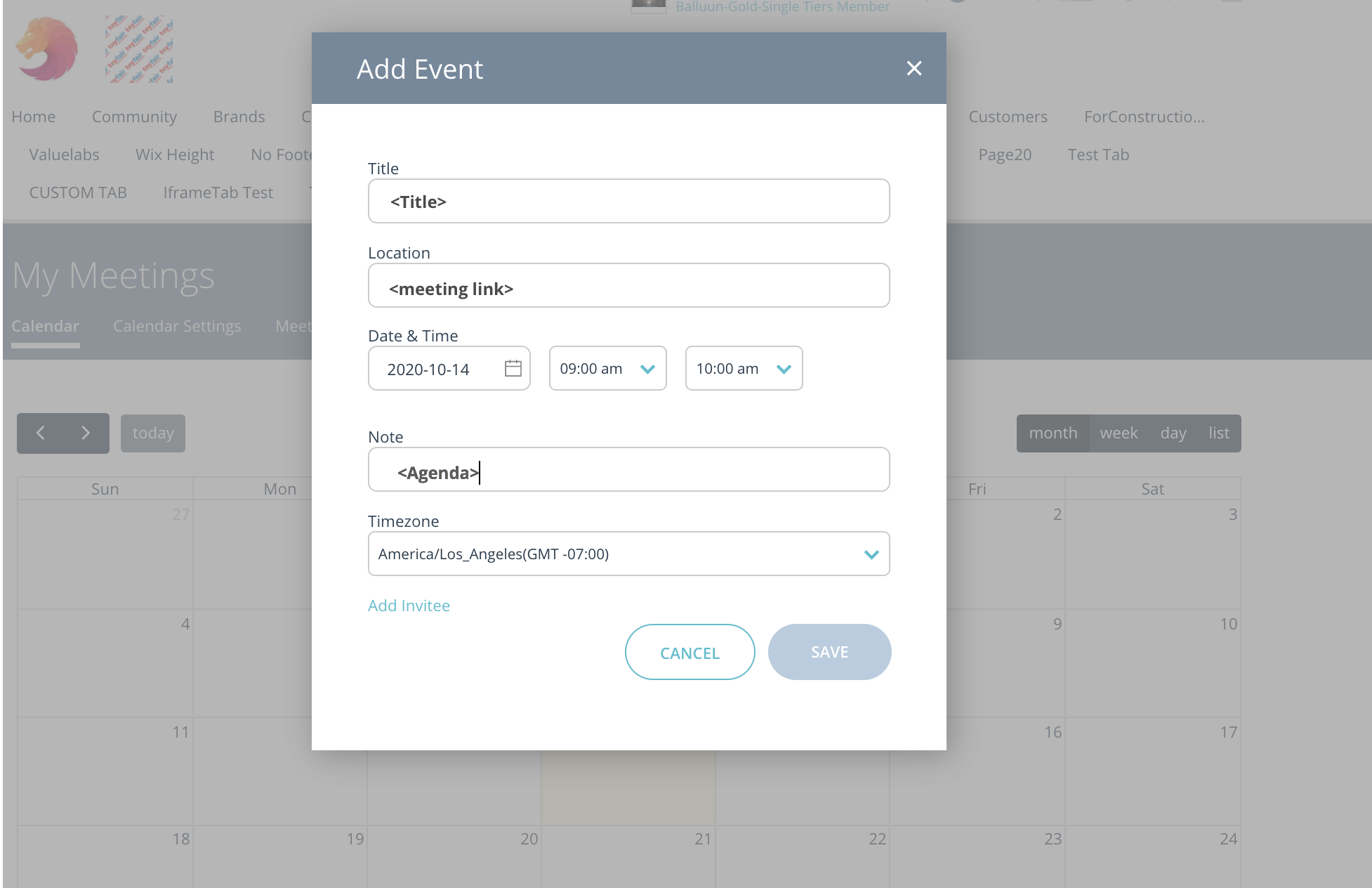 Enter title, other info, click 'Add Invitee' link to enter invitees. Start entering the name of the invitee and suggestions (Only from the domain) will pop-up. Currently, we don't support outsiders.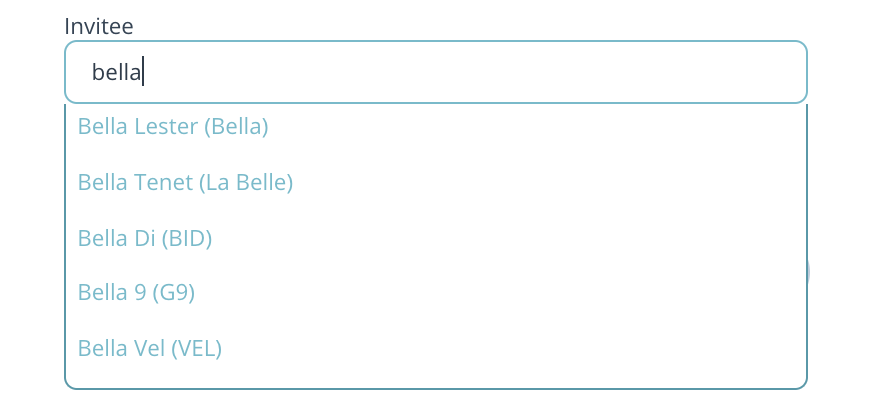 Select the invitee from the list.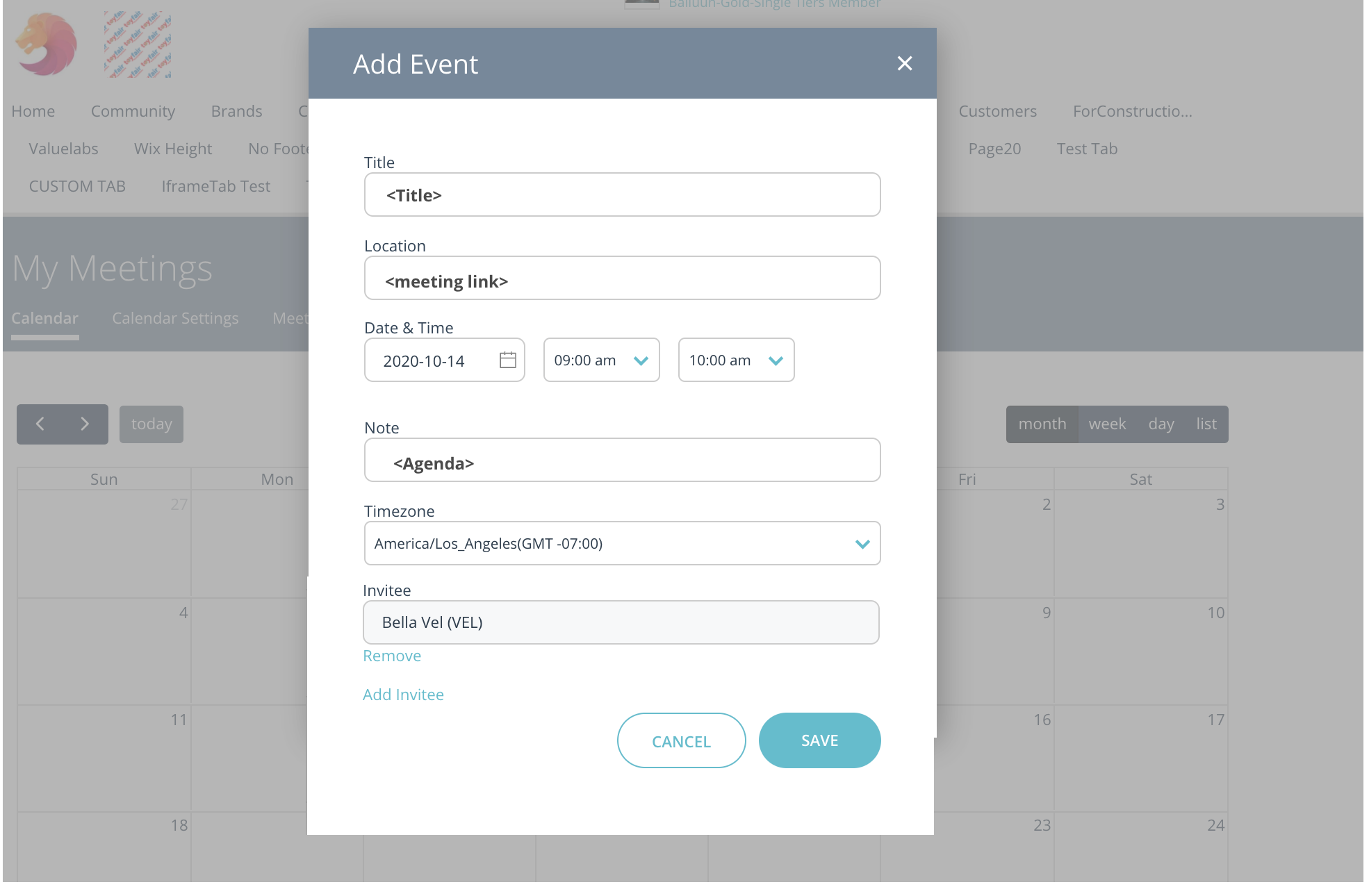 Click SAVE button and invitation will be sent to the invitees.