To change the product image for an individual product , go to showroom > open the product in edit mode.
Go to the second page that has the existing image/images.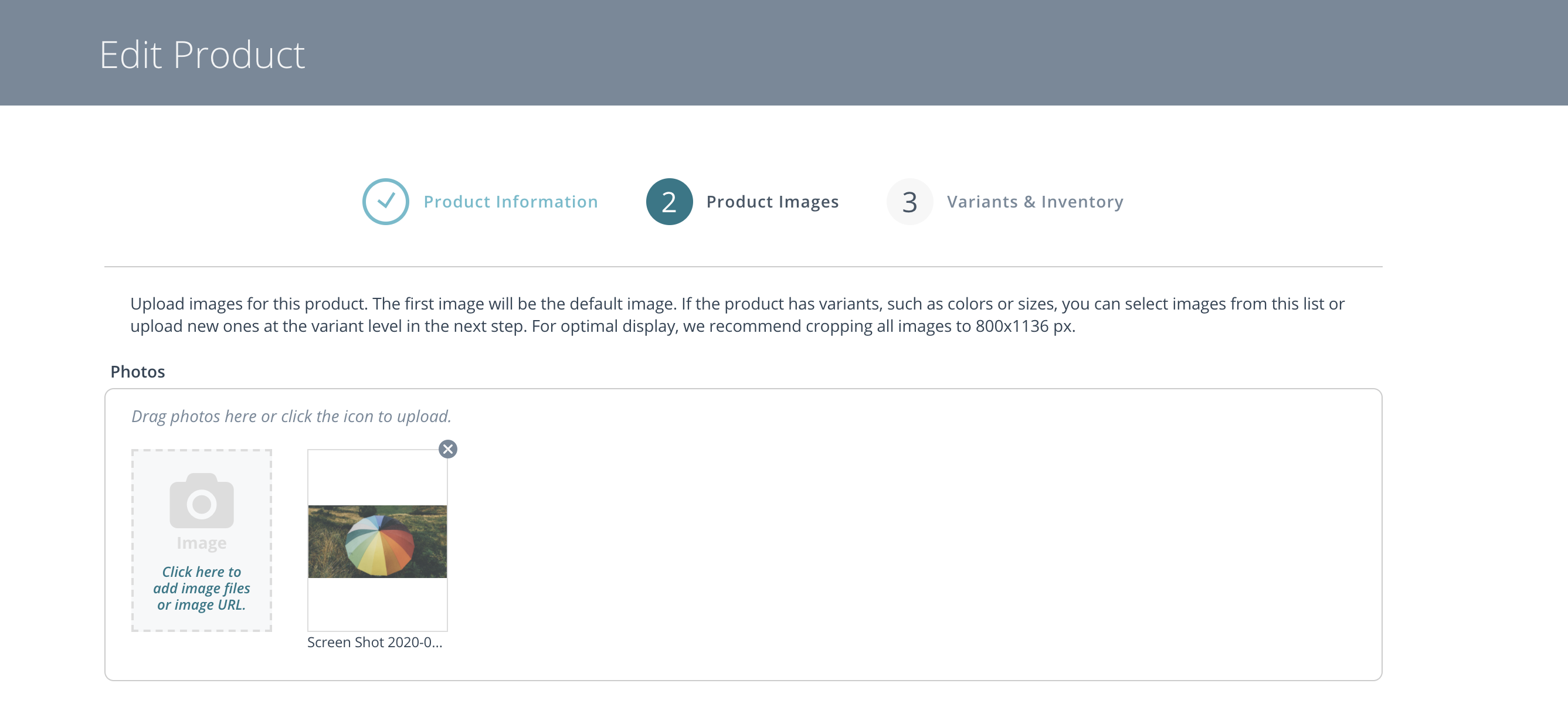 Click on the delete icon 'X' that is next to the top right side of the image. Now drag & drop the image that you want to upload. Click Save > Publish.
Replace product image via file import:
Go to Showroom > select the page where the product is displayed in the list > Select the product(s) checkbox > Select 'Export as csv' from 'Bulk Actions' options. This will result in downloading a csv file.

From the images column > remove the image file you want to replace. Save the file.
From Showroom page > select 'Import Products' button. This will display the import products screen. Drag & drop the image you want to upload. Save & continue. Download the template > Template will have the image file you had added in the previous step.
Now copy the data from the exported csv file to the template. Save the template. Import the file.