Domain users will see this feature only if the domain admin had turned it on. 
If it is turned on for the domain, Sellers on the domain will see the feature under 'Orders' > 'Payment Settings' tab. There will be 2 tabs  under 'Payment Settings' - 'Payment Terms & Methods' and 'Payment Gateway'.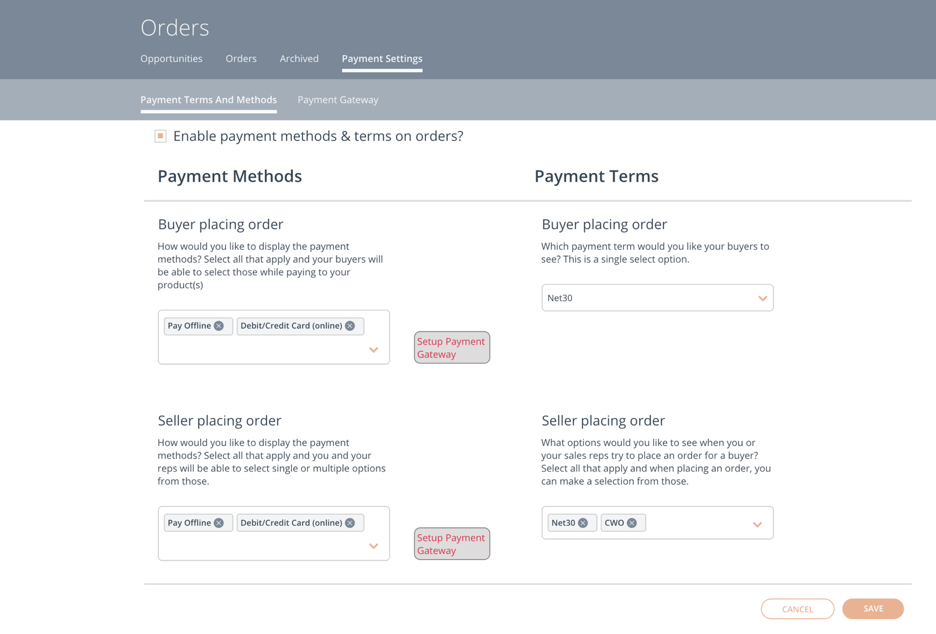 Buyers will see the payment feature when placing an order with any seller company, with payments enabled. While placing the order, they will be be able to choose a payment method and continue.