Premium sellers on the platform will have 'Lead Insights' feature. Sellers can open one of the leads and enter the detail screen. You can launch the feature by clicking on 'Send Showroom Link' button. A pop-up should open up which allows setting the price visibility, entering a custom message and sending the invitation to the lead. If you just want to copy the link from the pop-up window, you can do that by clicking on 'Copy Link' button.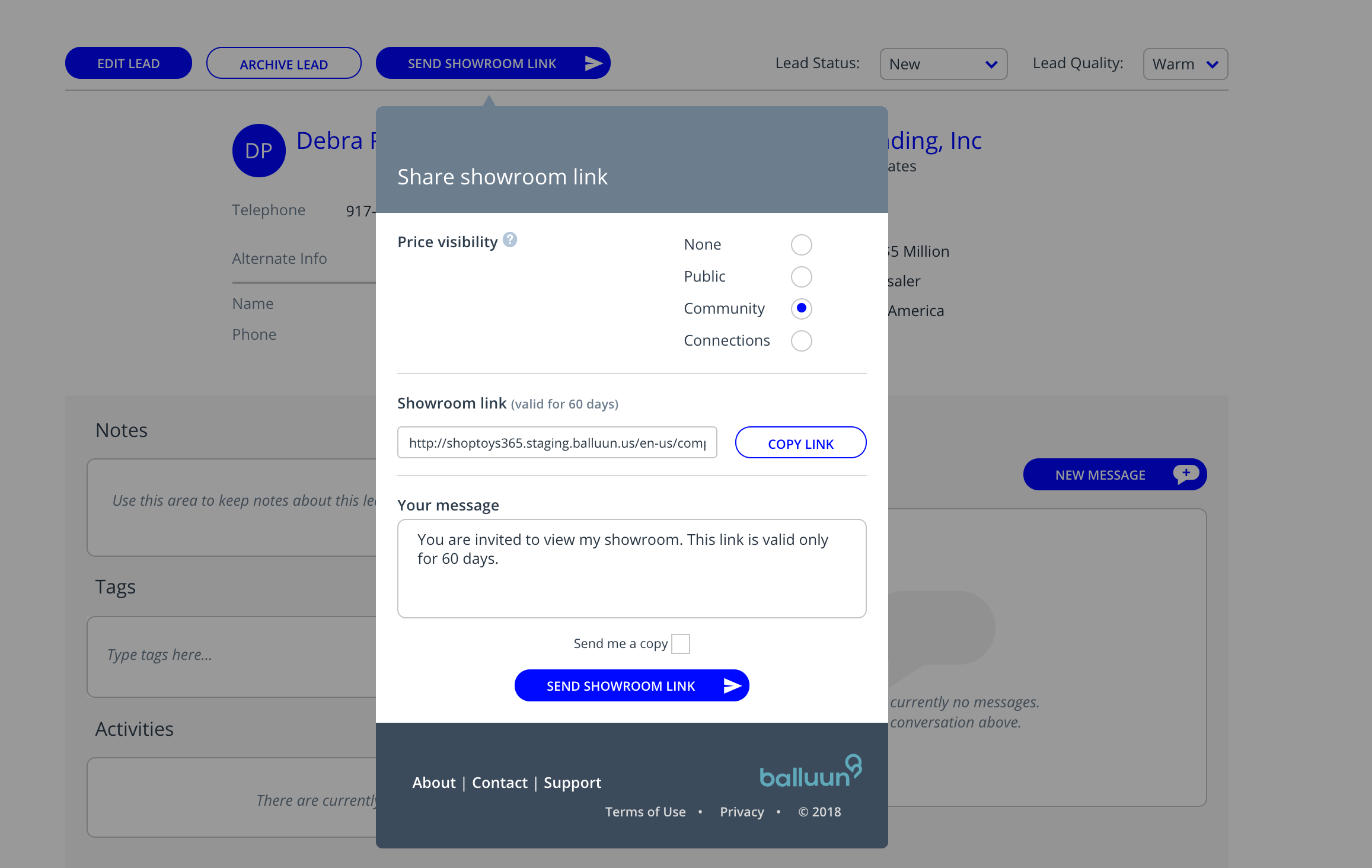 The recipient will receive an email with the invitation to view the showroom. A button 'View Showroom' displayed on the email , when selected, redirects recipient to the seller's showroom.
Based on the price visibility criteria set by seller, recipient will be able to view or not view the price of the products.