From Content > Showroom , open 'Add Product' button and navigate to media upload screen.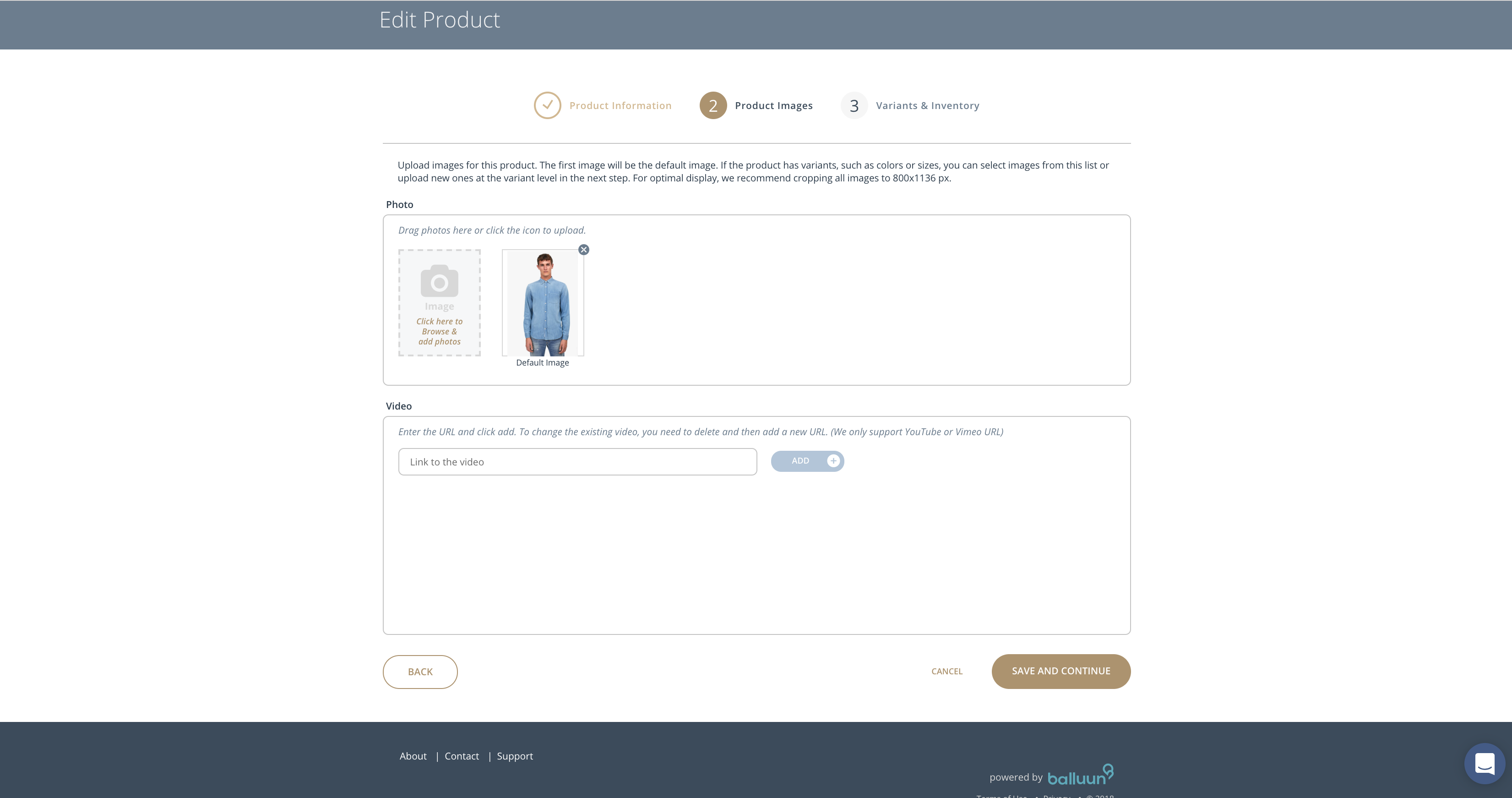 This screen will have a field to enter the video URL. We only support one video upload per product. Only URLs from YouTube and Vimeo are supported. After entering the URL, press 'Add' button. A video image will appear below. If you want to change to a different video , you have to delete the existing video and upload a new one. Hovering over the video image, will display a delete icon.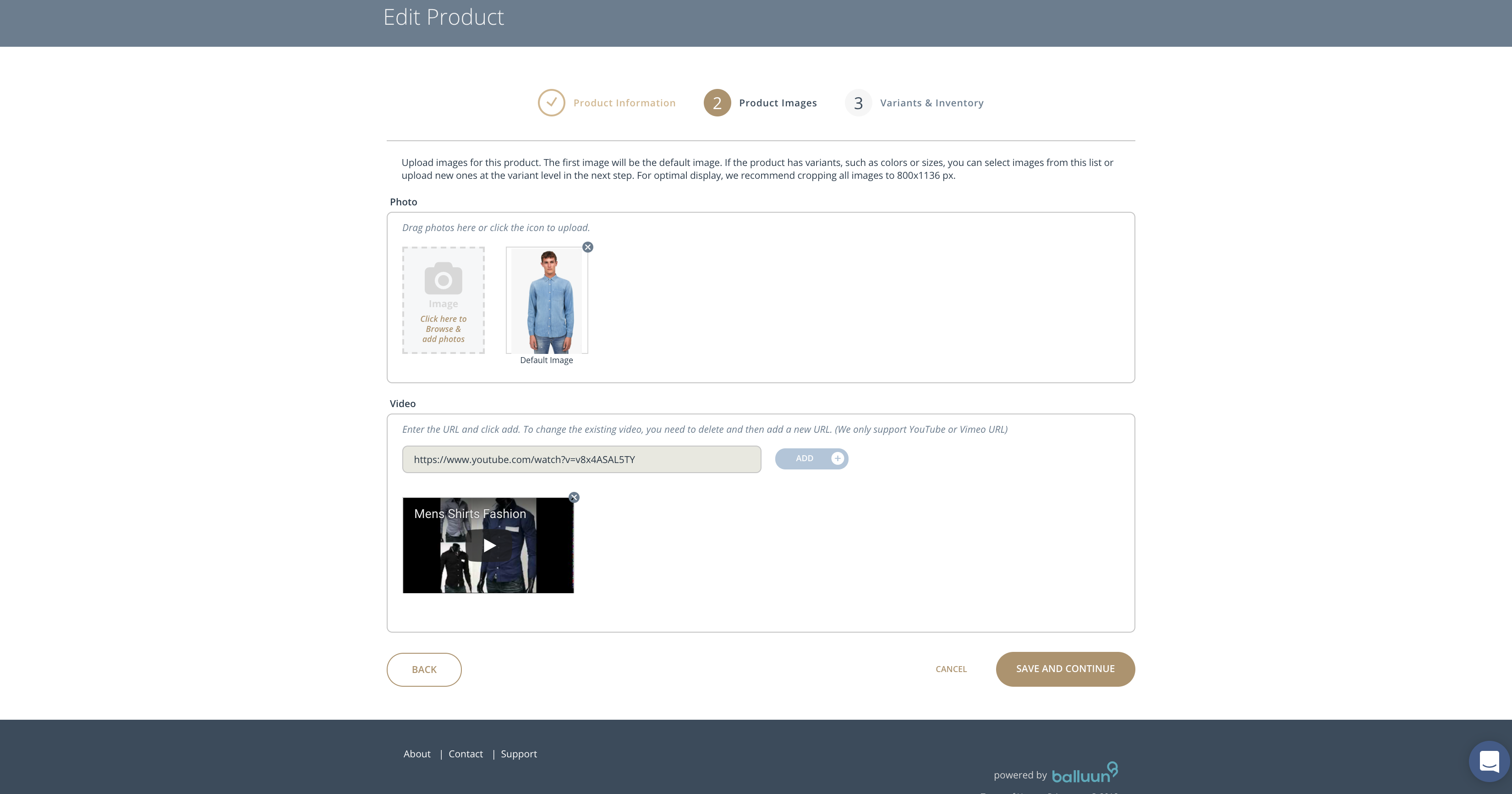 After video upload is completed, save and continue and publish the product. Once the product is published, any viewer viewing the product, will see the video on product detail screen.