After saving a LookBook, Click on 'Add Image' button. On entering the screen that allows upload of images , click on 'Upload Image ' icon and select the product image that you wish to upload to this LookBook > Crop > Save. Now you can click on 'Trace' icon and move the tracer to the area of the product image that you wish to tag as hotspots. Search by product name, SKU or Style # in the search field. Once the tag appears, you can save.With this functionality , you are highlighting the product within the image and this will be visible to the viewers as hotspots.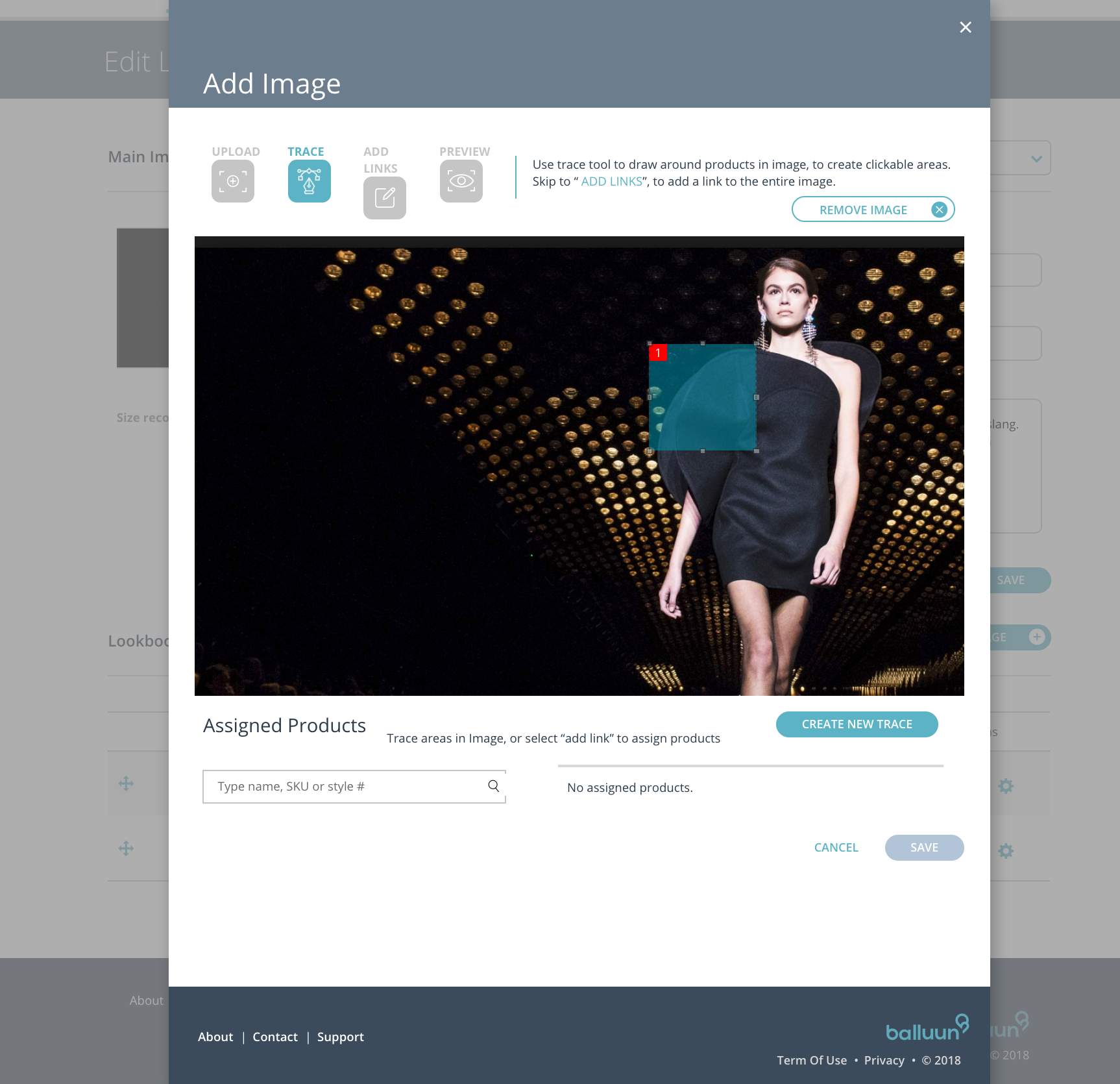 If you search for products that are not uploaded to the site, it will return a not found message. This is why it is advised to upload all products ahead of time. The points to note are:
Product should have been uploaded to the site.
Product should be published.
Product should not belong to a collection that is expired or not launched. (In this scenario, make the collection active).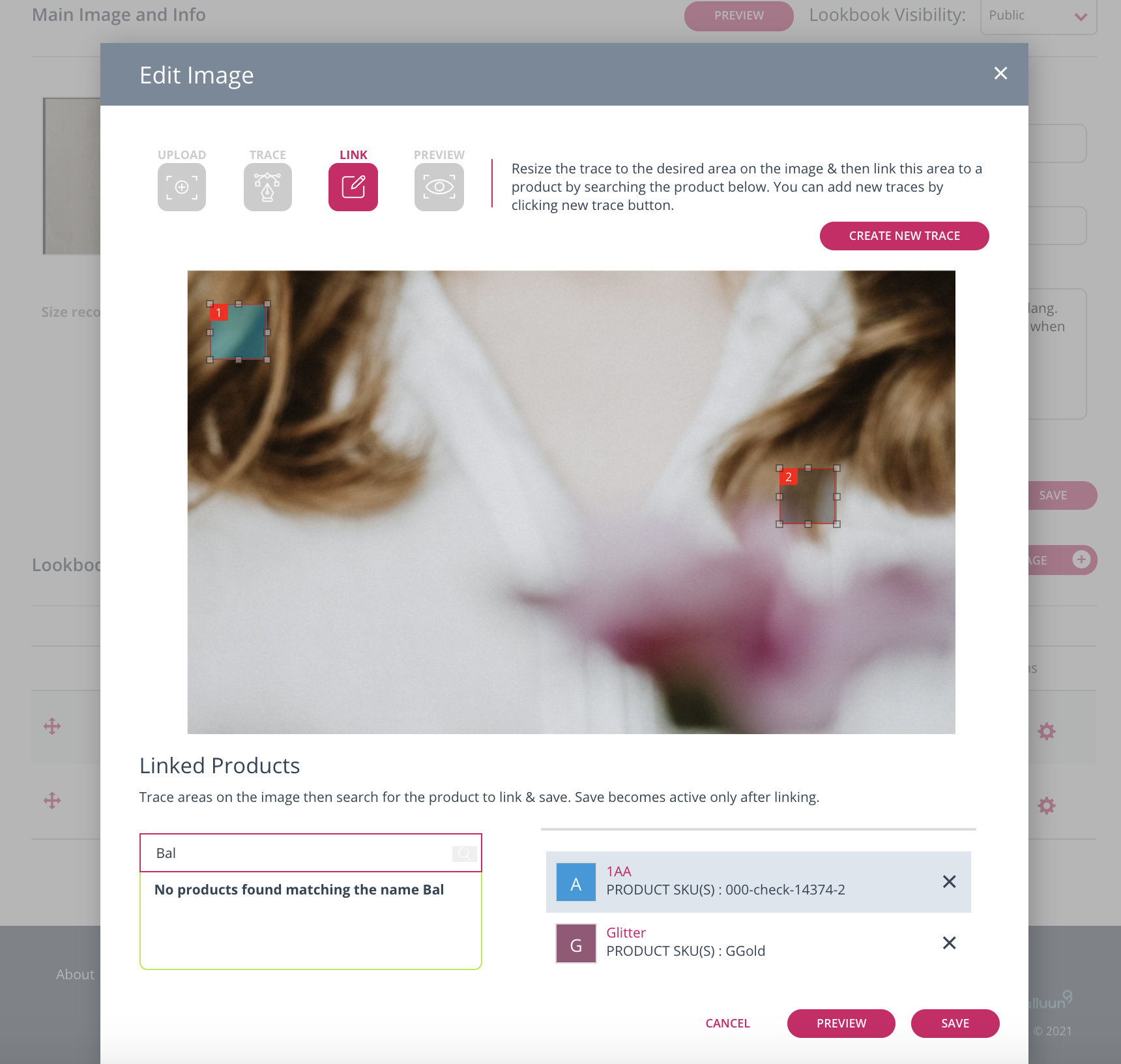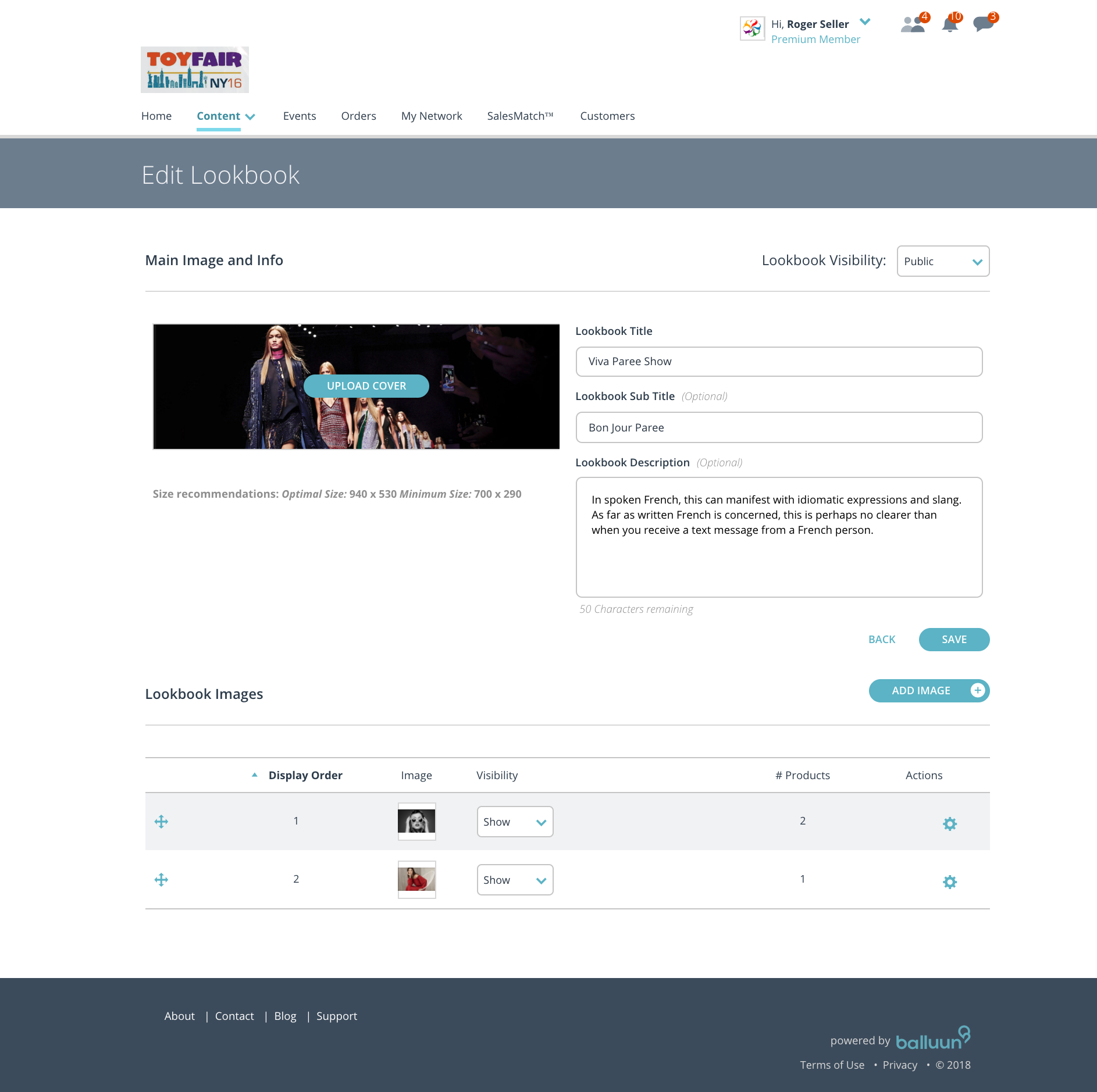 You can trace any number of products to a LookBook but the best approach is to create 3 to 4 traces per LookBook.