As a supplier, you have 2 ways to set the visibility criteria for LookBooks. One is to move LookBook to edit mode and set the visibility. There are 4 options available:
Not Visible - LookBook won't be visible to anyone
Public - Visible to all
Community - Any member of the platform can view the LookBook
Connections - Only connections of the supplier can view the LookBook
Once you select one of the options and save, visibility will be setup as per the selection for that LookBook. You can also set the visibility of each of the product images associated with the LookBook.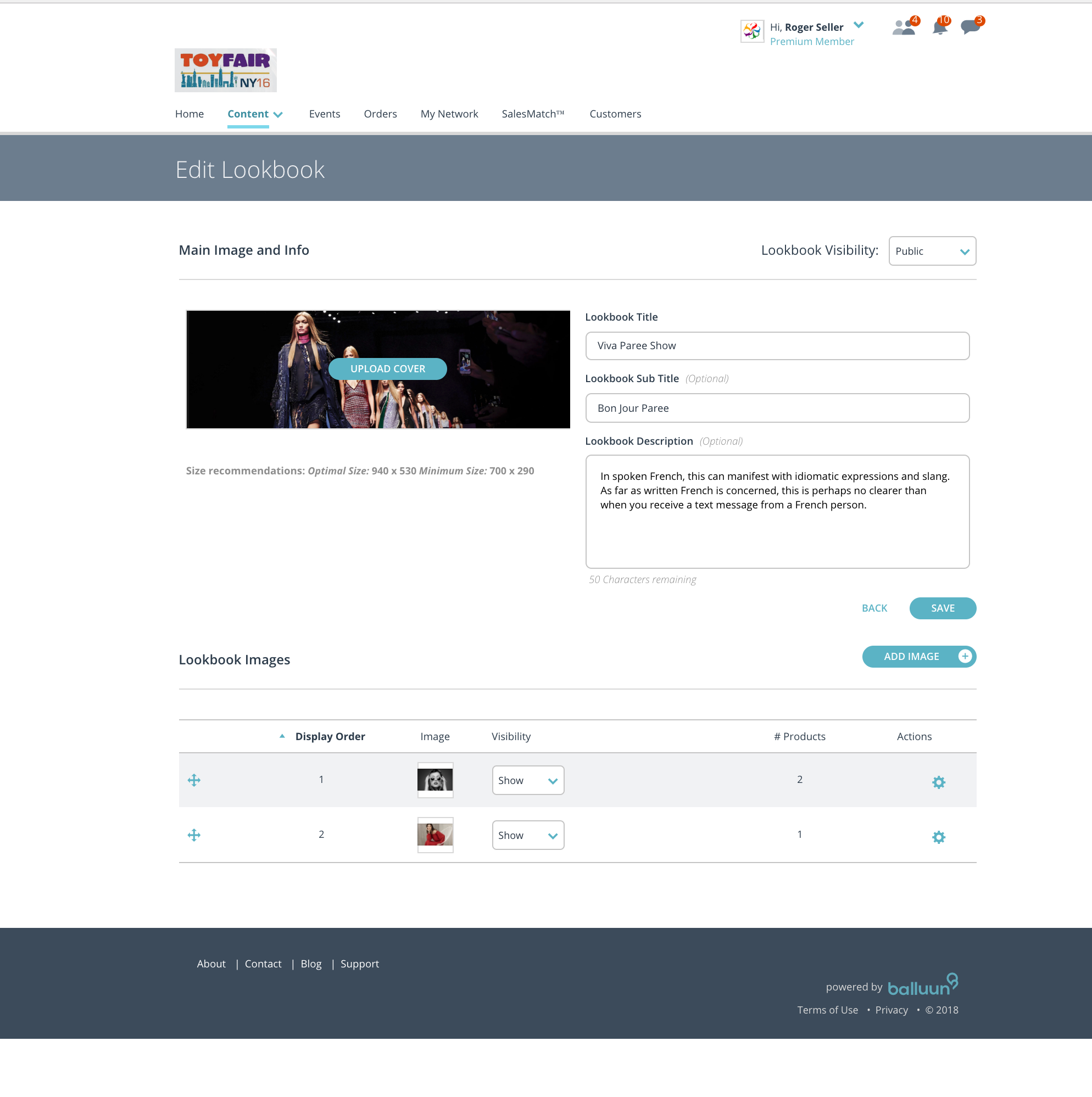 You can also enter the LookBook management screen and select visibility option for each of the LookBooks.