Sellers on the platform will have 'Lead Insights' feature based on their subscription. Sellers can click on 'Leads' tab and enter this screen.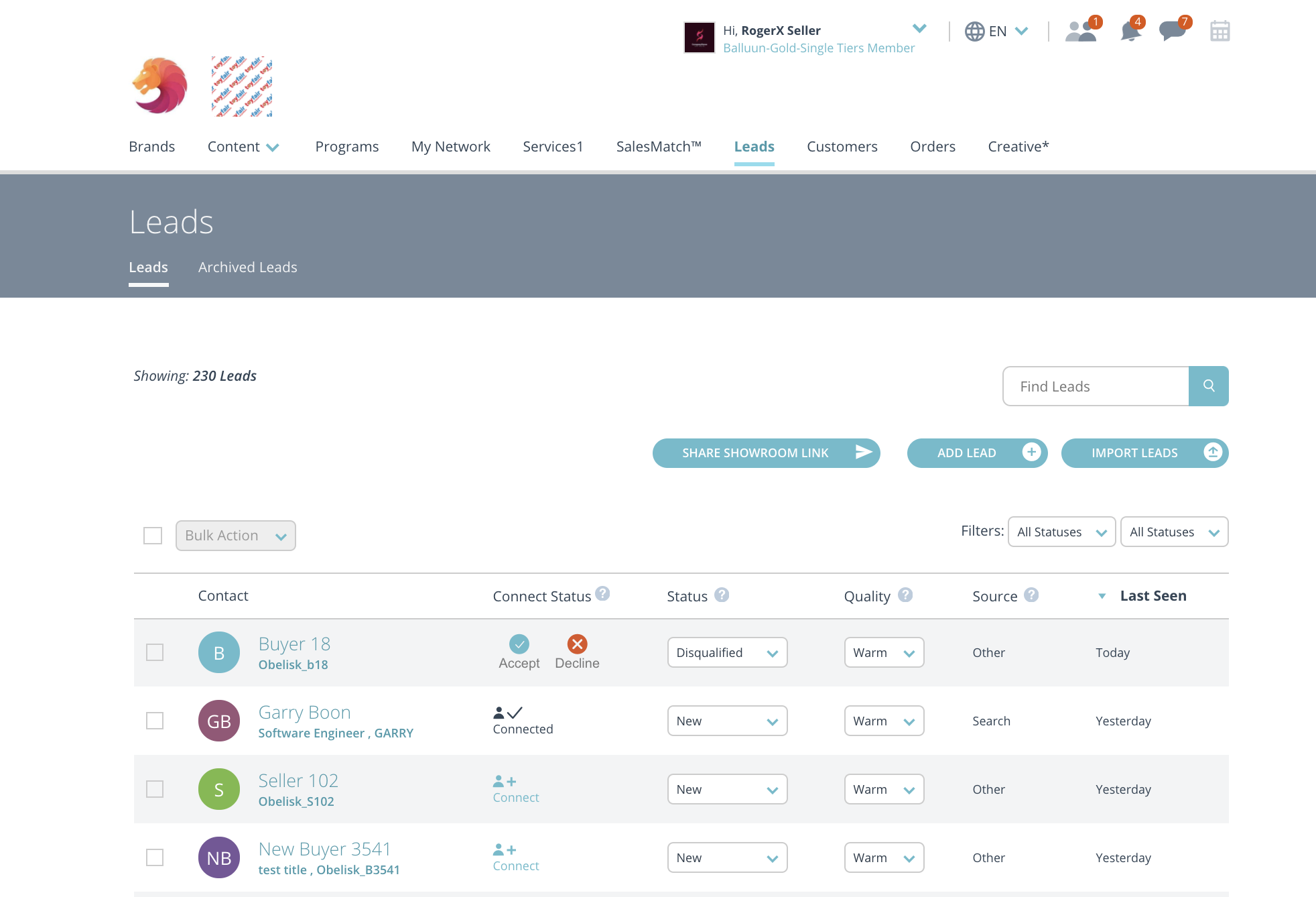 All the leads for the seller will be displayed in a list view. Seller can select the checkboxes next to each leads for selection. Seller can select a single lead or a few or all leads and click on SHARE SHOWROOM LINK button and this brings up a pop-up.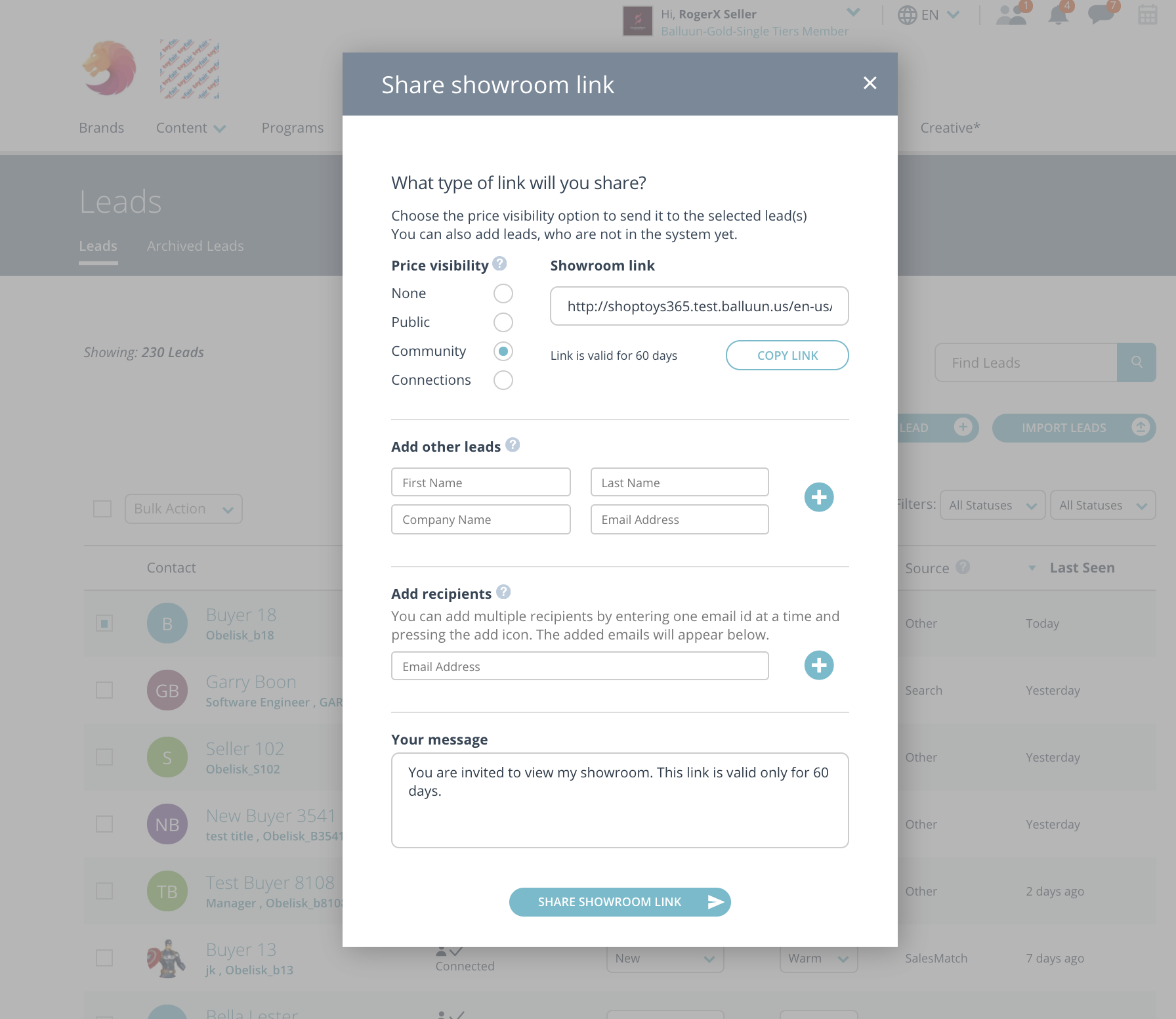 The pop-up allows seller to set the price visibility. There are four options to select from.
None - No one can view the price via this link
Public - Any one who uses this link, can view the price
Community - Any member of the platform can view the prices on using this link
Connections - Only connections to the seller can view the price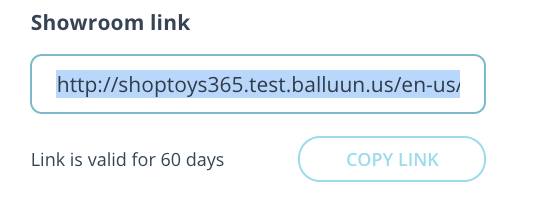 The tokenized showroom link is displayed as a URL under 'Showroom Link'. COPY LINK button allows copying the link. Text display lets seller know that the link is valid for only 60 days.
Add Other Leads section allows adding additional leads. Enter first, last name along with company name & email id and click add icon and it gets added below.

A message section will have a pre-loaded message. Seller can edit if he/she wants to enter a more personalized message. Check box selection allows sending a copy to self.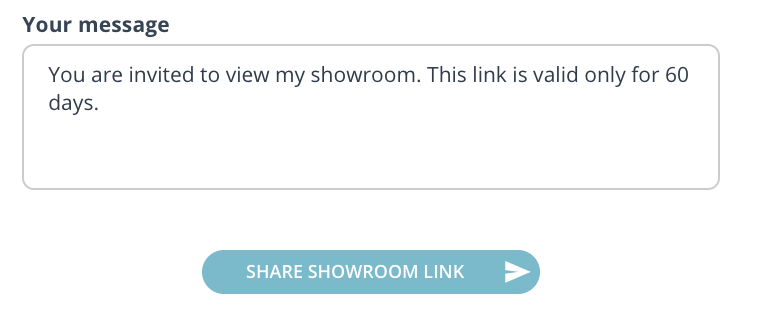 When seller clicks on 'Share Showroom Link' button, a transition happens on the button changing the text to 'Link Sent' letting seller know that it is being sent.
Leads will receive the invitation to seller's showroom in the form of an email. Mail format displays a link to seller company profile. Message will be clearly displayed with 'View Showroom' button.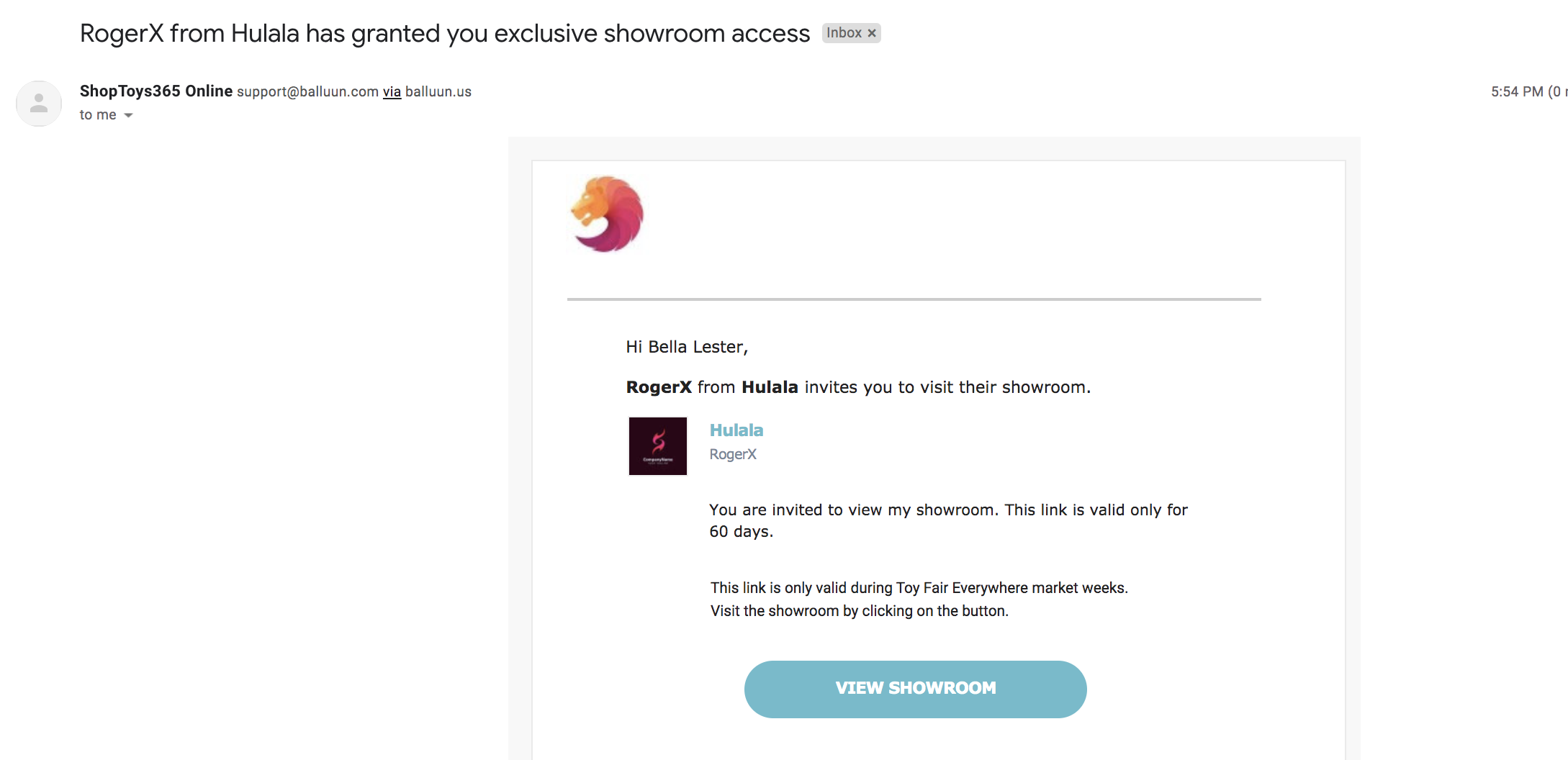 When the mail recipient clicks on the button on URL, they are redirected to seller's showroom.