Once your account is activated, your company is visible in the buyer-facing "brand directory" with a default logo. Your company can be searched and viewed by buyers, so complete the profile as soon as you join the platform. To edit your profile, go to "Company Profile" from the top navigation menu, then click on the "Edit" button. Pay attention to the following 3 key elements:
Company Logo and Cover Image
Your logo and profile image should be of high quality, and should never be left empty. You can choose the cover image creatively to reflect your brand, products or special events etc. Note that the minimum dimension for the logo is 200x200, and 2000x430 for the cover image, so select your images accordingly.
Company Description
It is important to provide information you want new buyers to know about your company in the Company Description. Leaving this area empty will hurt the credibility of your company, and risk potential buyers to bounce away from your profile. A carefully crafted, keyword optimized description will also enhance your ranking when buyers perform keyword search on brands.
Contacts
List the key contacts for your company with their roles so potential buyers know who to reach out to for inquiries. The first user of a company is automatically listed as a contact. Make sure to add all representatives from your marketing and sales teams.
---
Read more...
1. Step-by-step instructions:
Go to company profile > Go to edit mode by clicking EDIT button > scroll towards the bottom of the page > Contacts section.
Here the existing contacts will be displayed.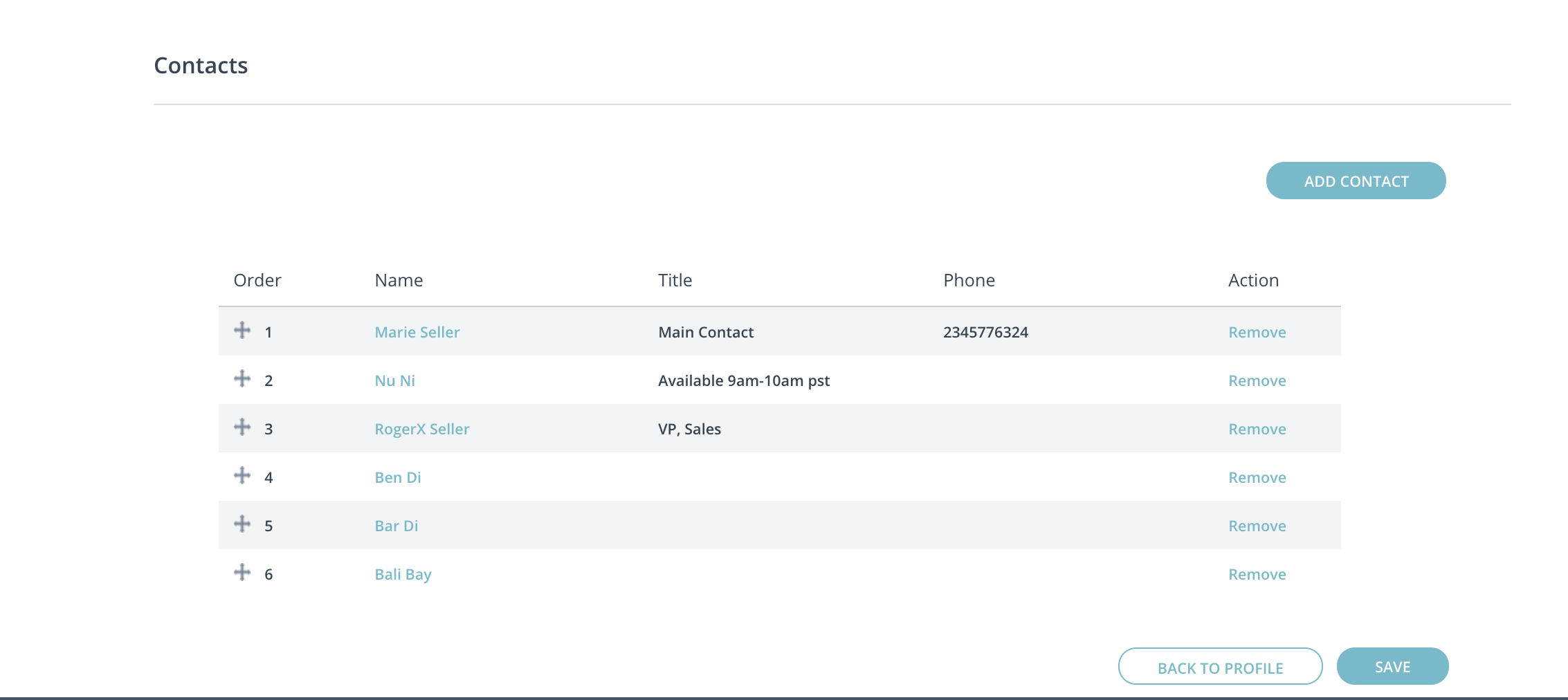 If you want to remove any contacts, click 'Remove' link against the name & proceed. Click 'Save' button to save the changes.
To add new contacts, click ADD CONTACT button and proceed to enter info and click SAVE button to save.

To add your social media link, move company profile to edit mode > enter Social Media links in the 'Links' section. Save.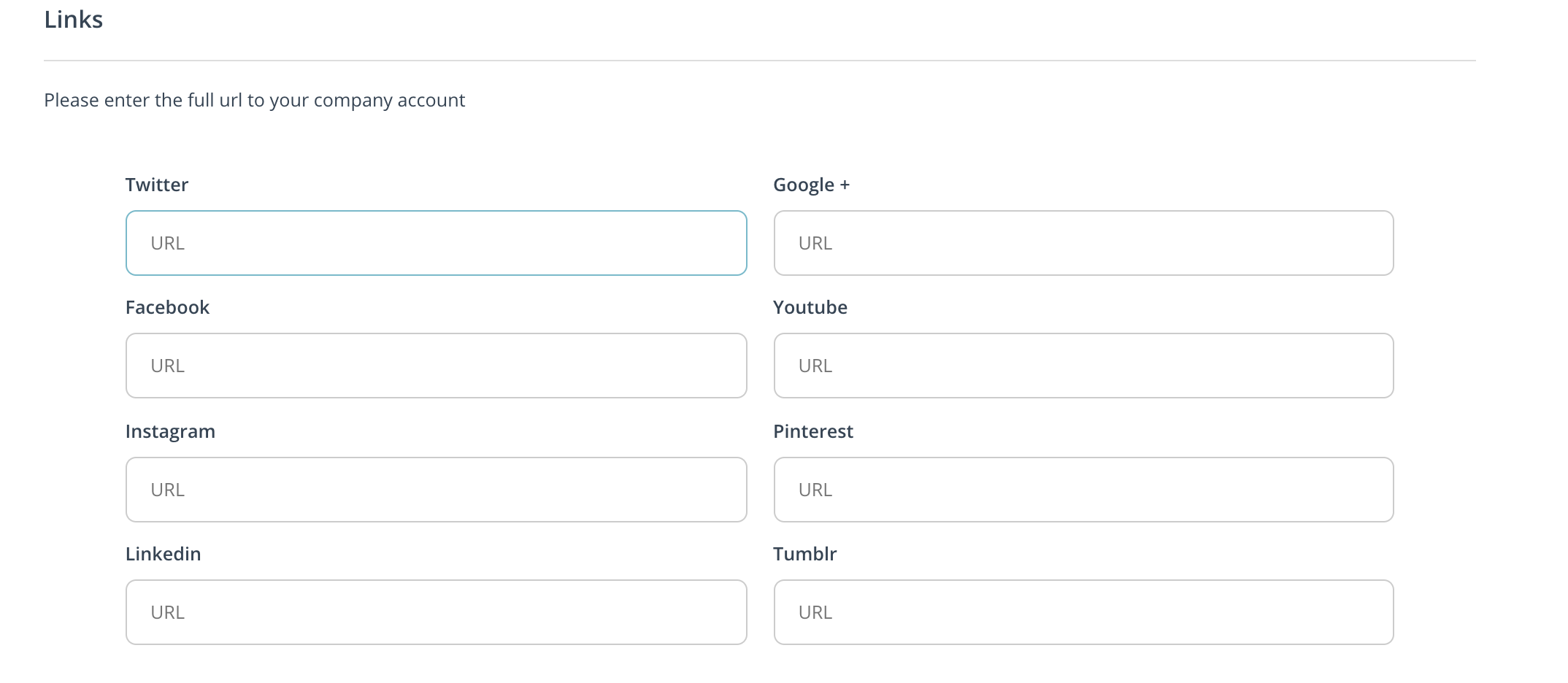 Upload Brochures:

You can upload brochures by clicking on the link and when the pop-up appears select radio button based on whether you want to upload PDF files or URL. It is required to upload a cover image as well as enter the name of the brochure.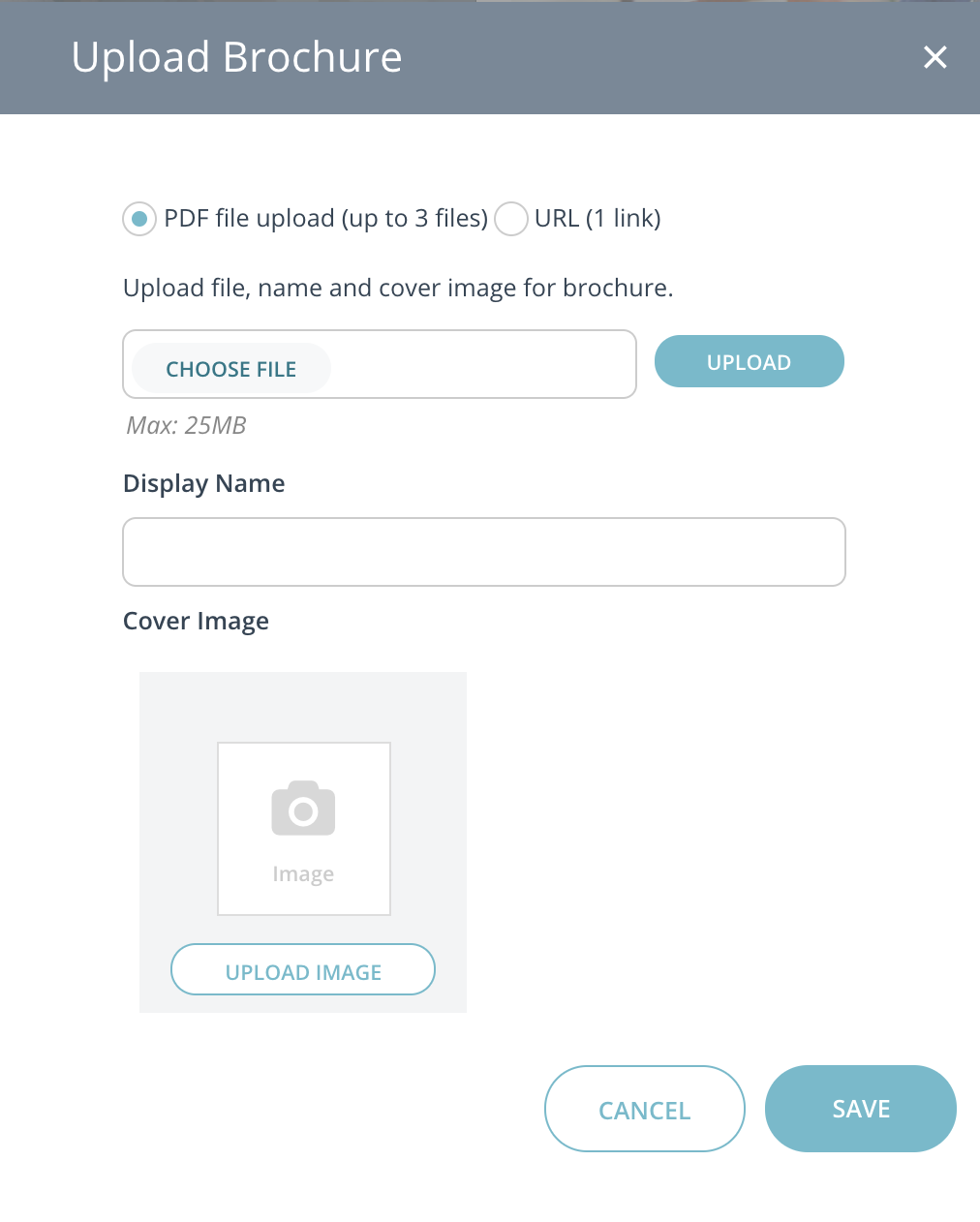 Click SAVE button to save the info. Viewers will see the brochures when they visit your profile & be able to download.