When you're adding a product, you have the option to select & publish product variants.

When you are adding a product manually, on the third page of add product flow, select the option 'Yes' for variants. Once you select this option, the section below, opens up with fields to enter variant types and ability to update the variant table.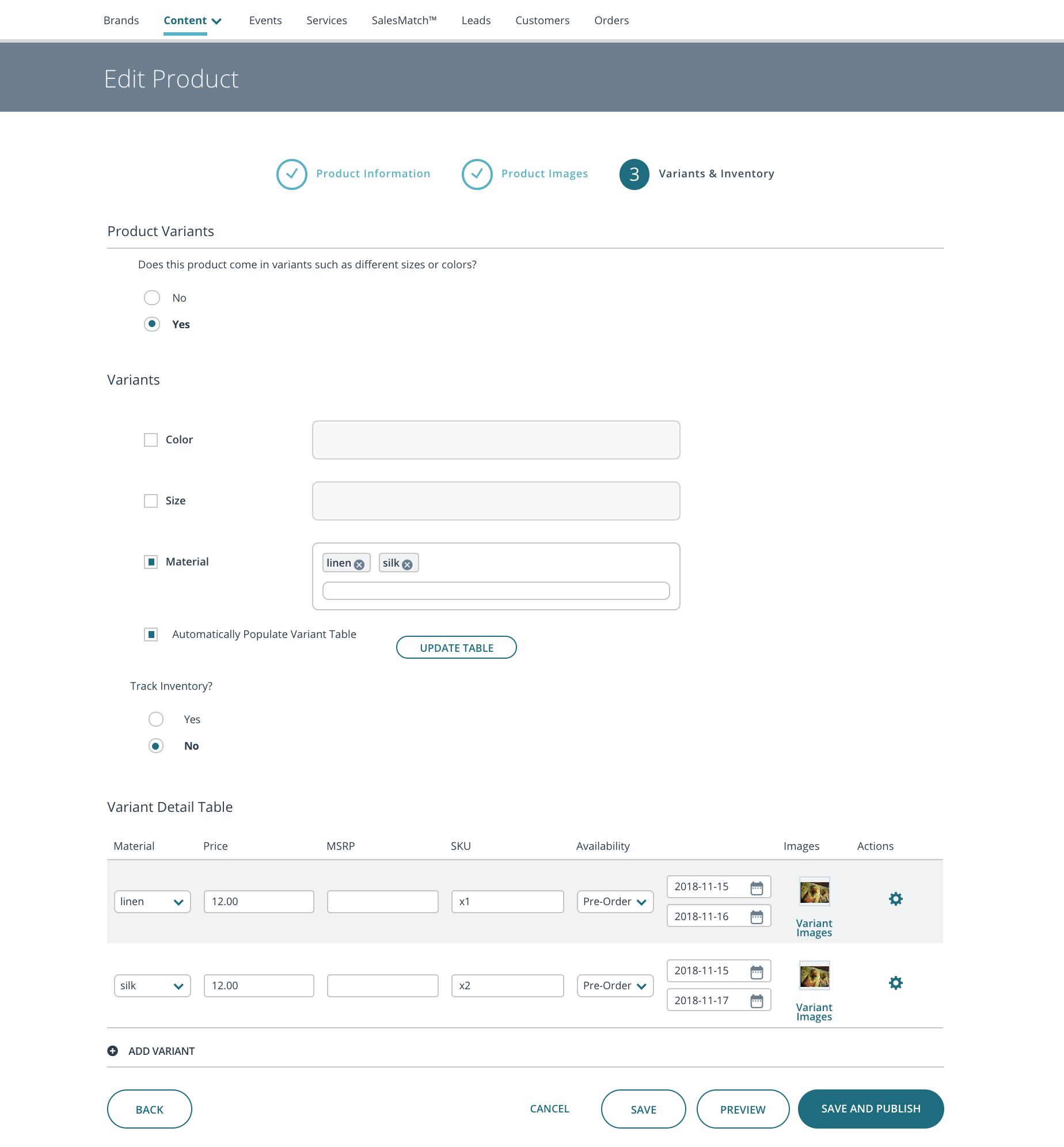 Based on the domain setup, up to 3 variant types (Example: Size, Color & Material) will appear in 'Variants' section. By selecting the variant type, you can enter the values. If 'Automatically populate variant table' checkbox is selected, user can also update the table by clicking on the 'UPDATE TABLE' button.
User can also make changes to the table directly by selecting/entering different values for variant types and on other fields. By default, availability will be Immediate. If 'Pre-order' option is selected, the table displays dates column with calendar picker. Clicking on image icon opens up the image selector pop-up.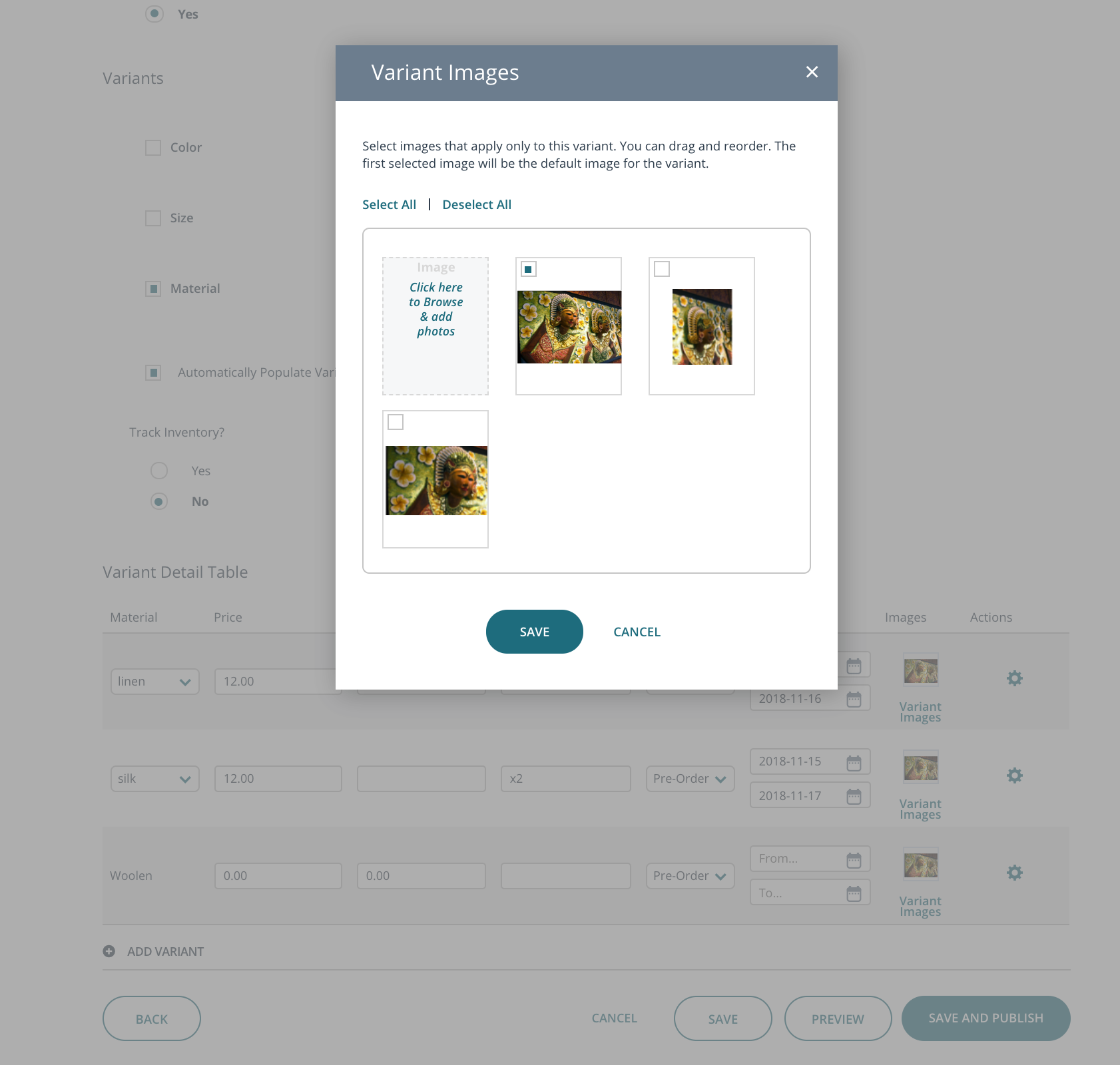 This feature allows selection of a different image. Actions icon offers options to duplicate the row or to delete the row. ADD VARIANT link adds a new empty row, so that the user can make the selections.