If you'd like to update your products in bulk, as a seller you can go to the showroom and select the products to export and from 'More Actions' , pick 'Export to csv'.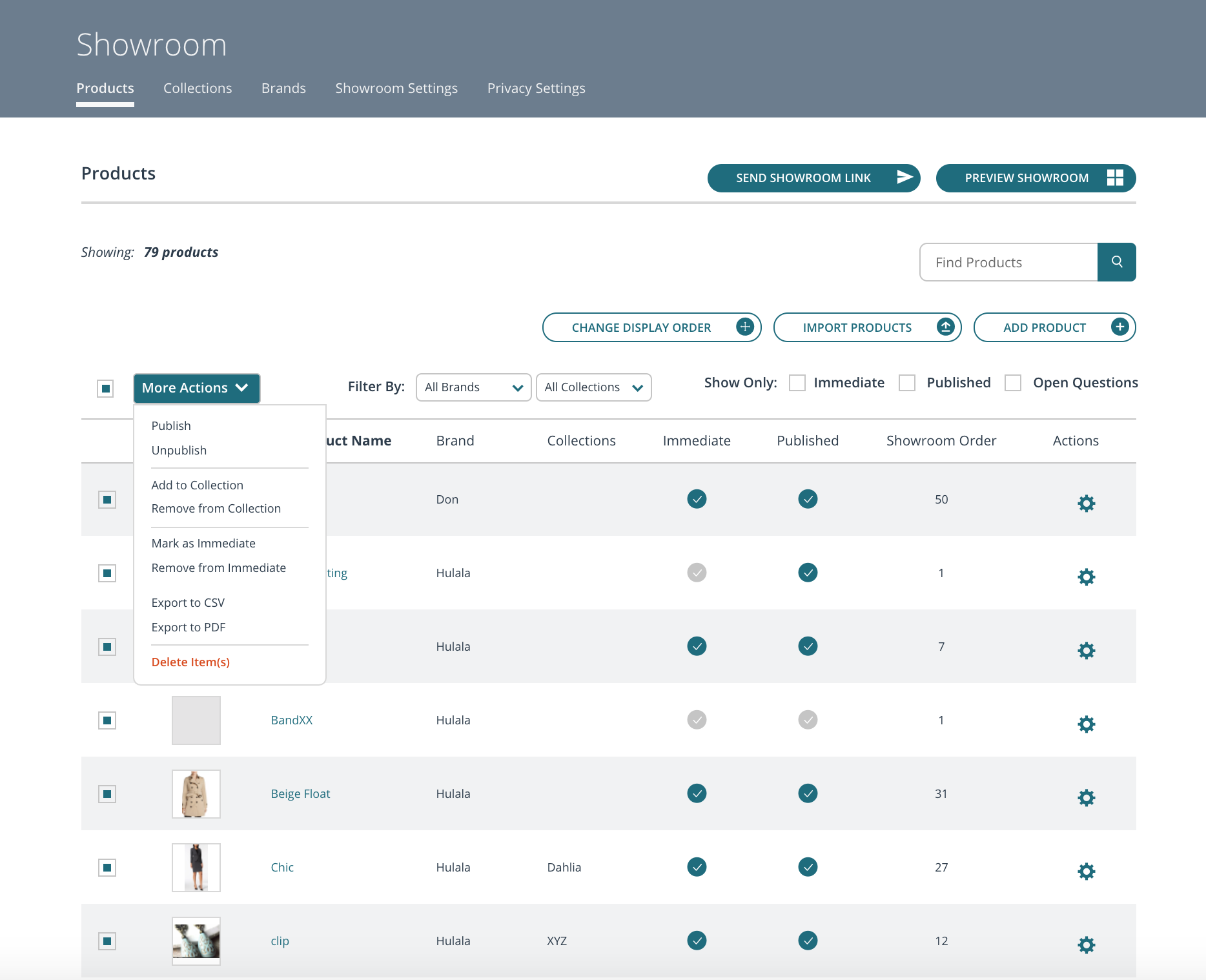 Open the exported file and make the changes you wish to make. Save & Import the file.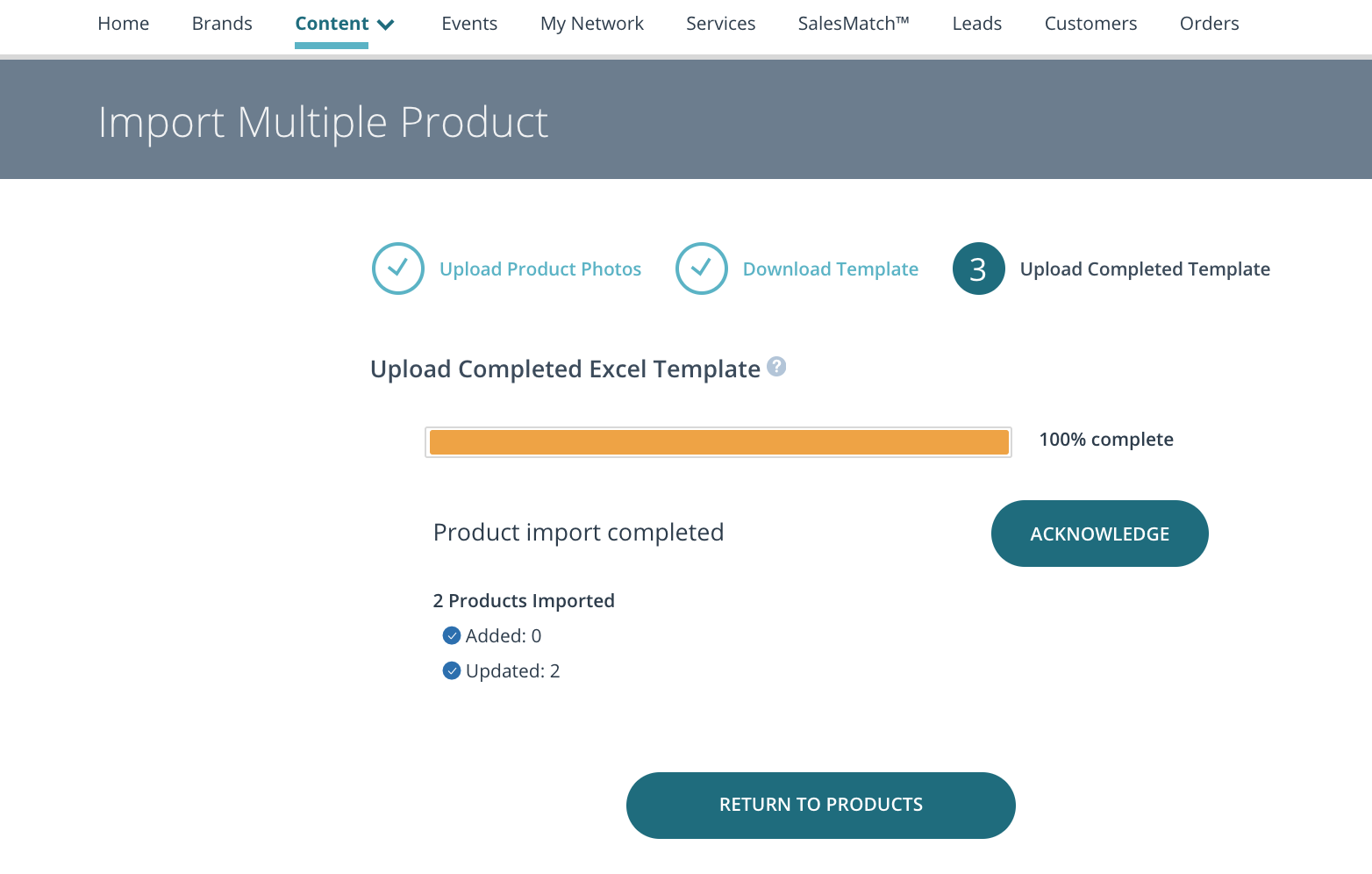 After successfully importing the products, verify that the changes/additions are preserved.