While adding or editing an individual product, there is a section for visibility.
The privacy settings are defined as:
Public: Any user can see this product, logged in or not. 
Community: Only logged in users who are part of the community can see this product
Connections: Only connected companies can see your products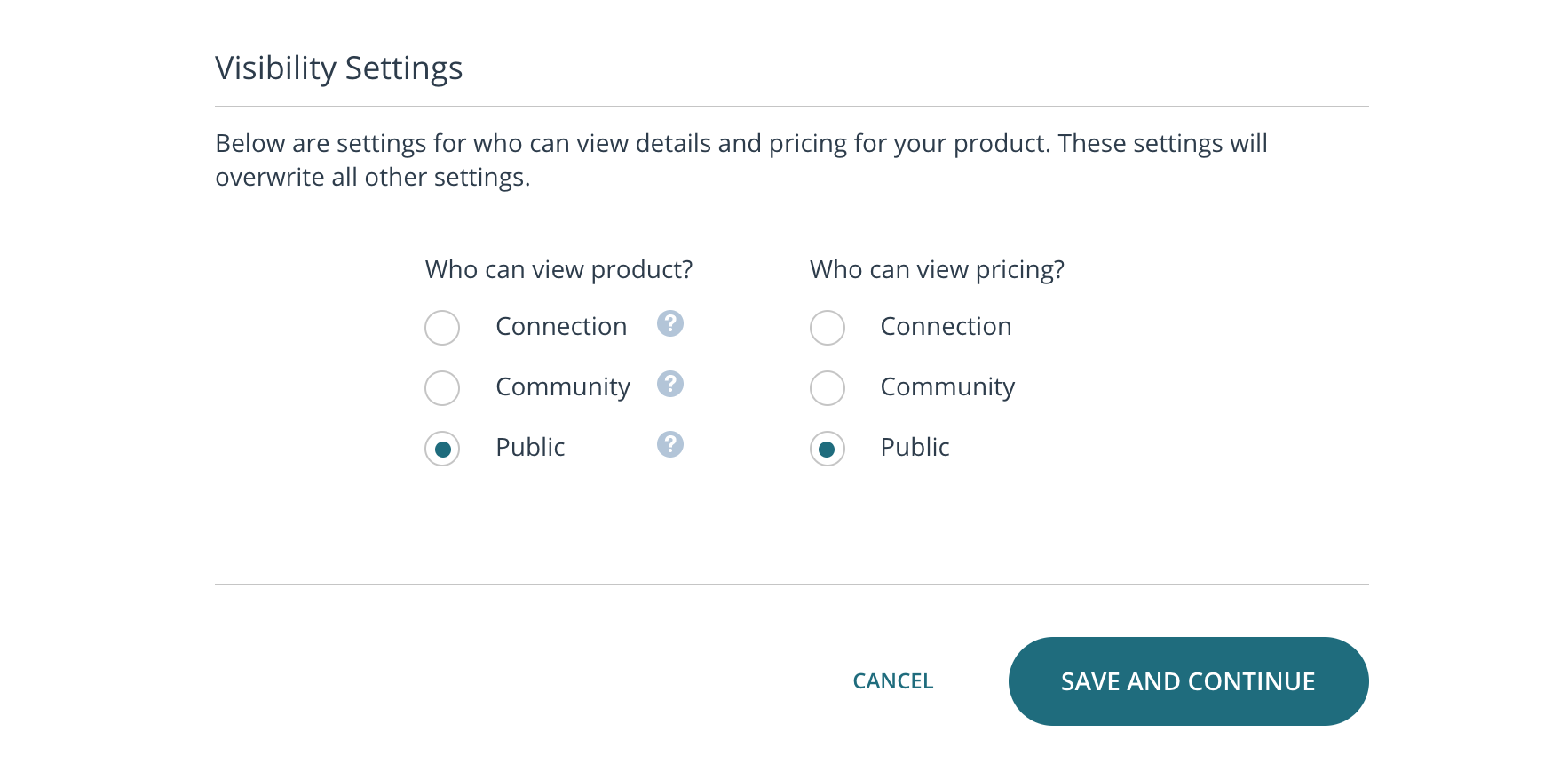 Based on the selection, the product visibility will be determined. Seller can change the visibility of the product by editing the product and saving the changes.