To give access to your showroom, select the "Customers" tab on the top navigation bar. You can view your list of customers and see which of them have been granted guest access or have been sent a pending guest access invitation.
The closed lock denotes they do not have guest access.
An open lock denotes they currently have guest access.
A pending icon denotes you have a connection request currently pending.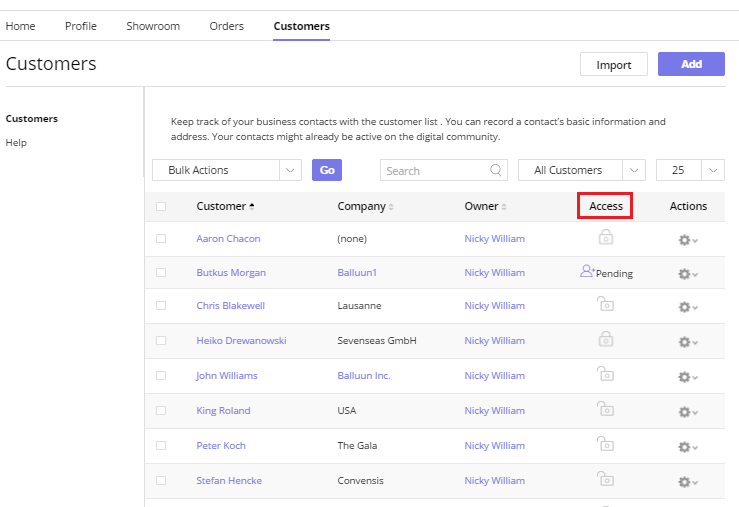 On the "Actions" column, you can click on the dropdown corresponding to the customer. Choose "Grant Guest Access."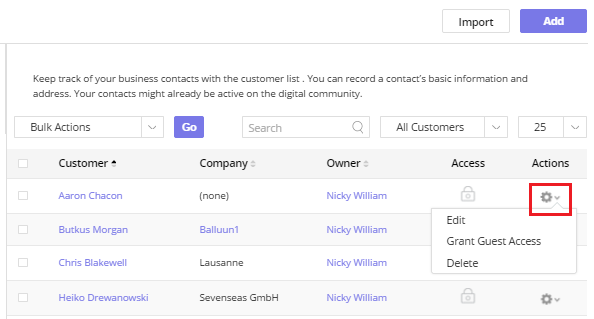 You can edit which brands and collections you want that specific customer to have access to. You can also send them a custom message. Select "Save" when you're finished choosing your options to grant them access.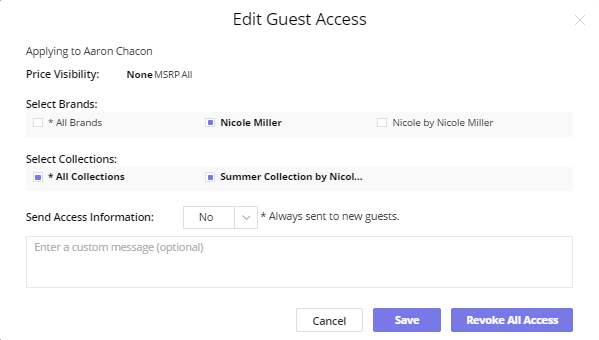 You can also grant access to multiple customers at once by checking off the boxes on the left hand side.