If you'd like to keep track of products you like, you can favorite them.
To favorite a product, go to the Shop page or a seller's showroom . On the overlay, please click on the heart icon. When the icon turns highlighted, the item has been favorited successfully. The highlighted heart will persist as long as the item is favorited.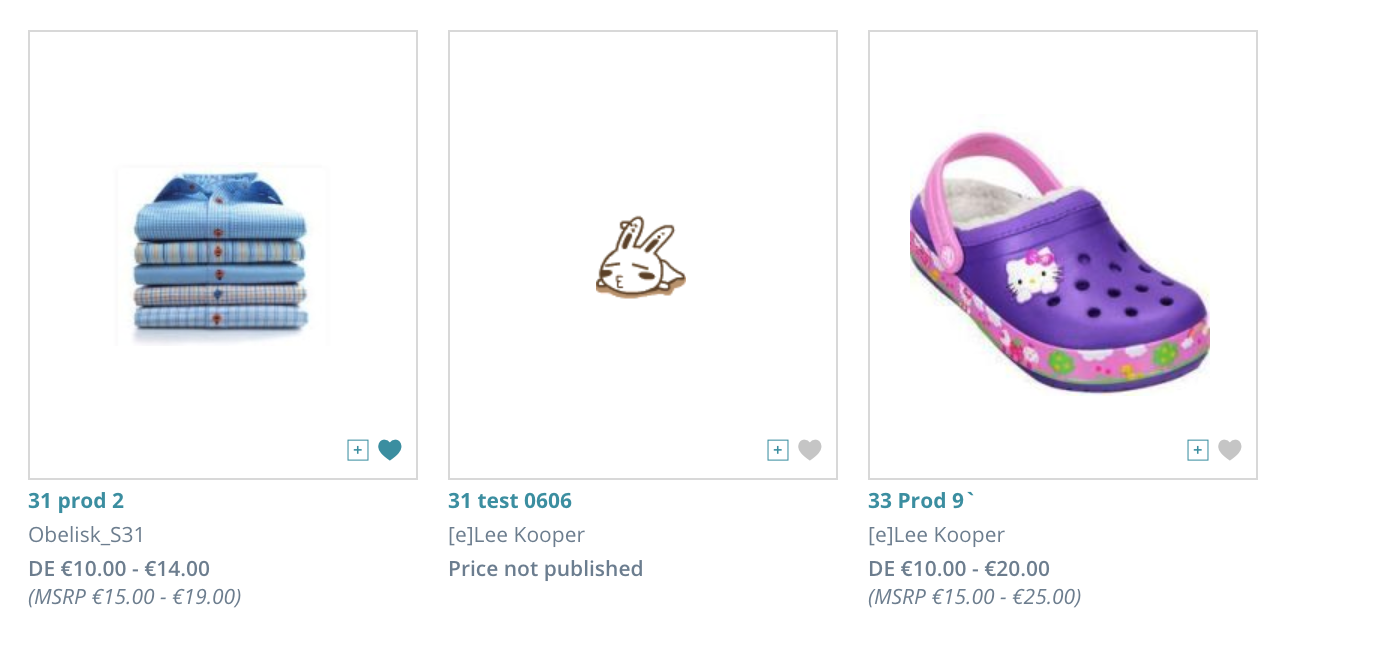 To unfavorite, click again on the heart icon and the product is unfavorited. Visual indication is gray heart icon.

Alternatively, you can click "Favorite Brand" on the product detail page.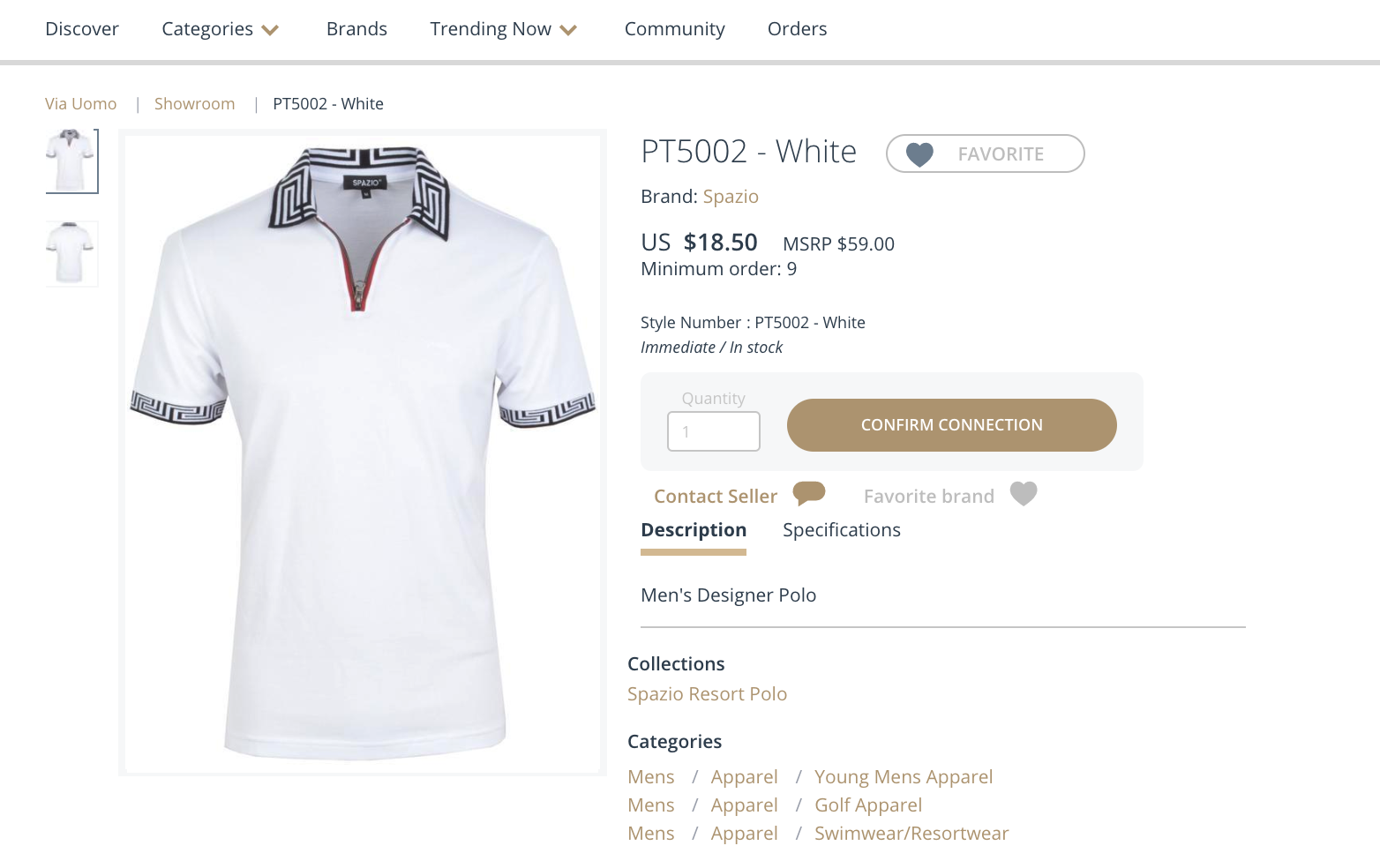 To view your favorited products, click on the "Favorites" tab on the top.

Clicking on favorites displays the favorited products: