As a buyer, you might have created a wishlist & would like to share with co-workers. To achieve this, go to 'Wishlists' page > Open the wishlist that you want to share.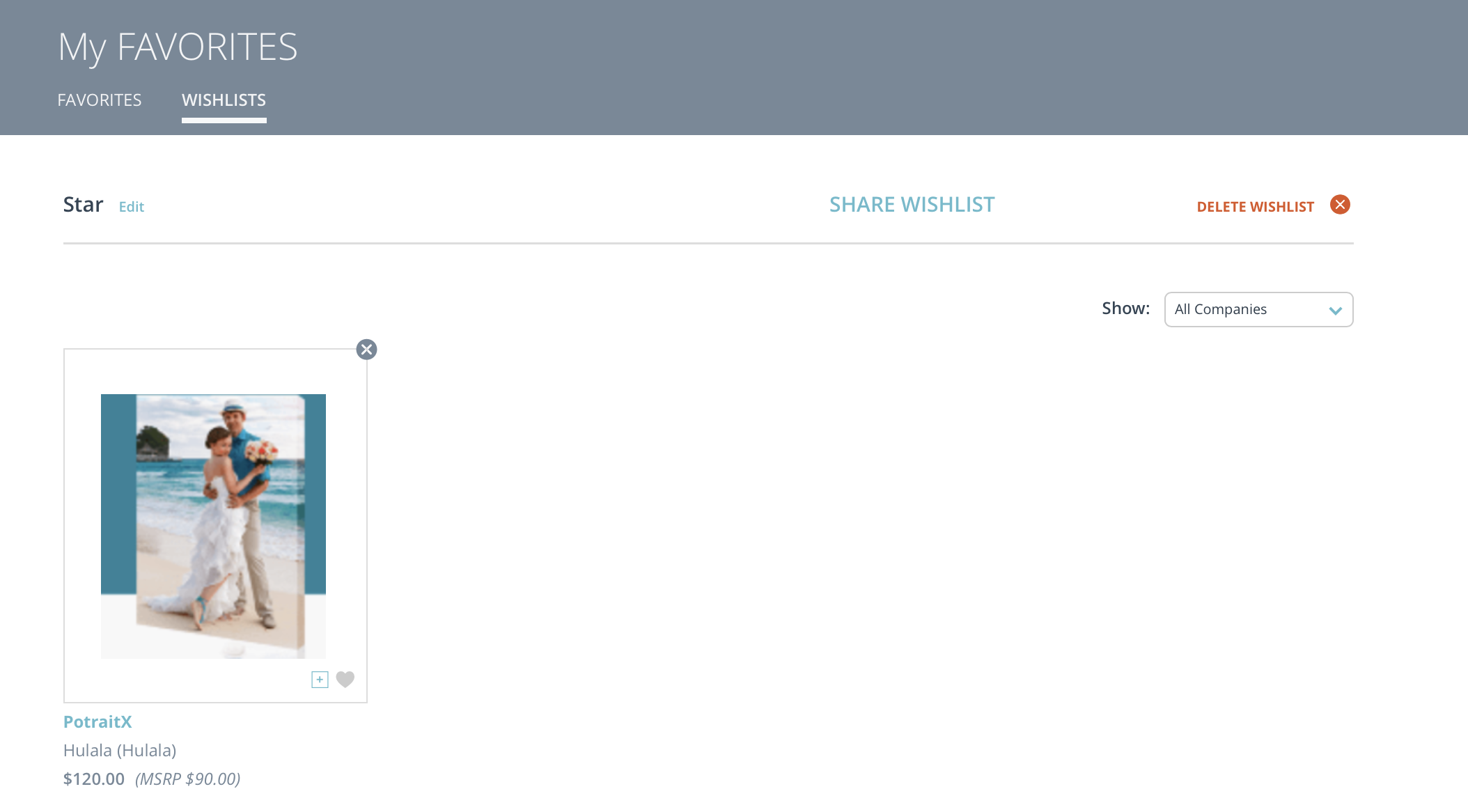 Click on SHARE WISHLIST link & this opens a UI that allows you to copy the shareable URL.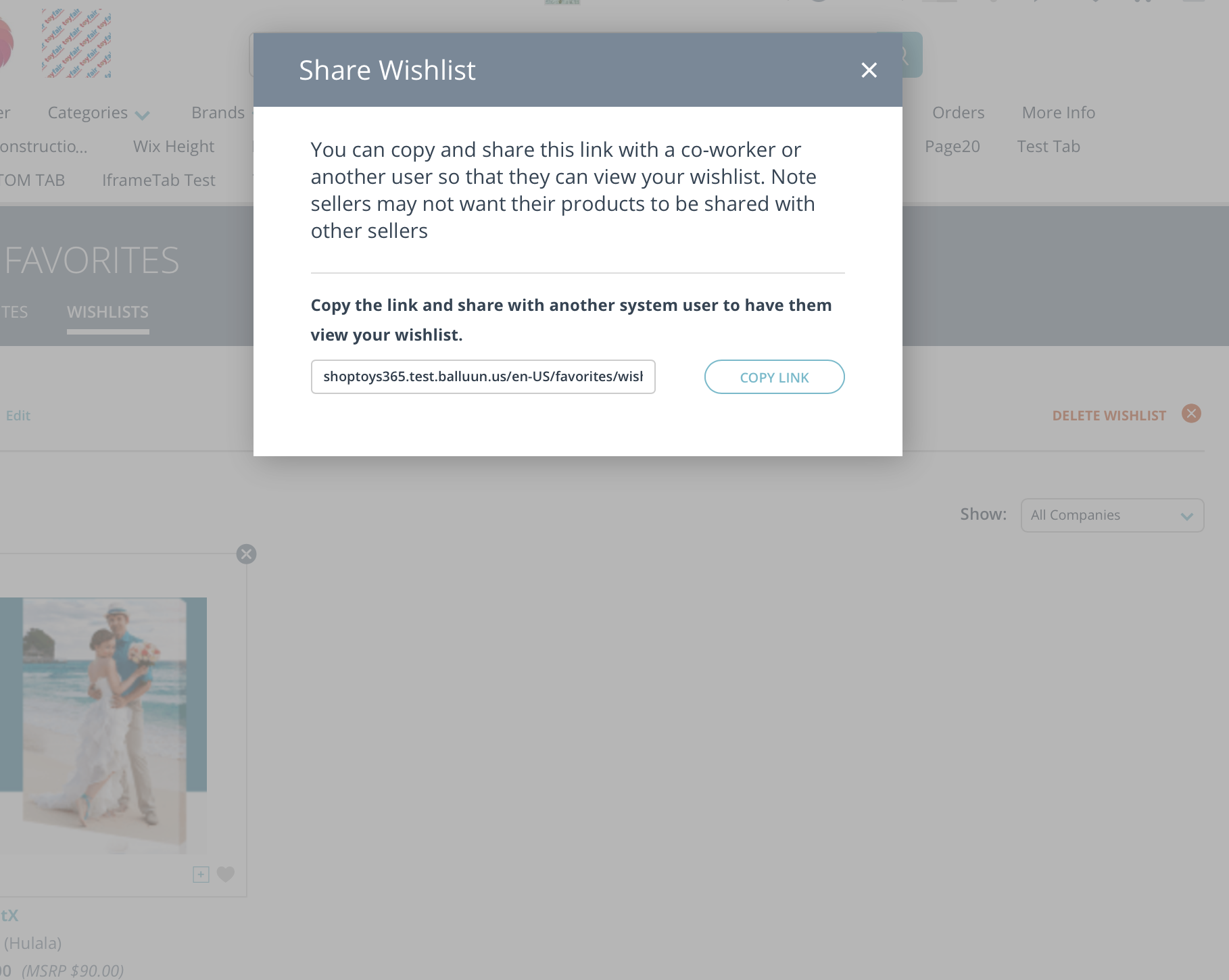 Click on COPY LINK button. This allows copying the link and you can share via email or any other communication tool.