There are a couple of different ways to find products by a specific brand.
Using the Brand Directory
All buyers will see a tab 'Brands', which when selected display the brand directory. Here all the brands of the domain are listed. There are 2 views (list & grid ). By default list view is displayed with all the profile fields set up domain admin.

Opening one of the brand, will open the company profile of the brand which gives the buyers info about that company and also links to showroom, LookBooks etc.
Another approach is from Categories tab. Select 'Shop All' and get redirected to shop products page.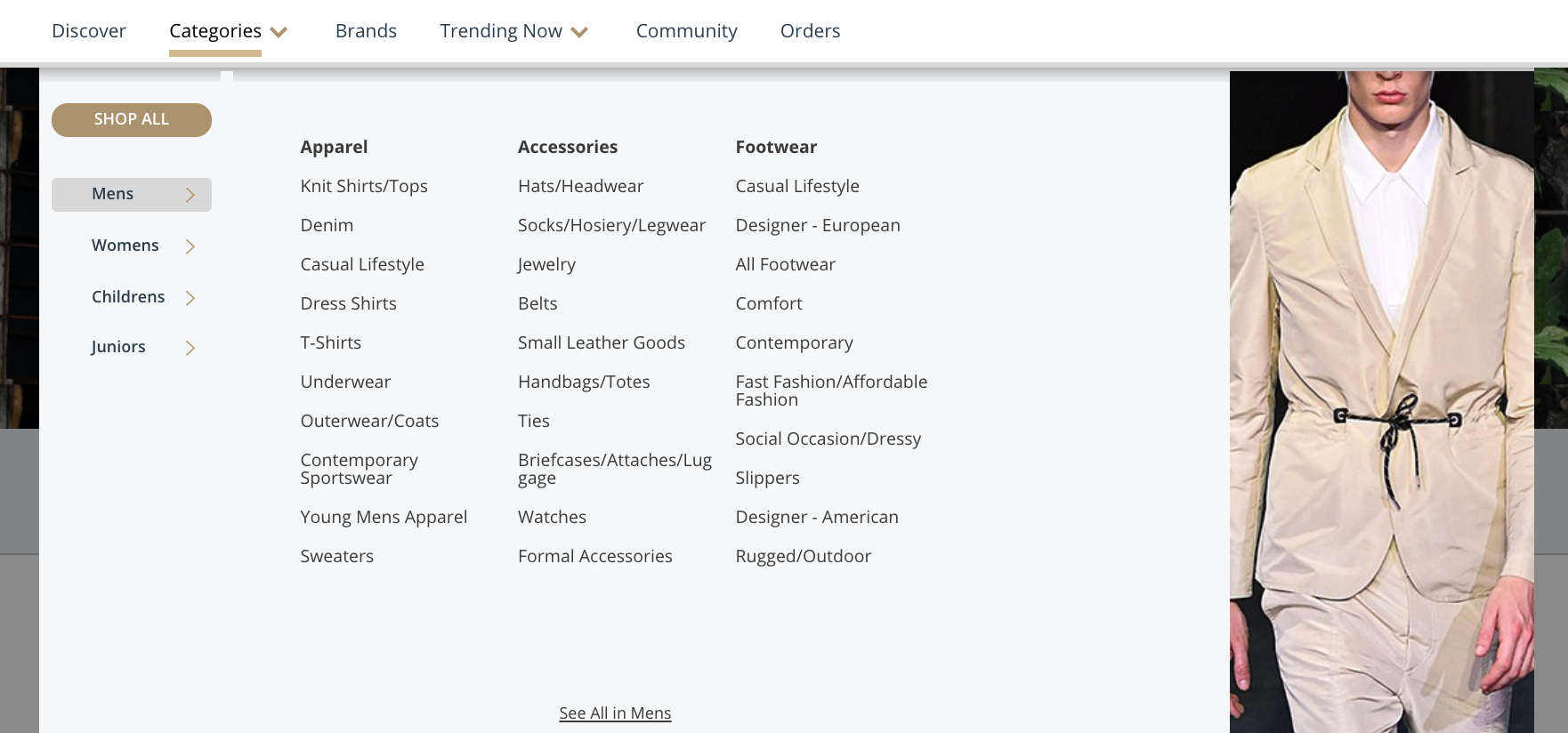 Shop Products:
This screen has a filter on the left hand side called 'Brands'. By default, it will be collapsed. Expand it and the all the brands are displayed.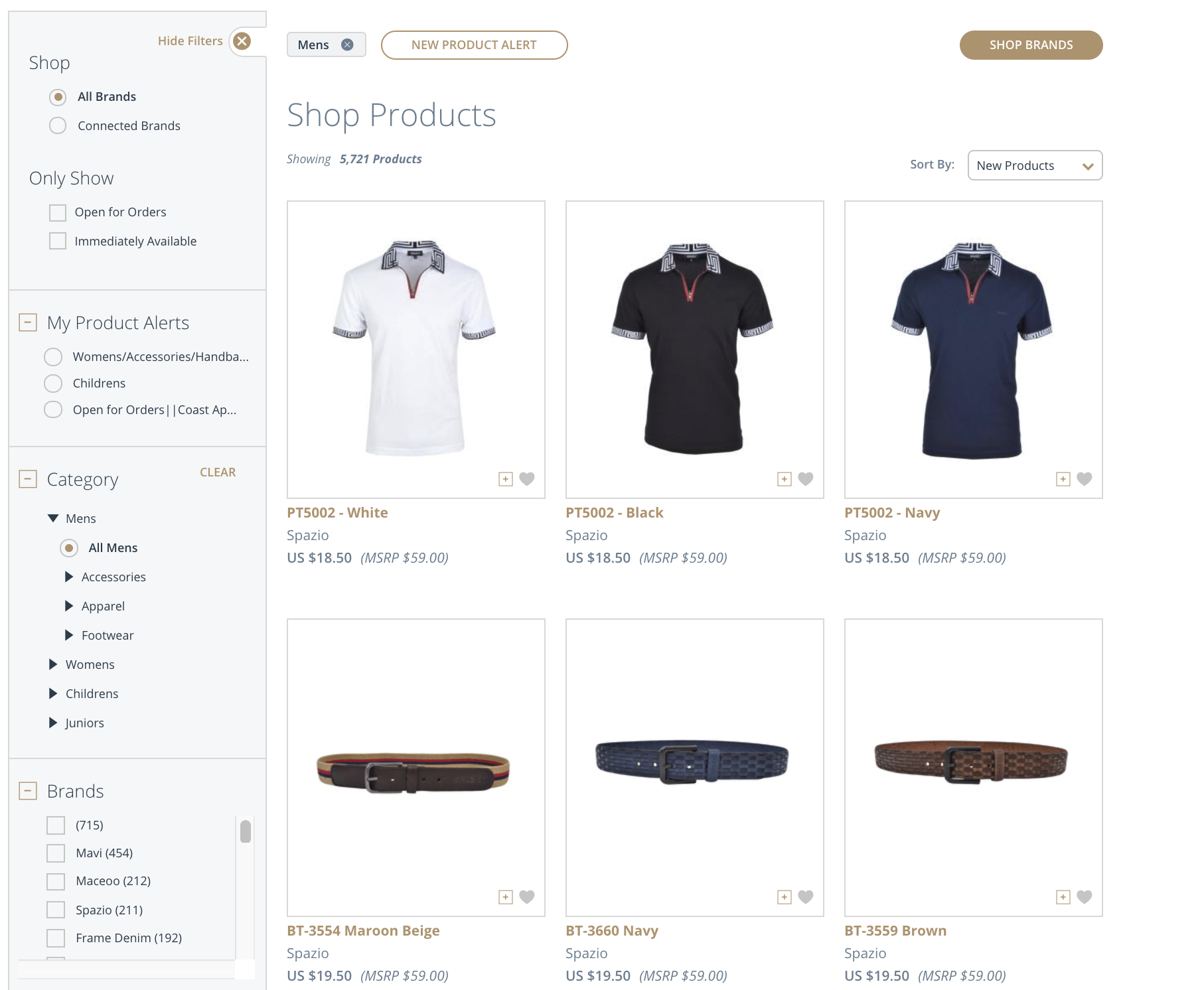 You can select one or more brands and the products belonging to those brands will be displayed.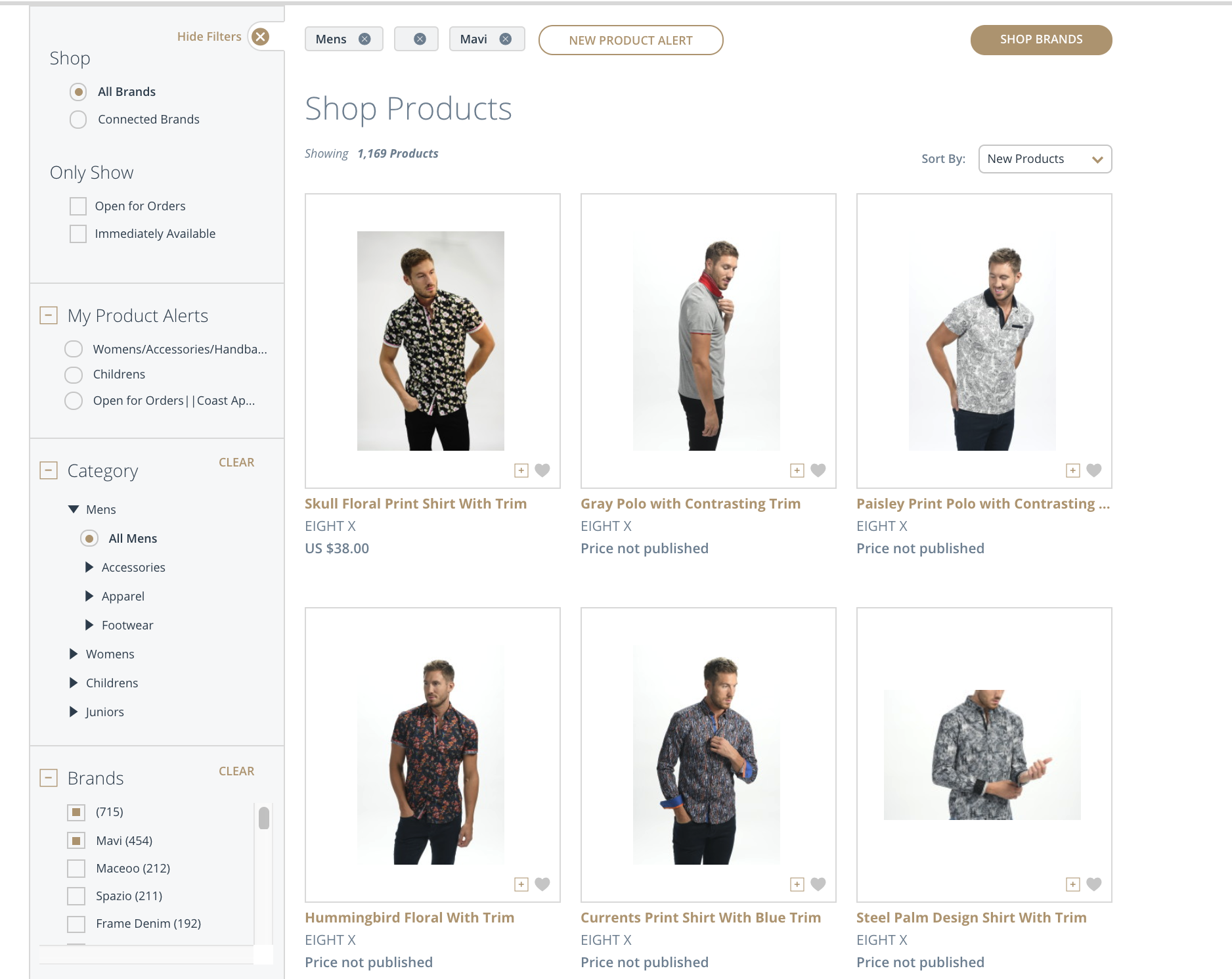 Shop Brands:
Clicking on 'Shop Brands' button redirects to Shop Brands page. This page lists all brands on the domain.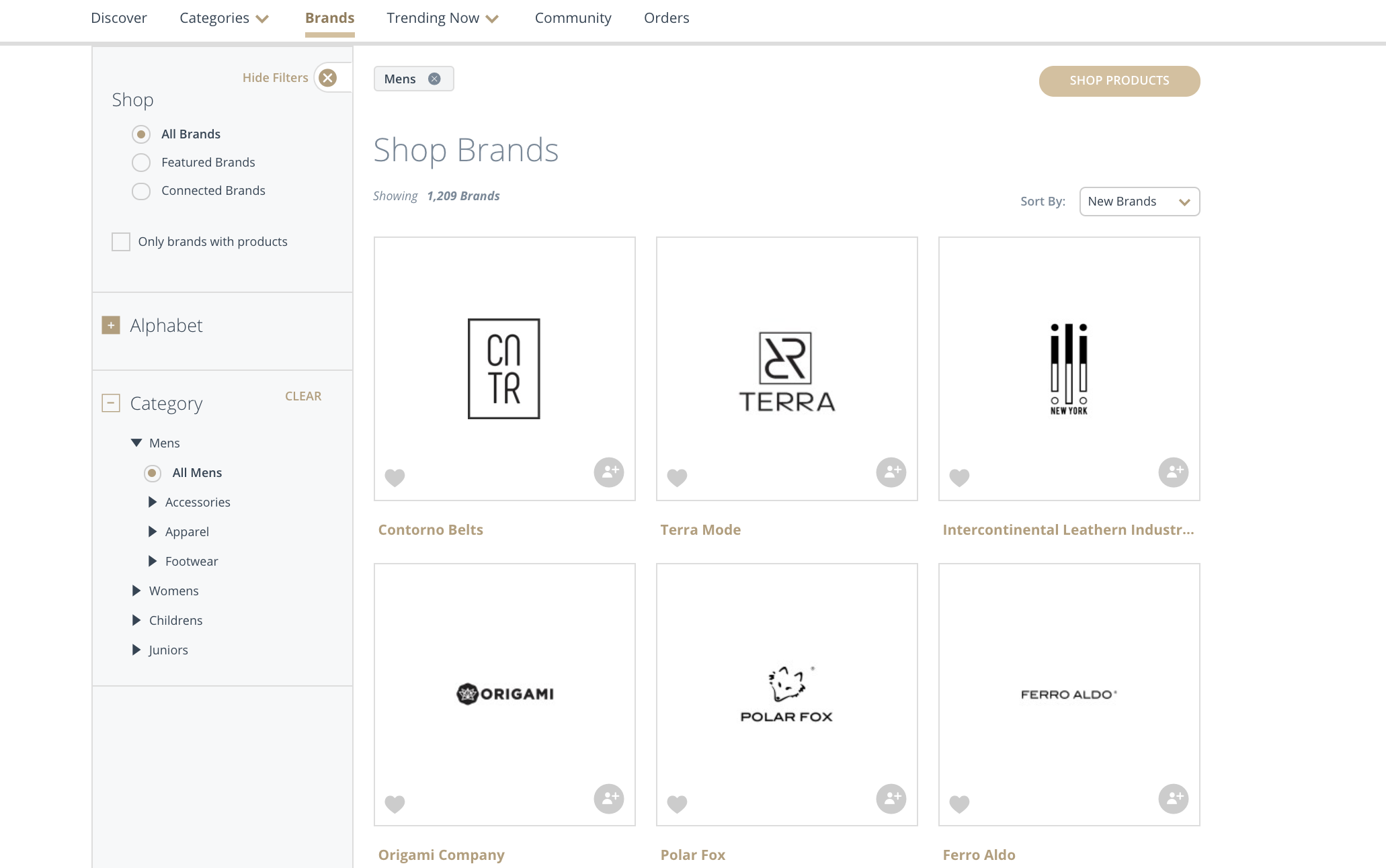 Filtering allows narrowing down the brands to have a focused search.
Using Search
You can also search for a specific brand. Keep in mind that if you search for something while not in the brand directory, you'll receive product search results first. Global search box has scope selectors to have a narrowed search.

Select Brands from the list and enter text. Suggestions will show up. Click on Search icon and all possible matches will display.