Click on the "My Account" menu on the right hand side, and select "Analytics" in the dropdown.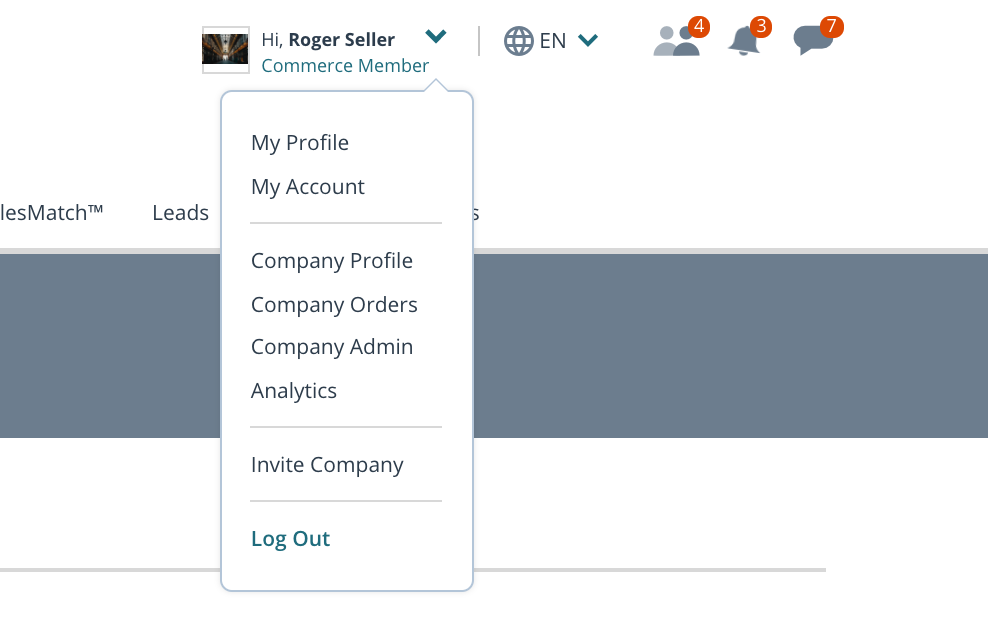 Dashboard
Sellers can view their Dashboard, when they first land on 'Analytics' screen. This screen displays a snapshot of profile views & identity of viewers.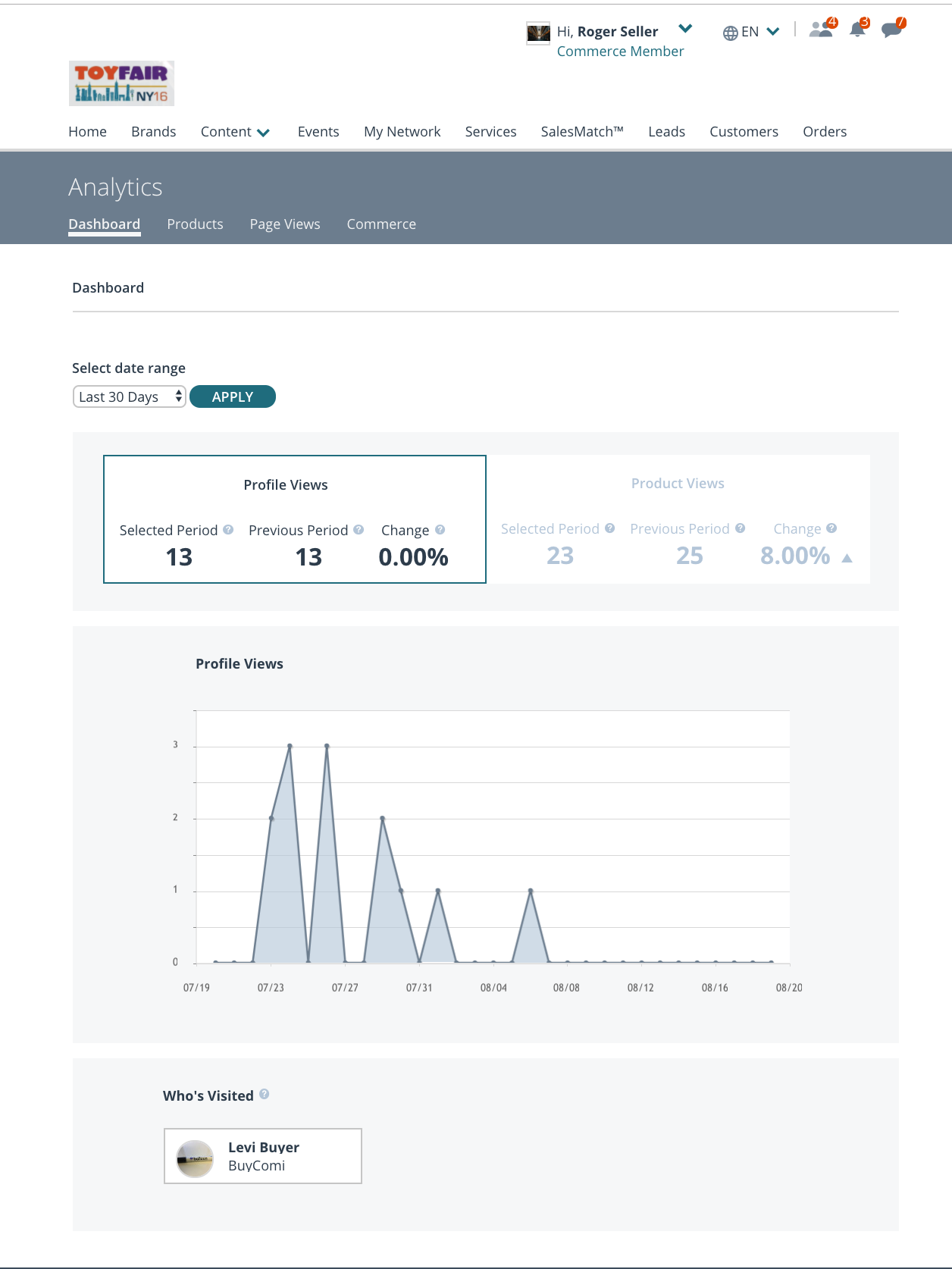 Products:
This screen provides the count of product views , a break down of views by individual products and the identity of the viewers.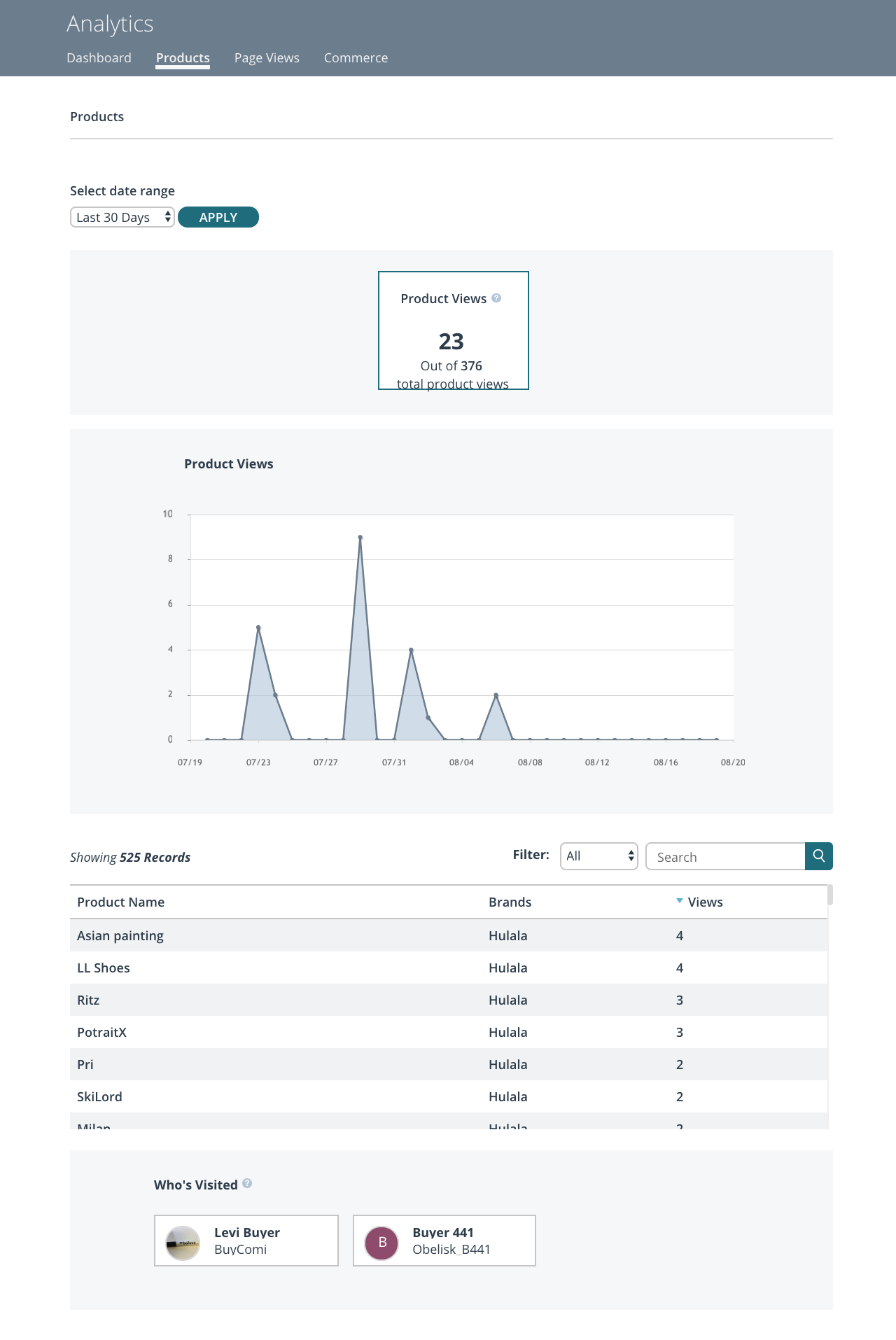 Page Views:
This screen provides a count of page views by profile & showroom & identity of viewers.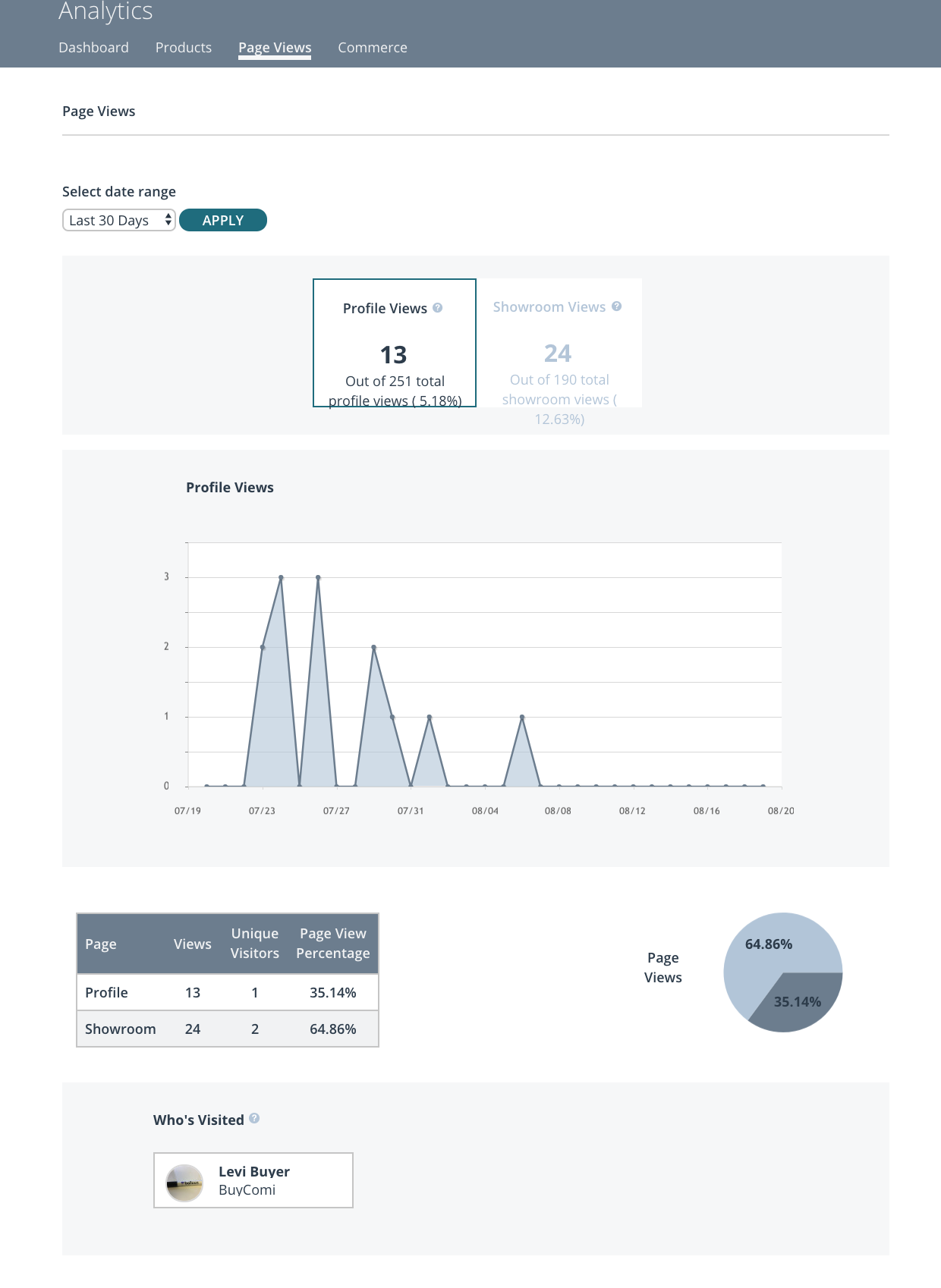 Commerce:
Commerce screen provides a break down of orders, open carts & amount in open carts. A tabular view of orders helps seller understand the new, deleted orders by date.