Go to Orders, and click openn the order which you want exported.
Select the "Export as PDF" option from the menu.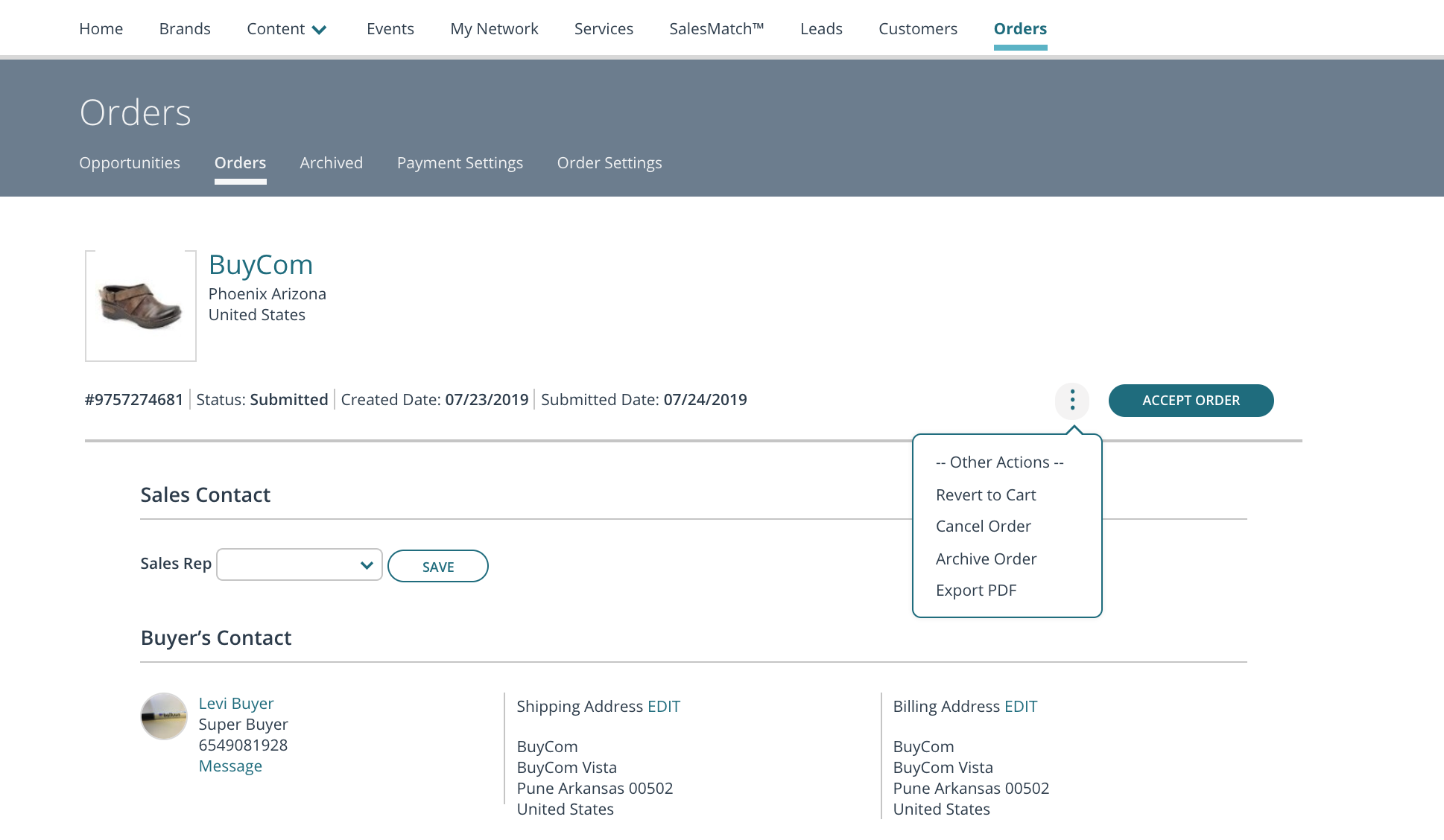 From Orders list, select one ore more orders and select 'Export as CSV' option from bulk actions list of options.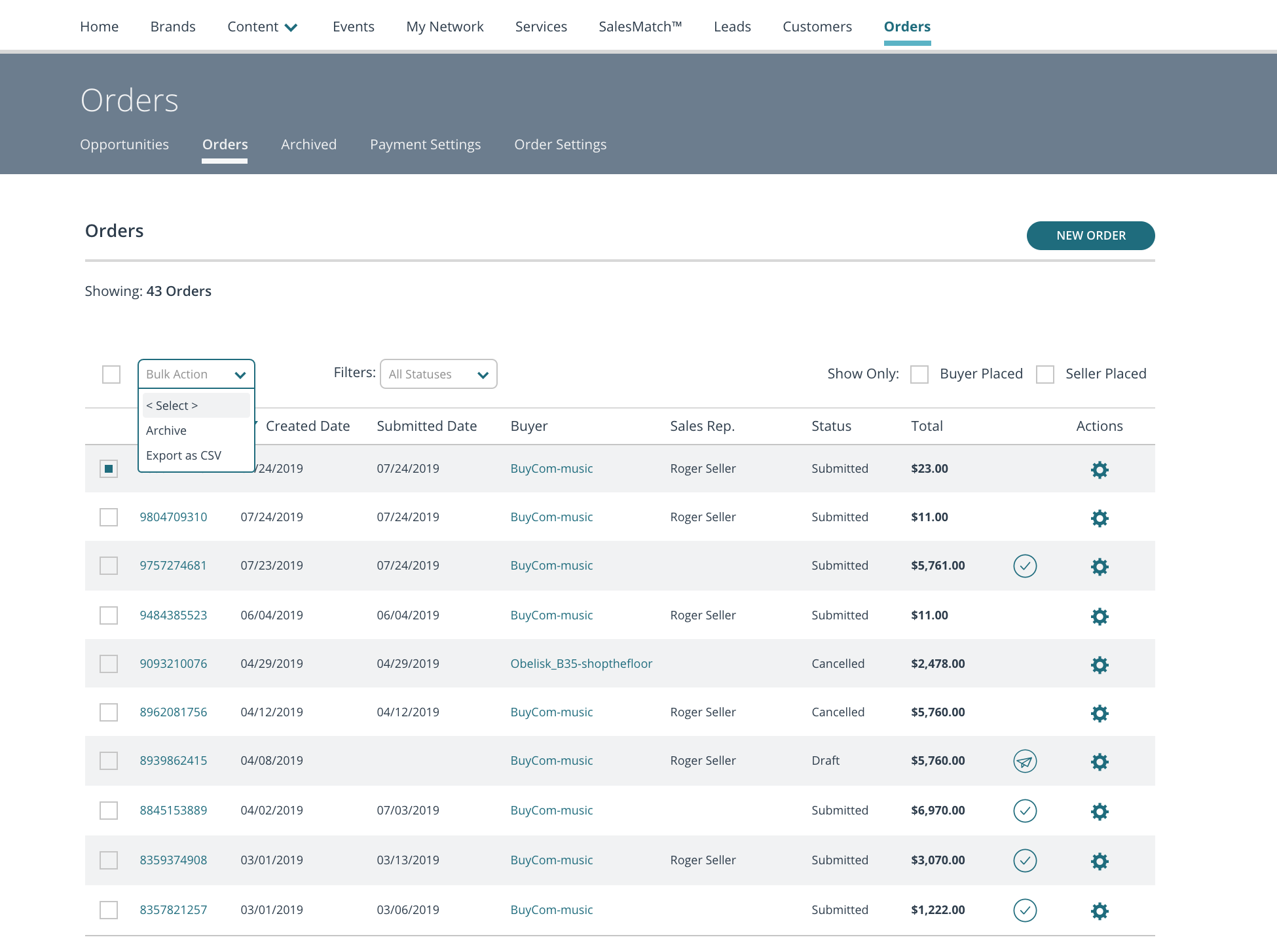 Select the 'Actions' menu of an individual order and pick 'Export PDF' option.