To delete a wishlist, access the wishlist via the "Favorites" tab, and click into the wishlist that you intend to delete.
Once the wishlist is opened, you see "Delete Wishlist" functionality on the right hand side.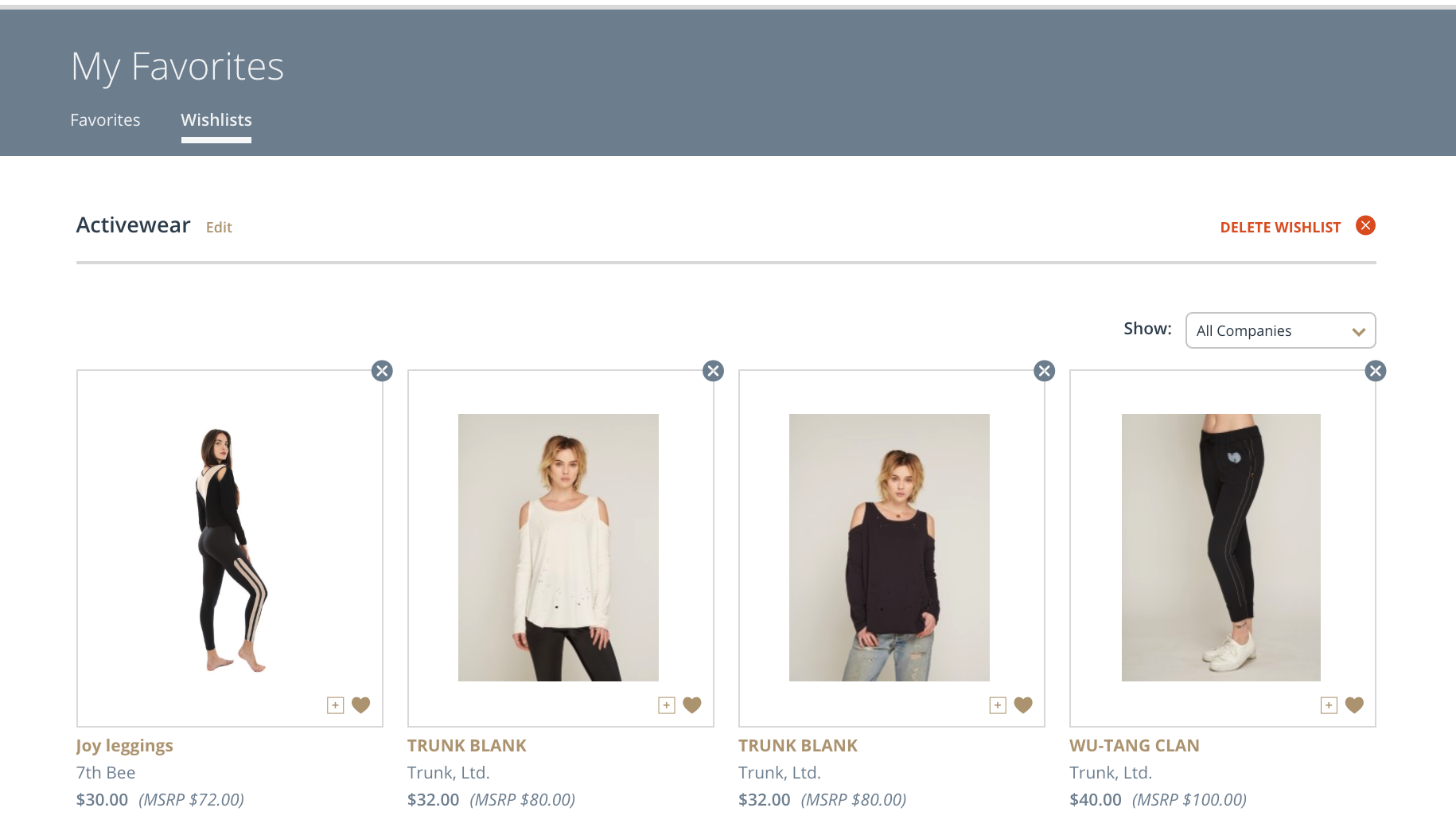 Clicking on the delete functionality, opens a confirmation pop-up for user to confirm.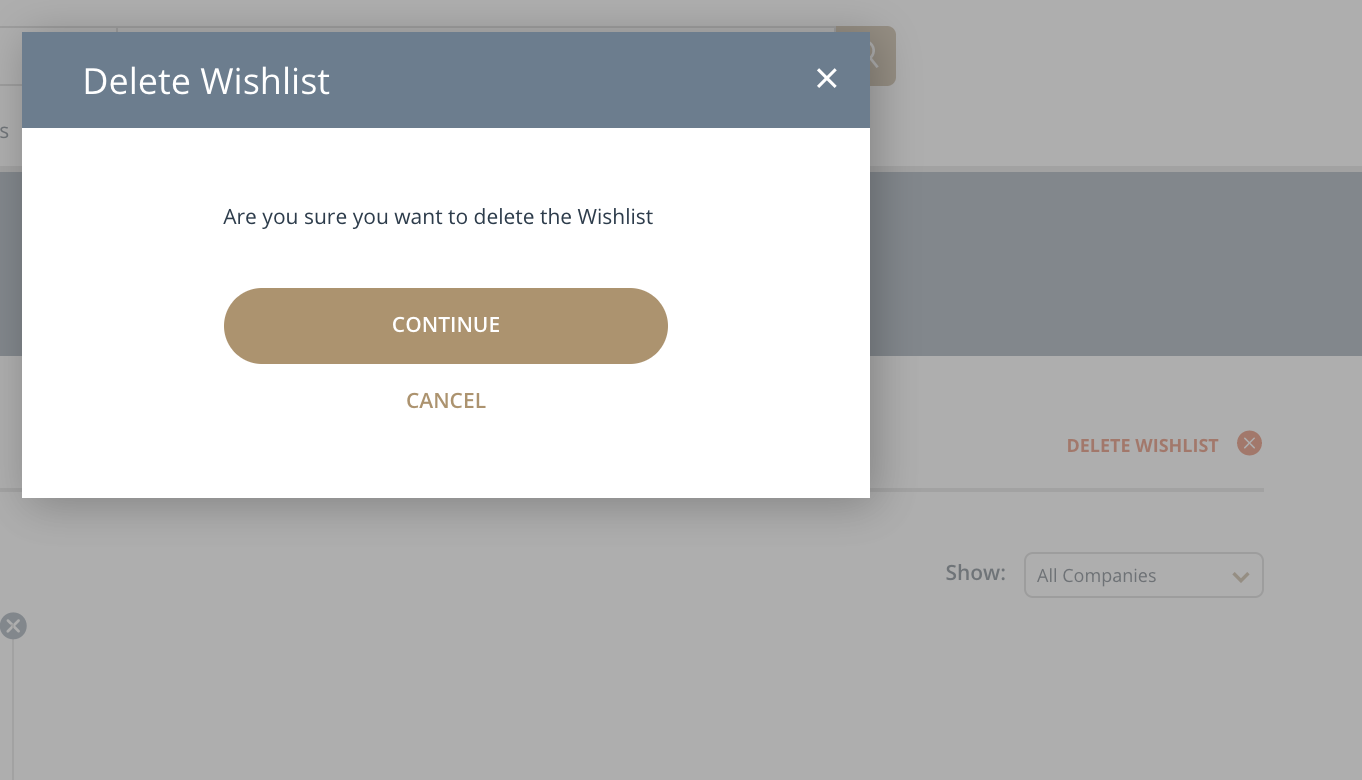 To change the name of a wishlist, click "Edit ".

Fill out the new name in the pop-up, and click save.