Sellers can place orders on behalf of a buyer. To do so, navigate to the "Orders" tab and click on "New Order".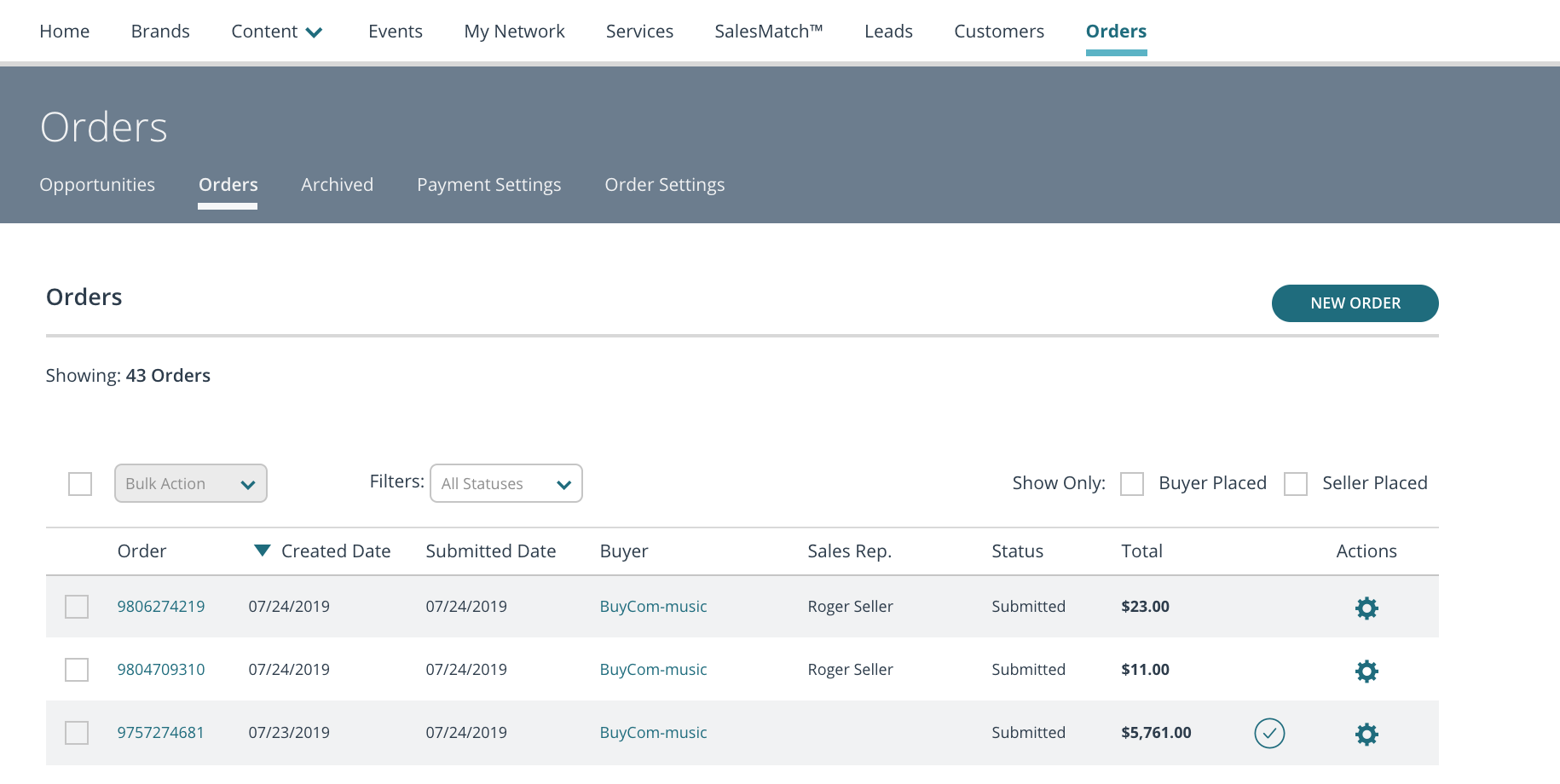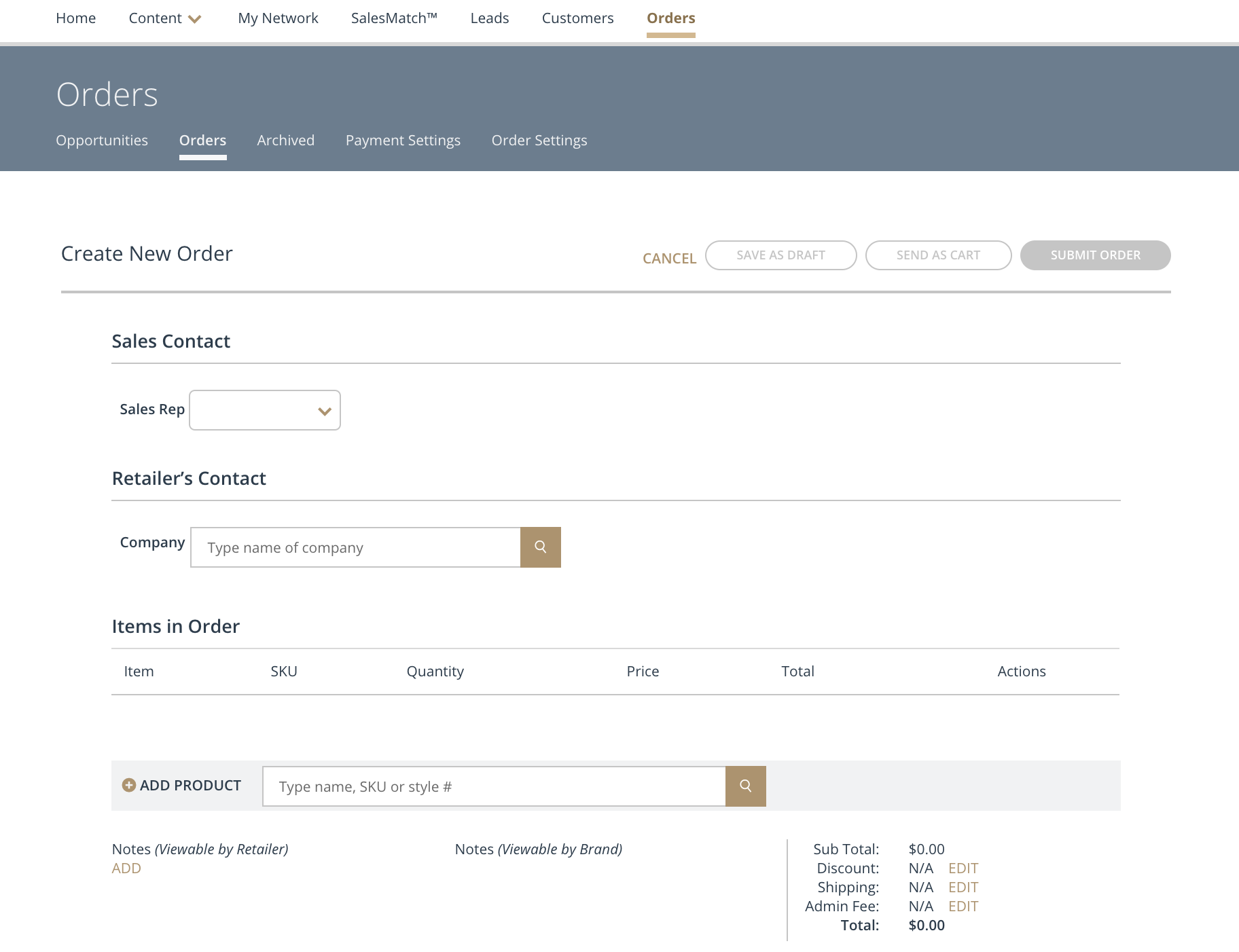 First, as a seller, you can select a Sales rep from your company who will be following up on this new order. Now from the 'Retailer's Contact' section, select the company by searching for the company or you can add a new company.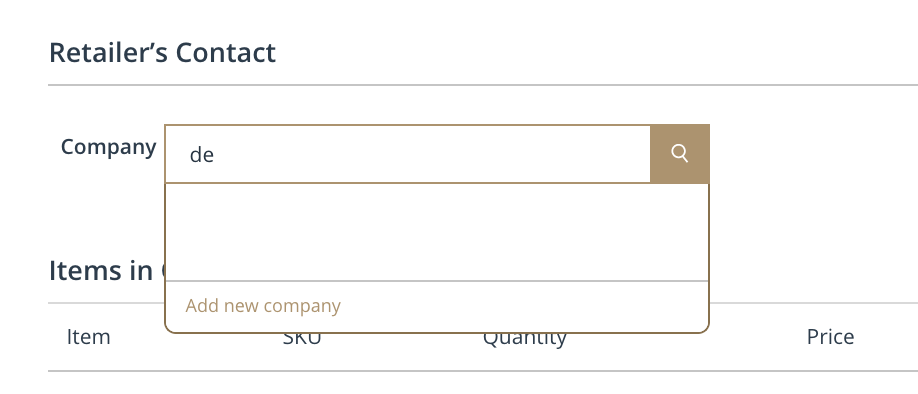 If your domain has set up additional info section, you can fill up the section and move on to the payments section (If domain has set it up). Here selection of payment method & term can be selected.

Items in Order:

Here products can be searched and added. Once seller is satisfied with all the selections and info, he can submit the order and it will trigger an email notification to the buyer so that buyer is aware of the seller placed order.