To organize and to keep track of products that you may be interested in, you can create a wishlist.
There are a couple of different ways you can create a wishlist. First, go to the "Favorites" tab and click on "Wishlists".

Once you land on Favorites page, click on 'Wishlists' tab. Existing wishlist(s) will be displayed here along with 'New Wishlist" icon to add new wishlist.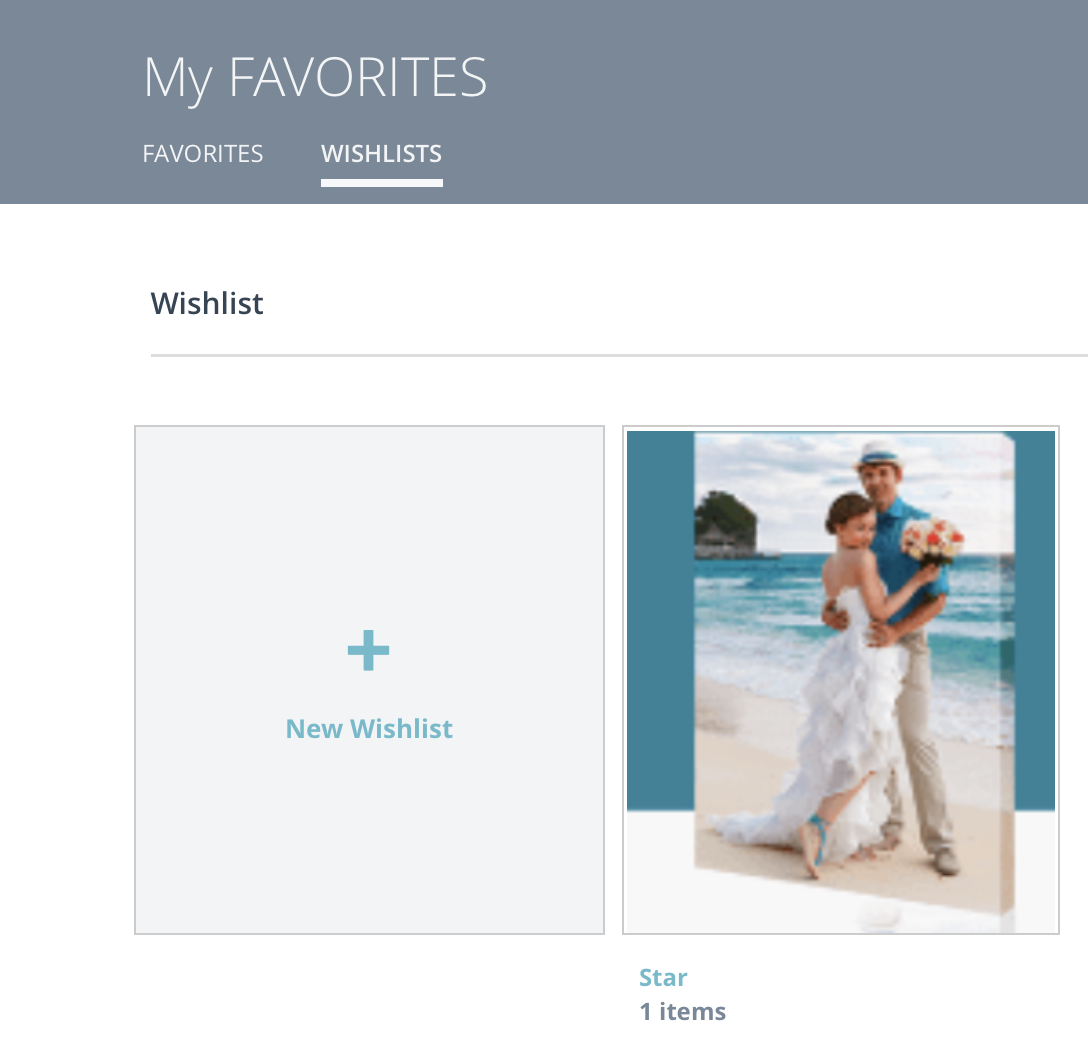 From here, click "New Wishlist" or the icon in the middle of the first rectangle. This opens a pop-up with the name field.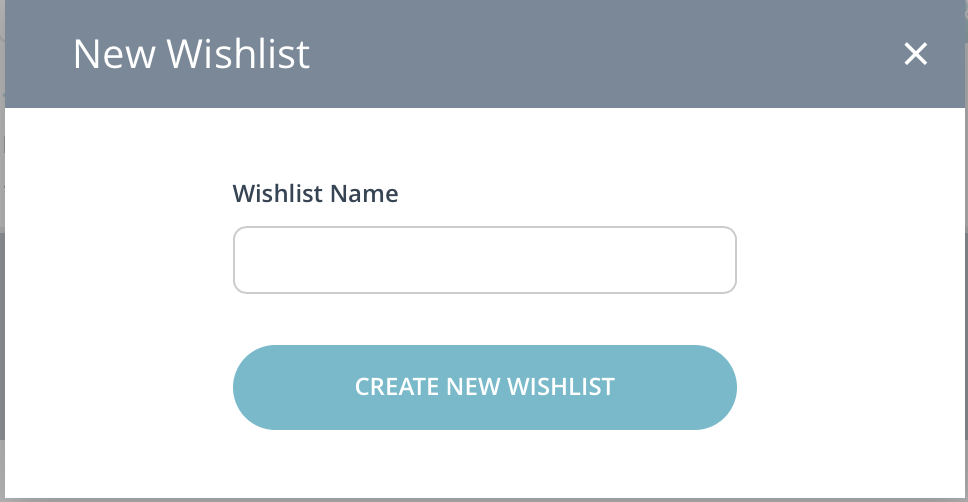 Enter the name in the text field and hit 'Create new wishlist' button. Once the wishlist is created you can click the wishlist icon and add product to existing or a new wishlist by clicking on CONTINUE SHOPPING button.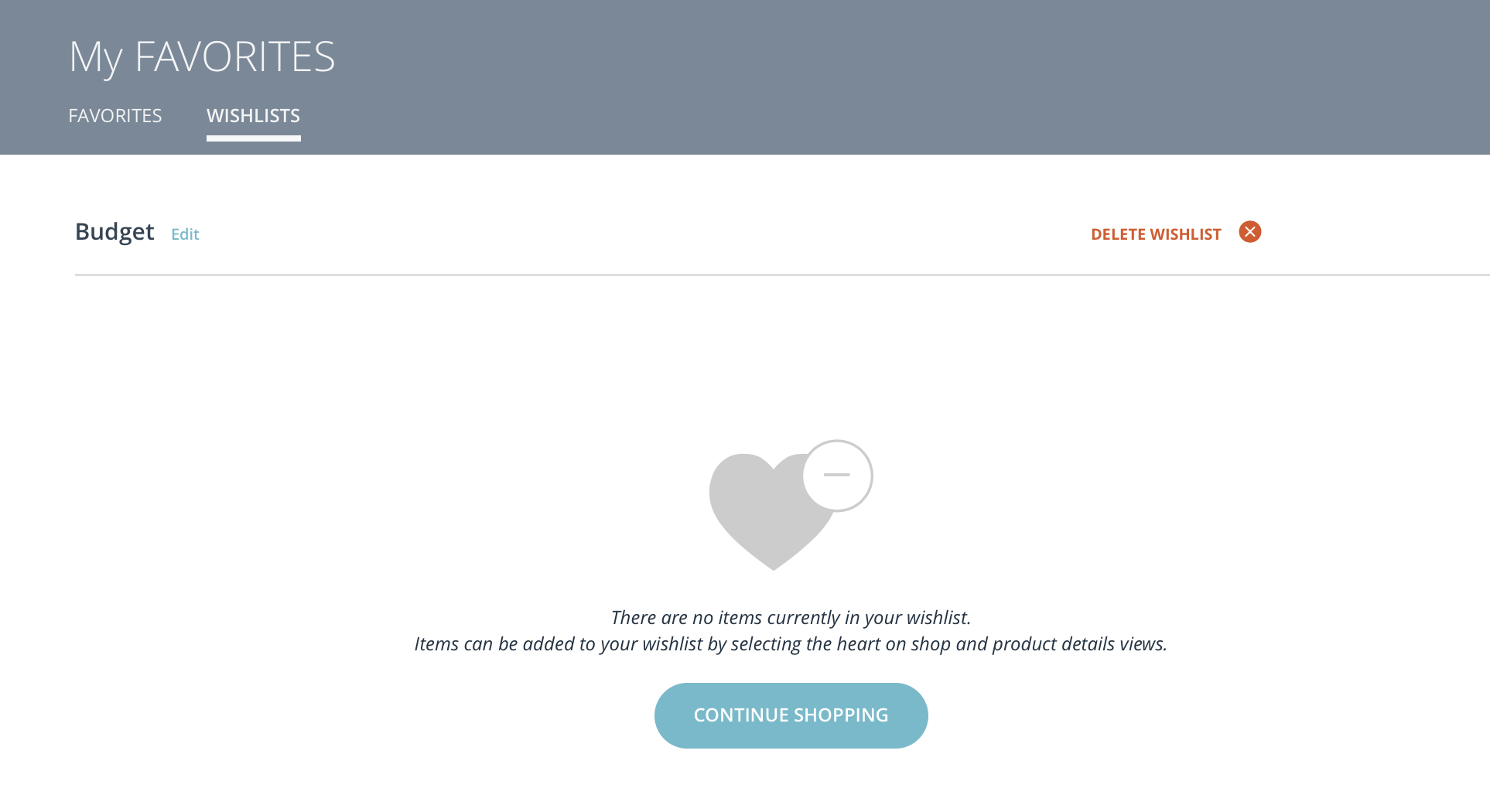 To delete the wishlist click the related link.
Remember that the same product can always be added to multiple wishlists.
You can also delete a wishlist and all the products in the list will then be disassociated from that wishlist.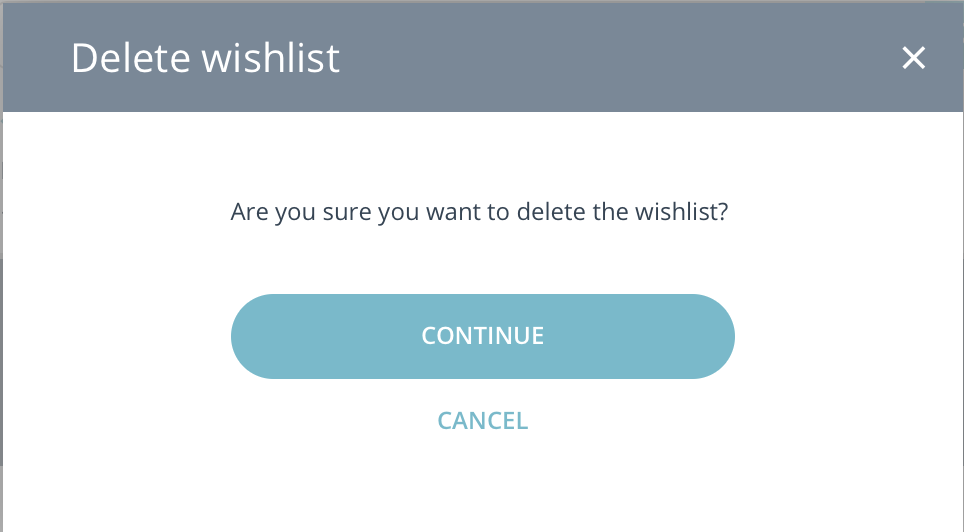 From the product page, clicking on the add to wishlist icon + icon, you can proceed to move the product to any of the existing or new wishlist.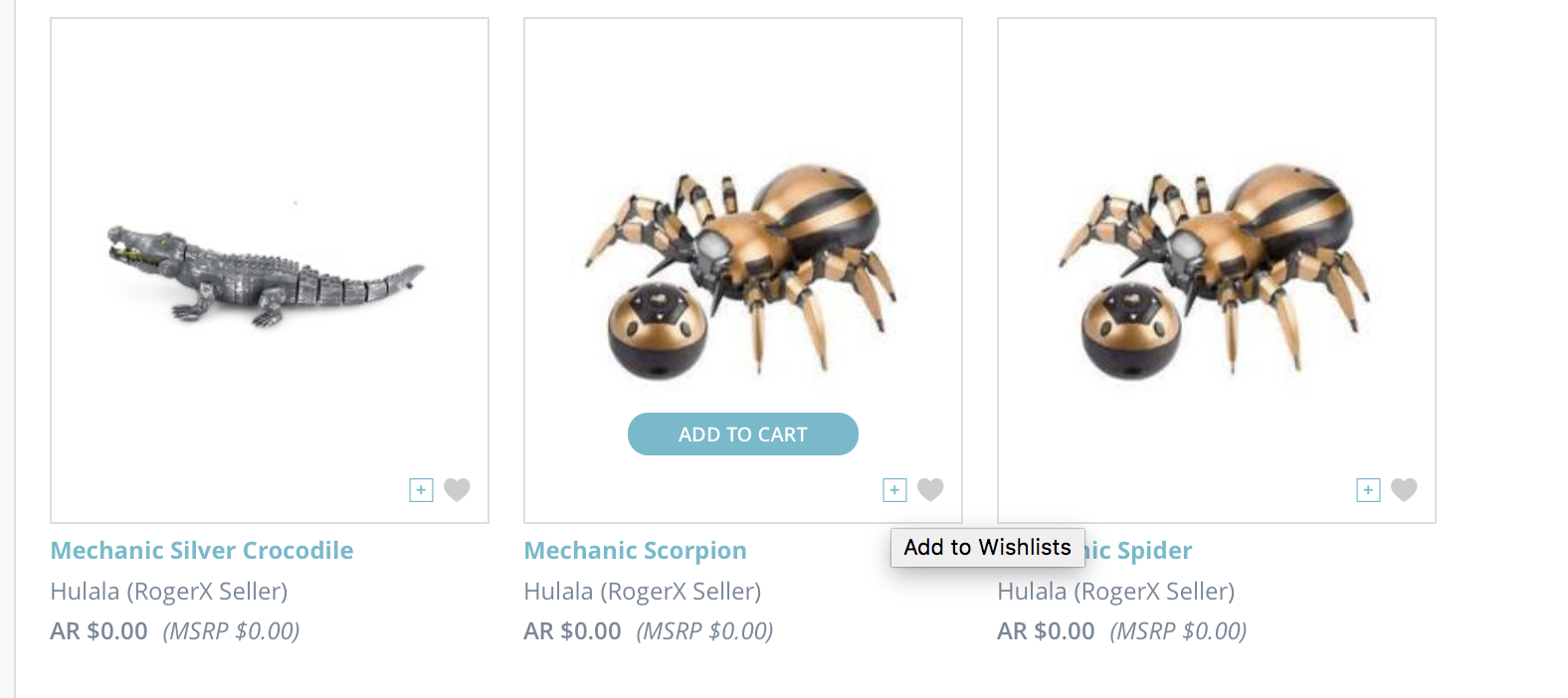 Once you click on + icon, pop-up appears to let you add to existing or new wishlist.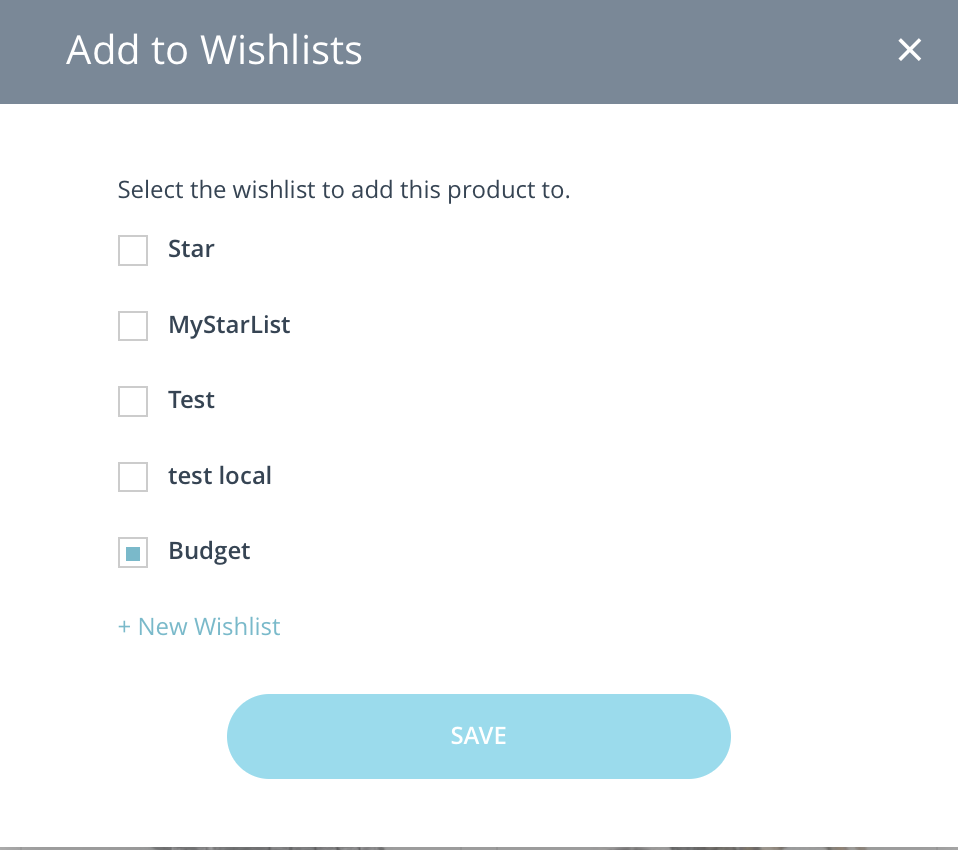 You can add the product to one or more wishlist. Click Save to save the change.