To organize and to keep track of products that you may be interested in, you can create a wishlist.
There are a couple of different ways you can create a wishlist. First, go to the "Favorites" tab and click on "Wishlists".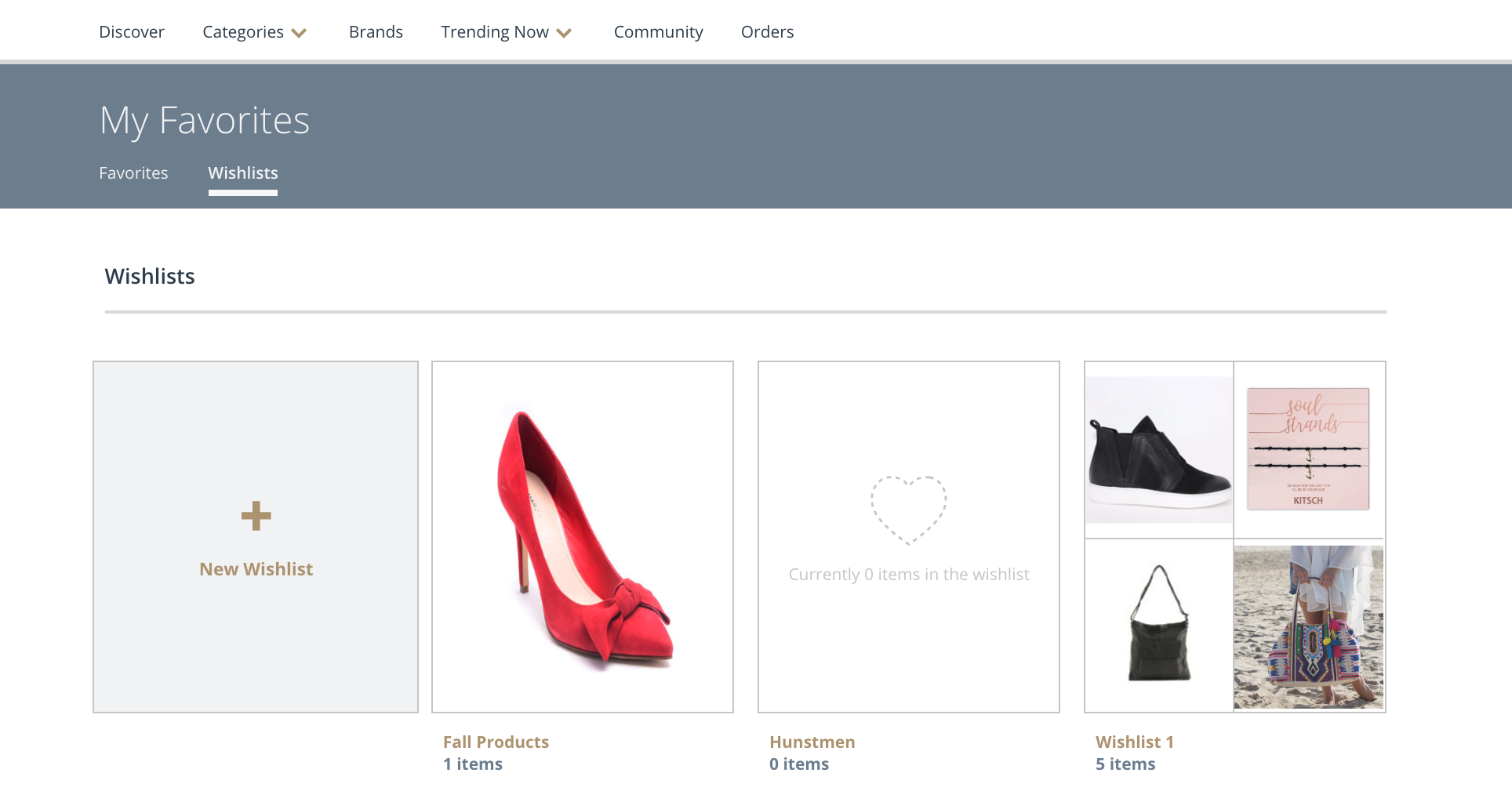 From here, click "New Wishlist" or the icon in the middle of the first rectangle. This opens a pop-up.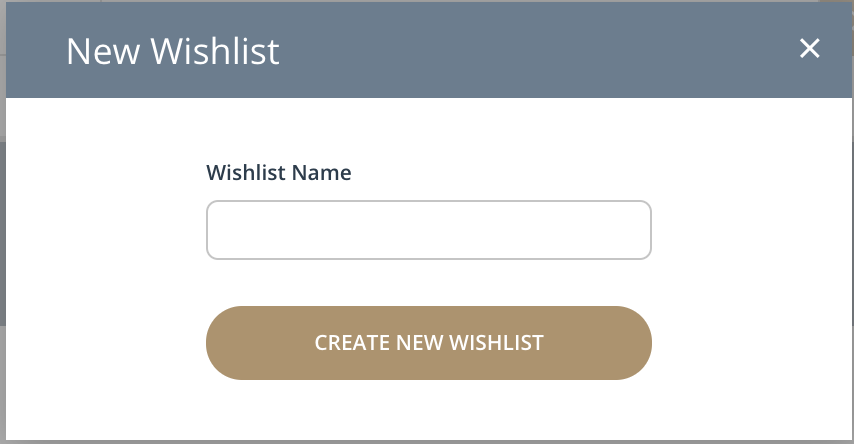 Enter the name in the text field and hit 'Create new wishlist' button. Once the wishlist is created you can click the wishlist icon and add product to existing or a new wishlist.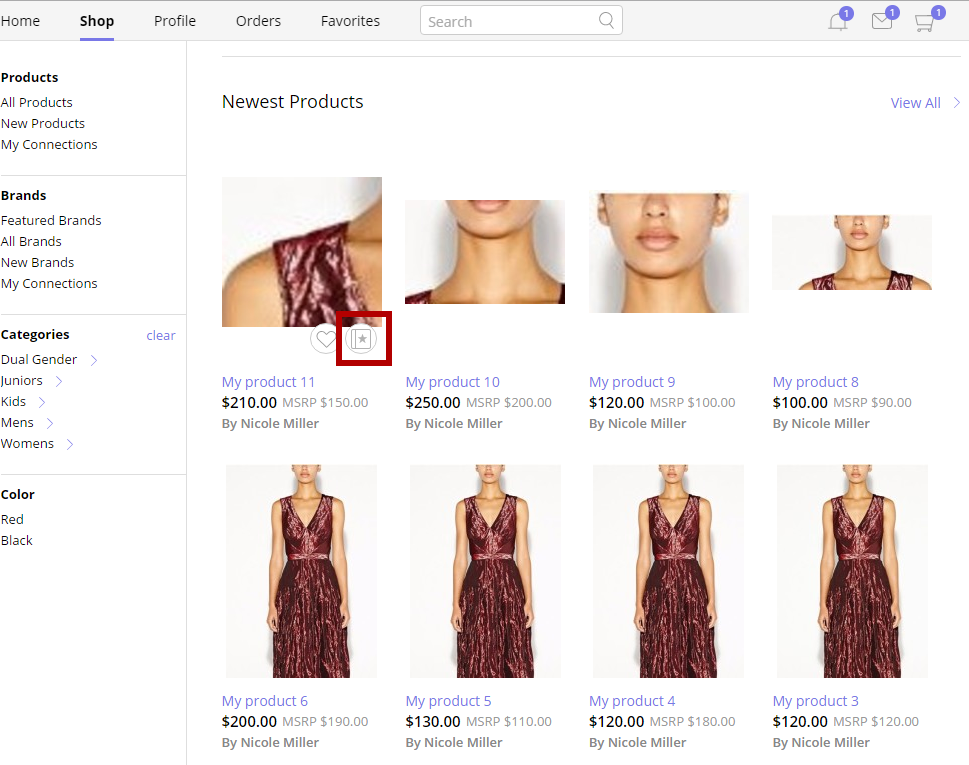 Remember, a product can always be added to multiple wishlists.
You can add multiple products from many different sellers into the same wishlist.
You can also delete a wishlist and all the products in the list will then be disassociated from that wishlist.