Click on the 'My Network' tab and that opens the page with 'My Connections' view.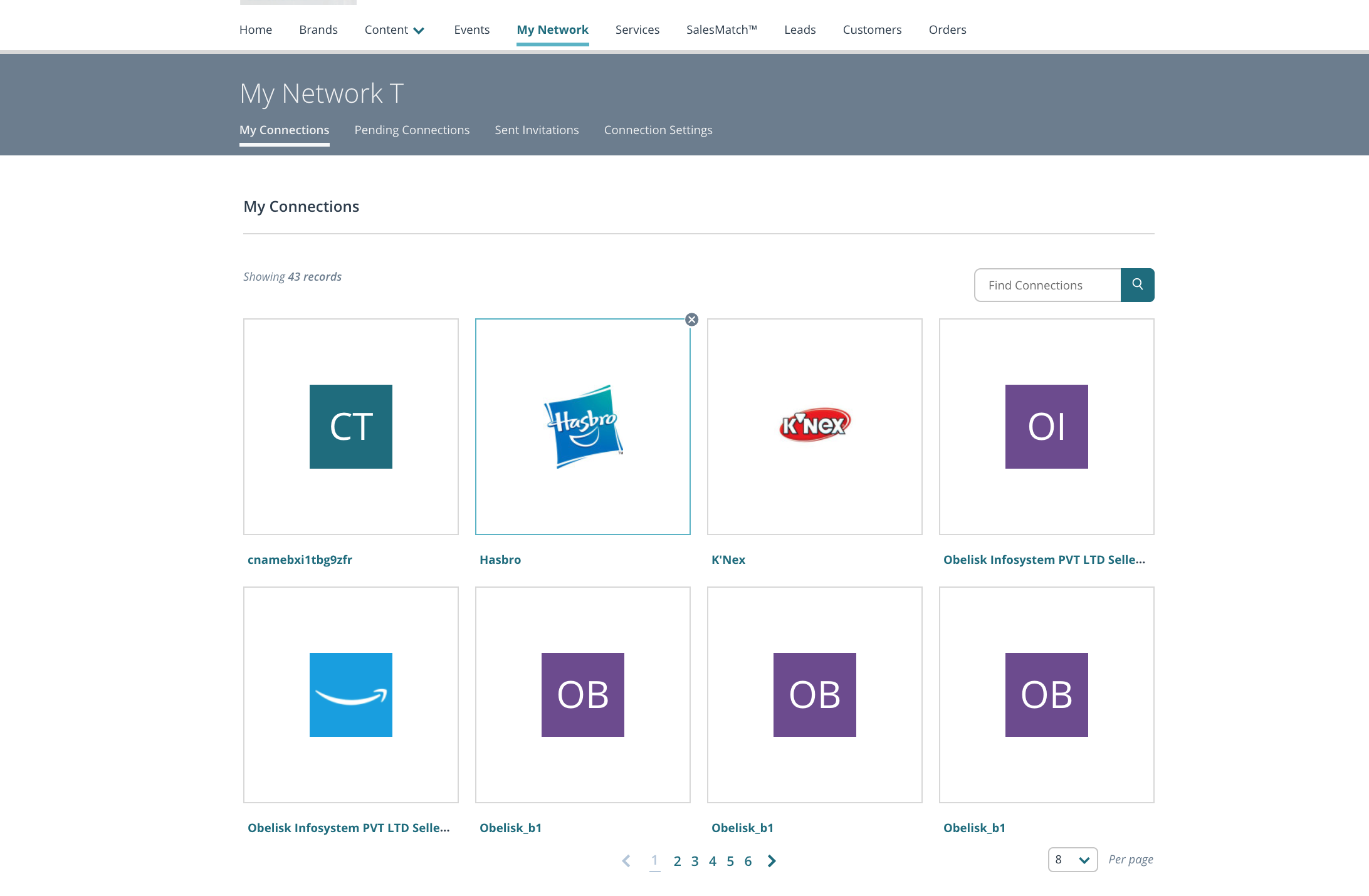 Move the cursor over the top of the connection, you want to delete. Click delete icon on the top right hand side corresponding to the connection you would like to remove. Select "Continue" to delete the connection.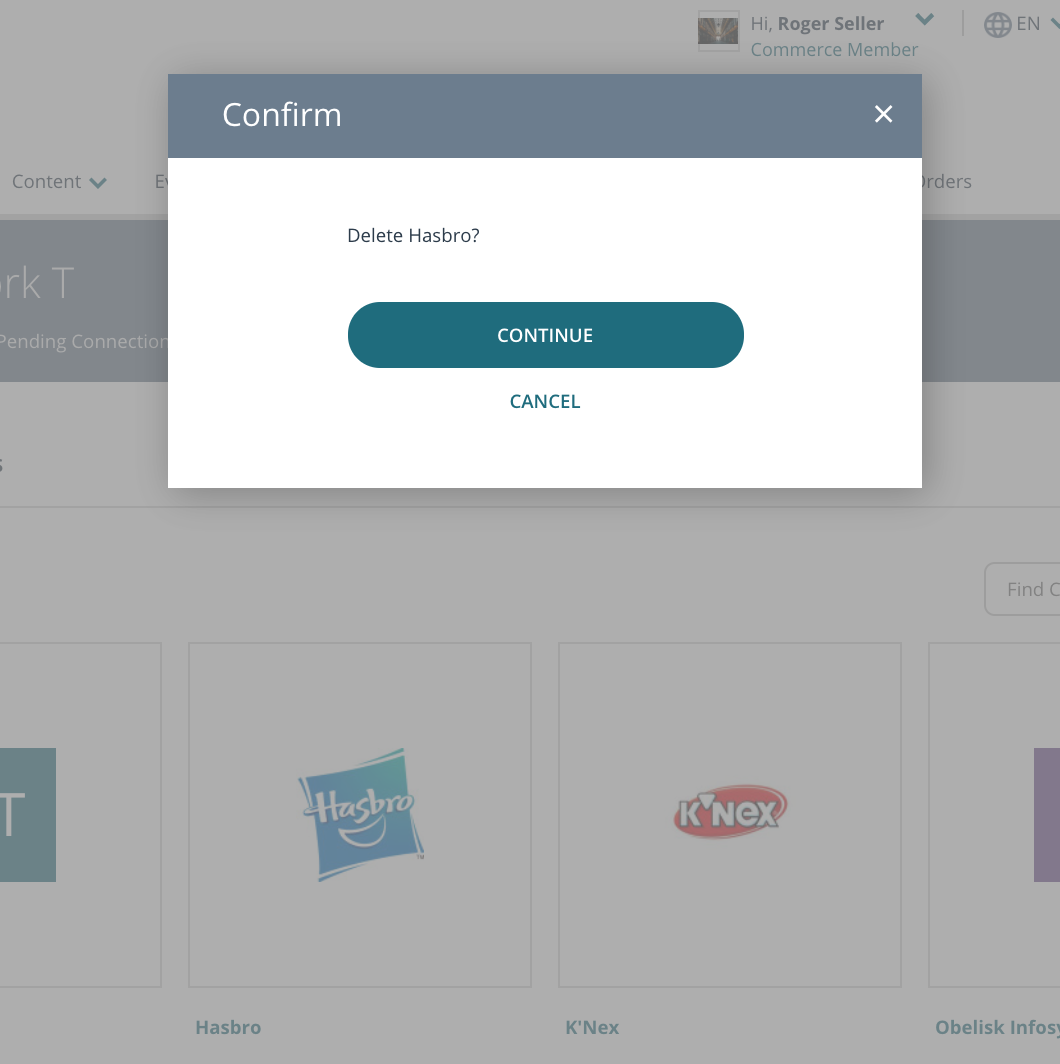 By clicking 'Continue' button the connection will be removed.