To tag a company or user on the social feed, all you need to do is launch "Share a Post"

Type "@" followed by the company or user you want to tag. A drop down will also appear where you can select who you want to tag in your post.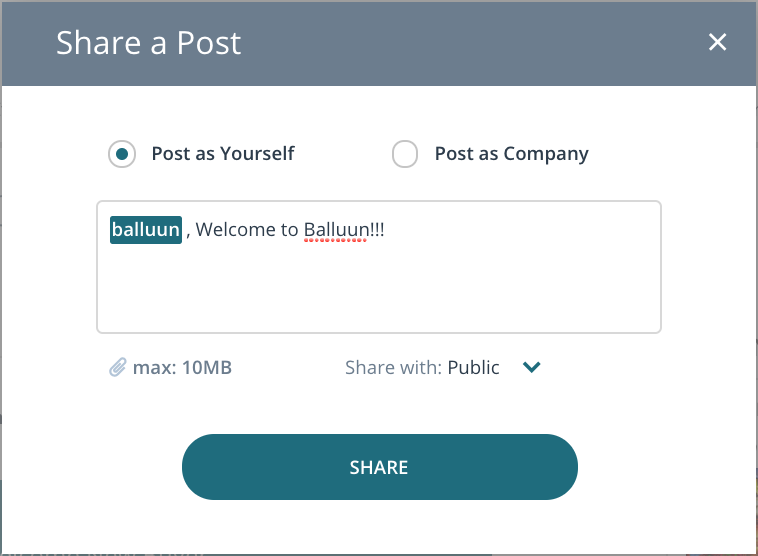 Next, you have the option to set your audience.
Public: Viewable by all
Connections: Viewable by only your connections
Community: Viewable by all members of the domain
Click "Share" to share your post. The company's users will receive a notification that you've tagged them in a post.