From the "Showroom" tab, click on "Collections" , and then click on 'Actions' menu icon on the row of the collection you want to delete. This will open the options list and select 'Delete collection' option.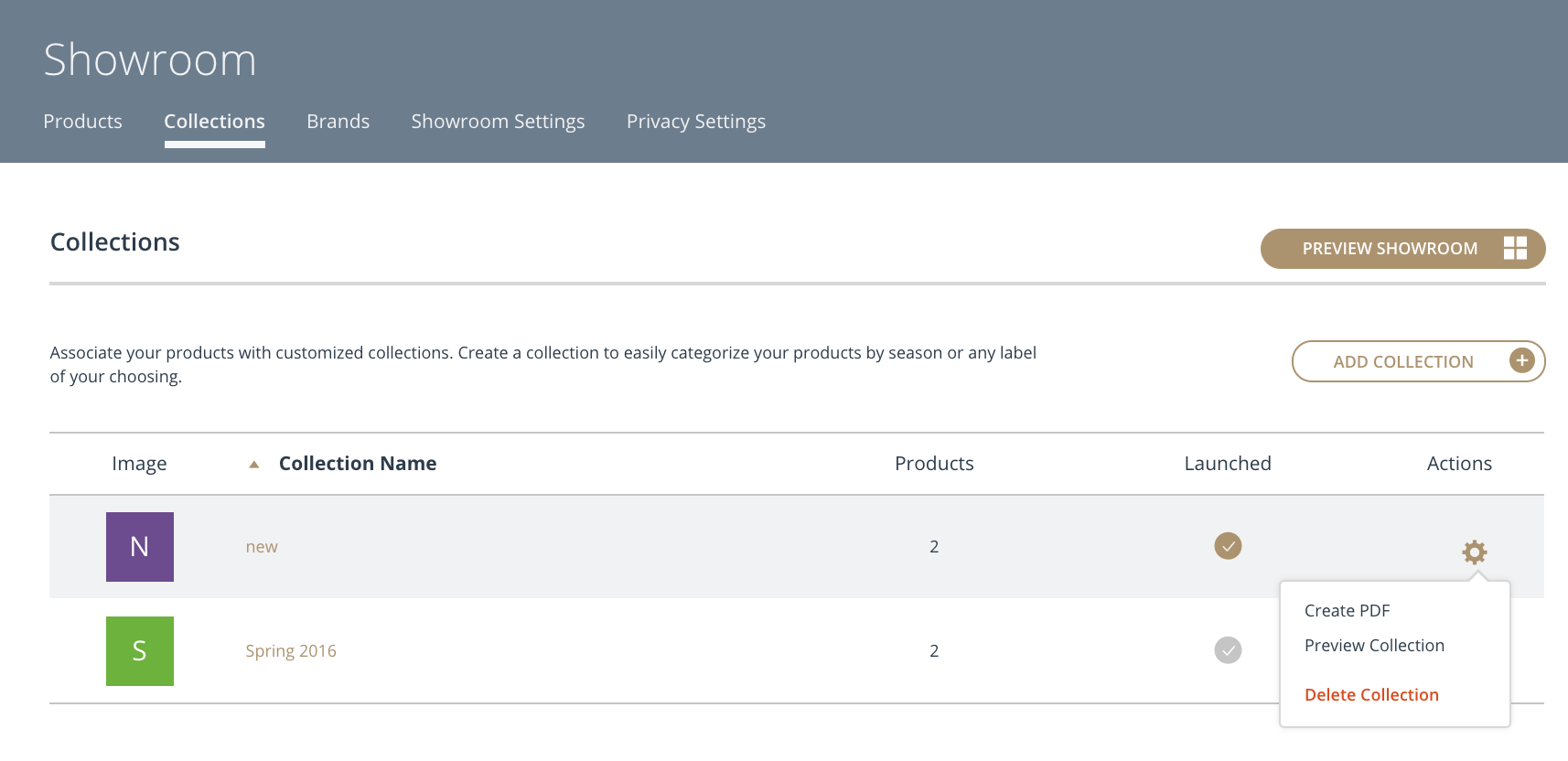 Selecting 'Delete Collection' will launch a confirmation pop-up.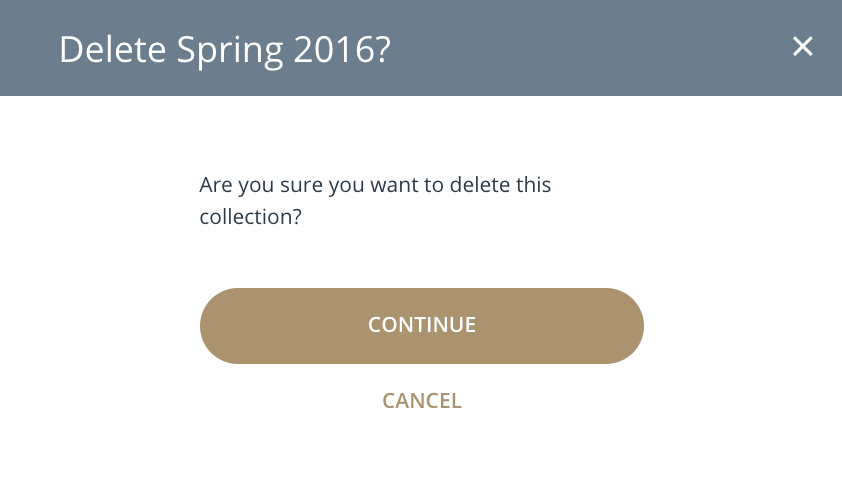 Clicking 'Continue' button will delete the collection. Cancel will exit the pop-up.