Click on 'My Network' tab.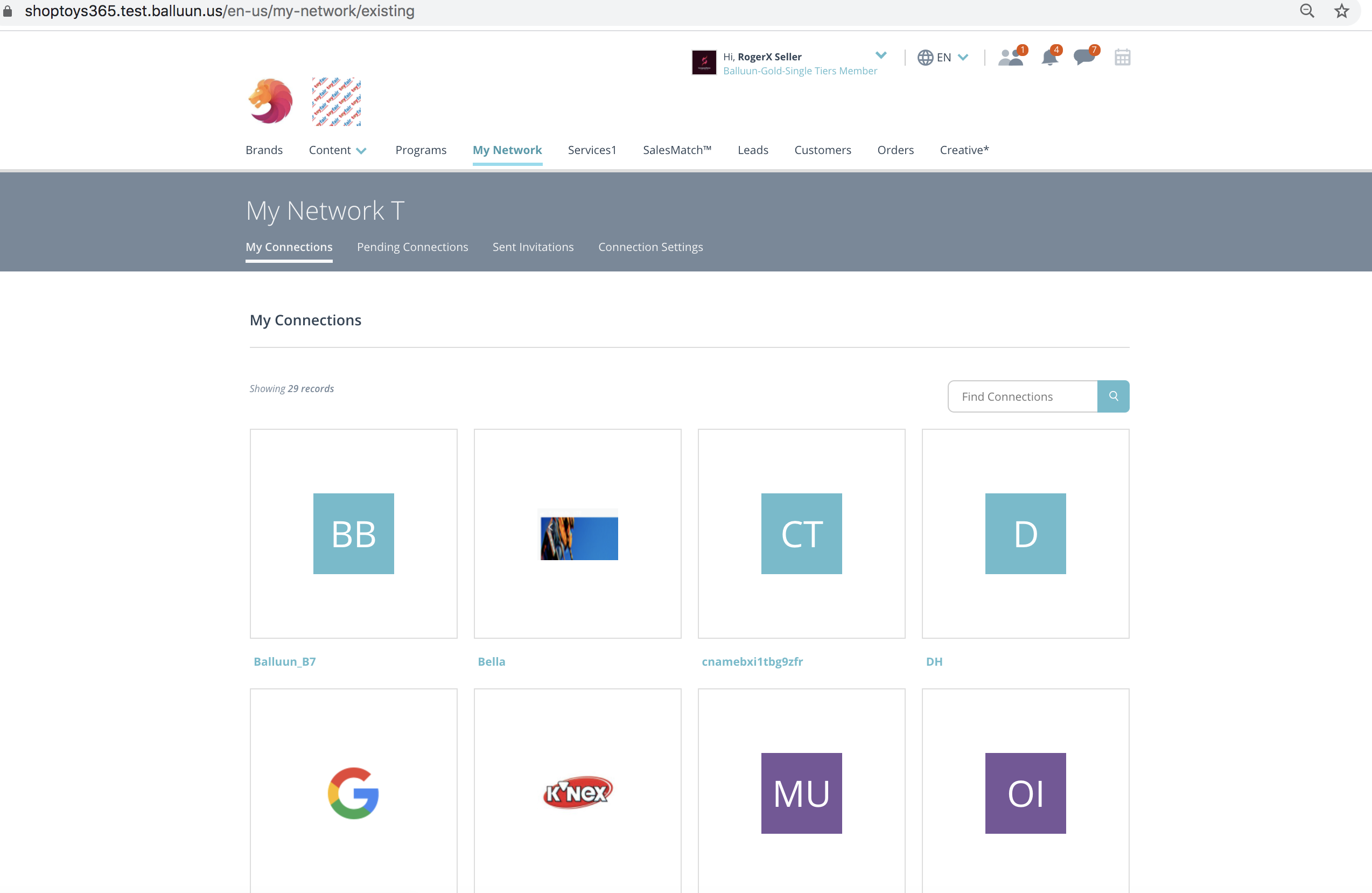 This action launches a screen which displays a list of all your connections with 'My Connections' tab in selected state.
All pending connections can be viewed at My Network > Pending Connections: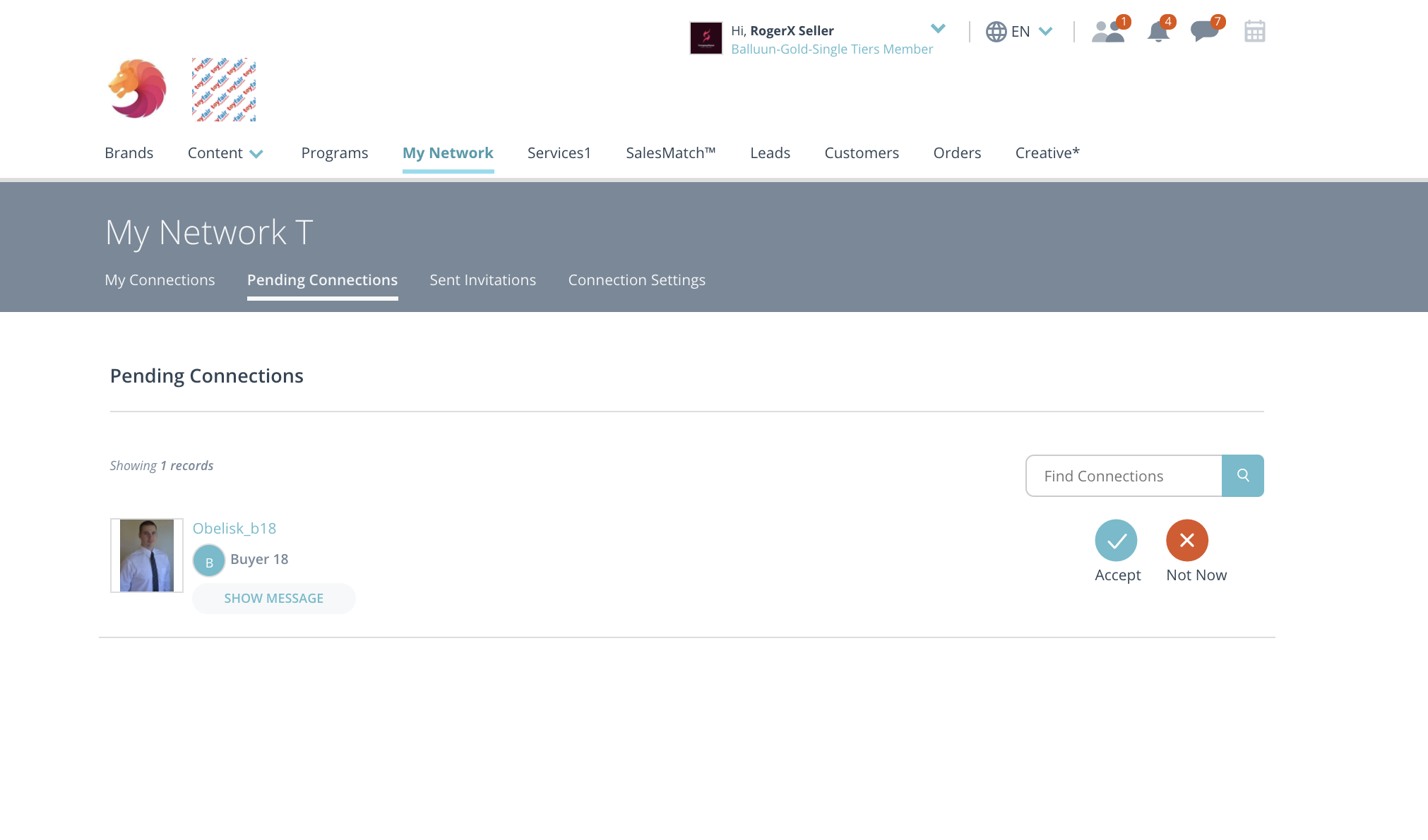 If you have sent connection requests, they can be viewed at My Network > Sent invitations: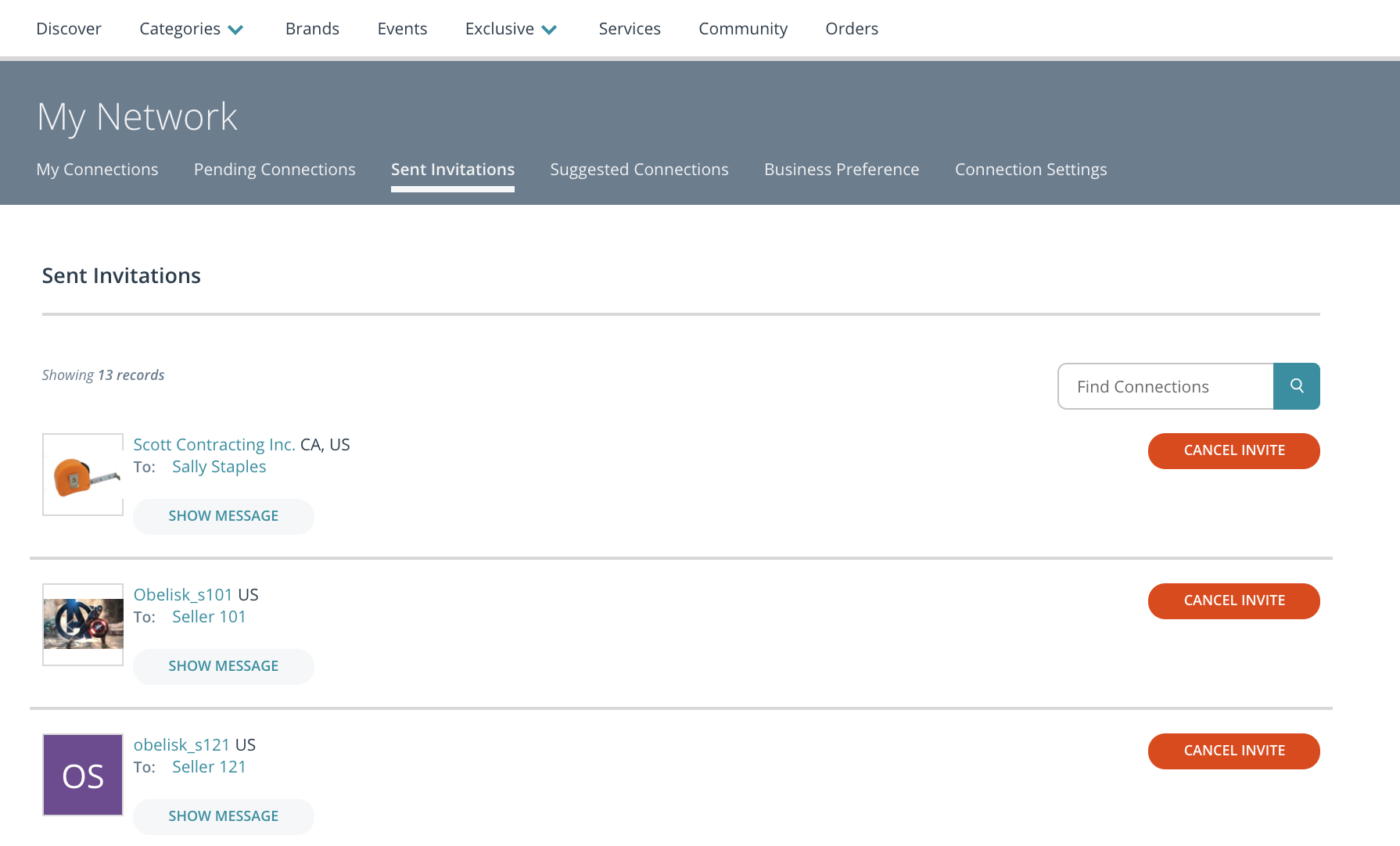 Connection Settings

Connection settings page will display a checkbox for 'Automatically accept connection request'. By default, this checkbox will be unchecked. User can select this checkbox and save to automatically accept all inbound connection requests.