To post on the social feed, all you need to do is click the text box that says, "Share an Update" and type in your desired text.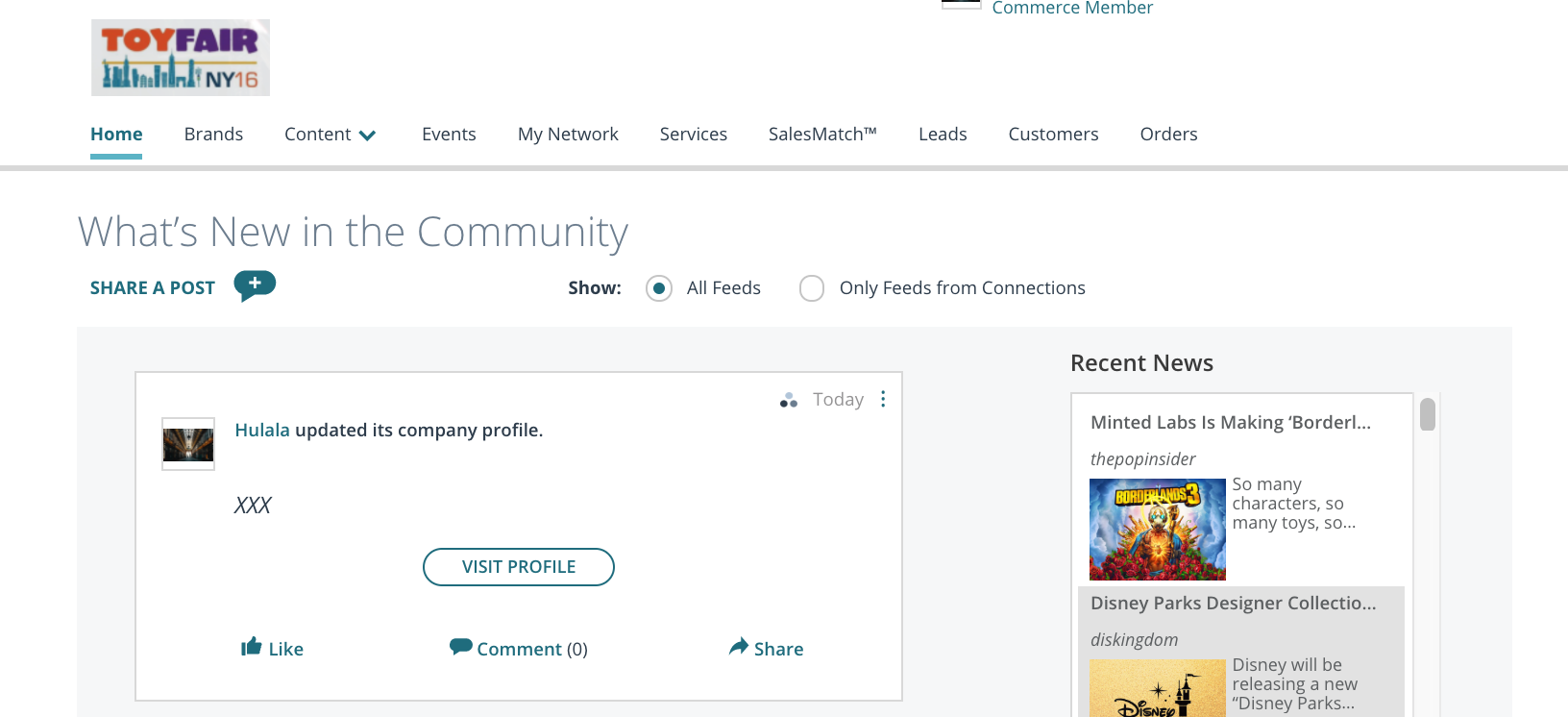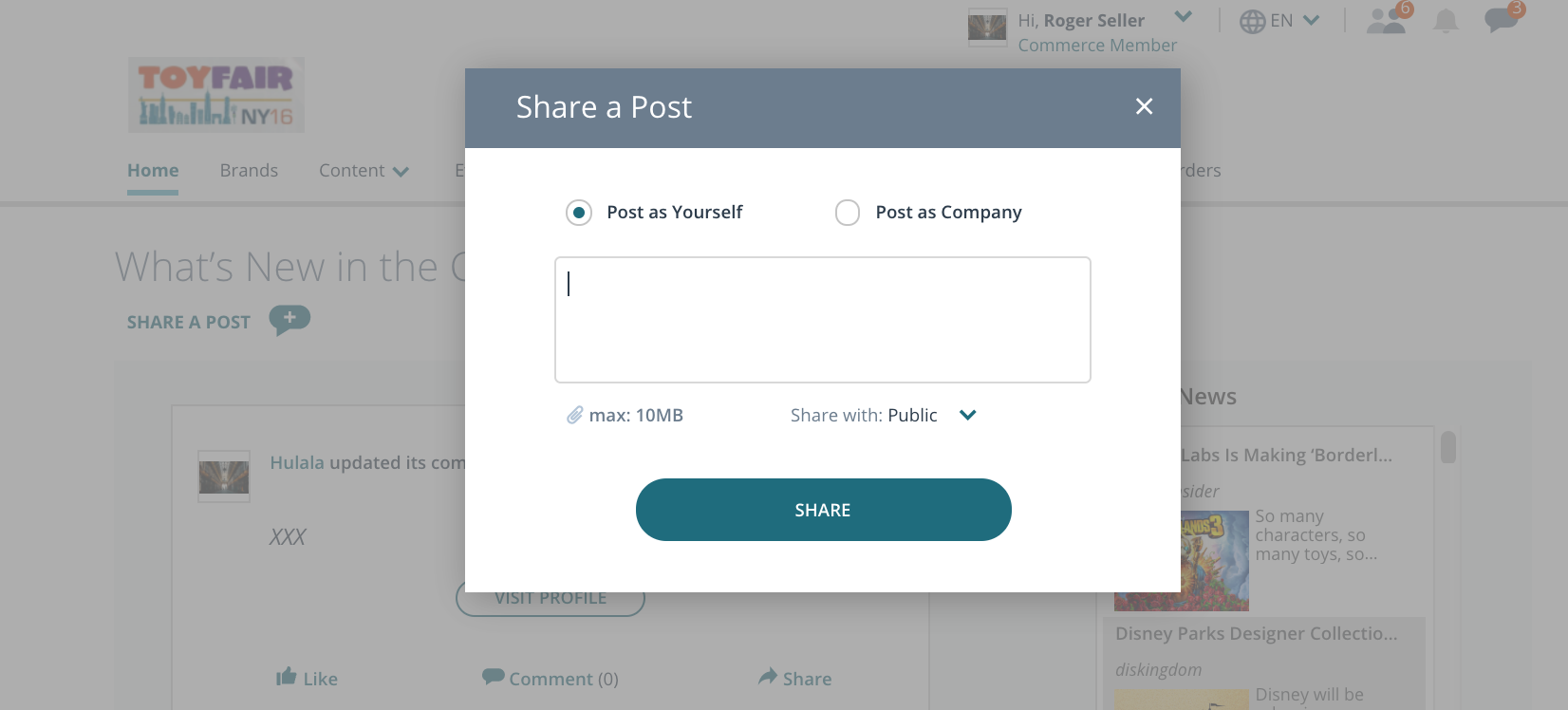 If you choose to do so, you can attach a file by clicking on the paperclip icon:

Next, you have the option to set your audience.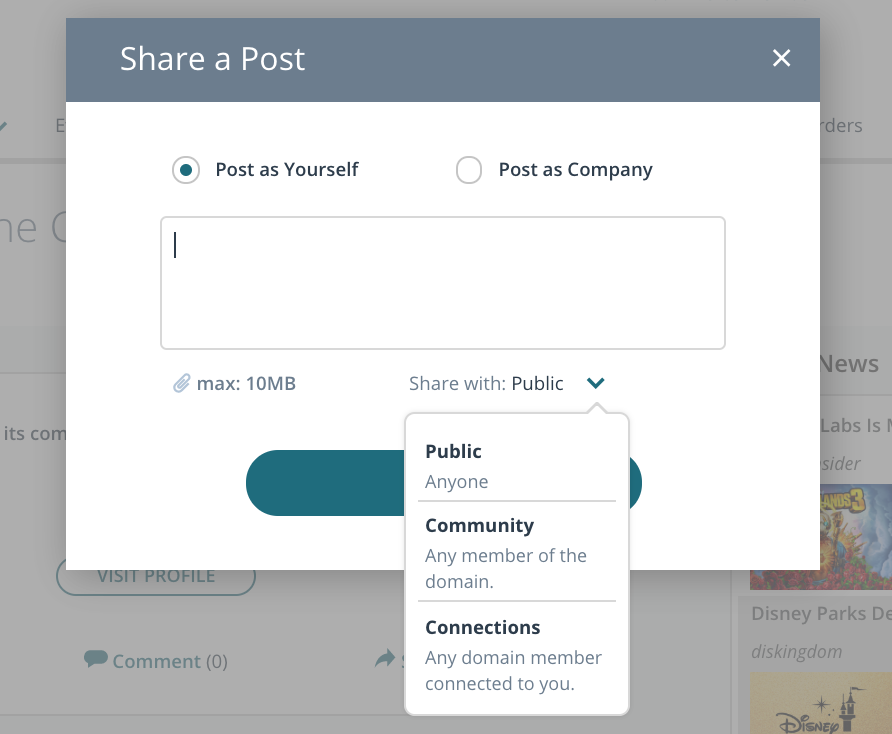 Click "Share" to share your post.