Sellers can delete single or multiple products in their showroom.
To delete a single product, click on the action icon of the product and select 'Delete Product' from the list of options.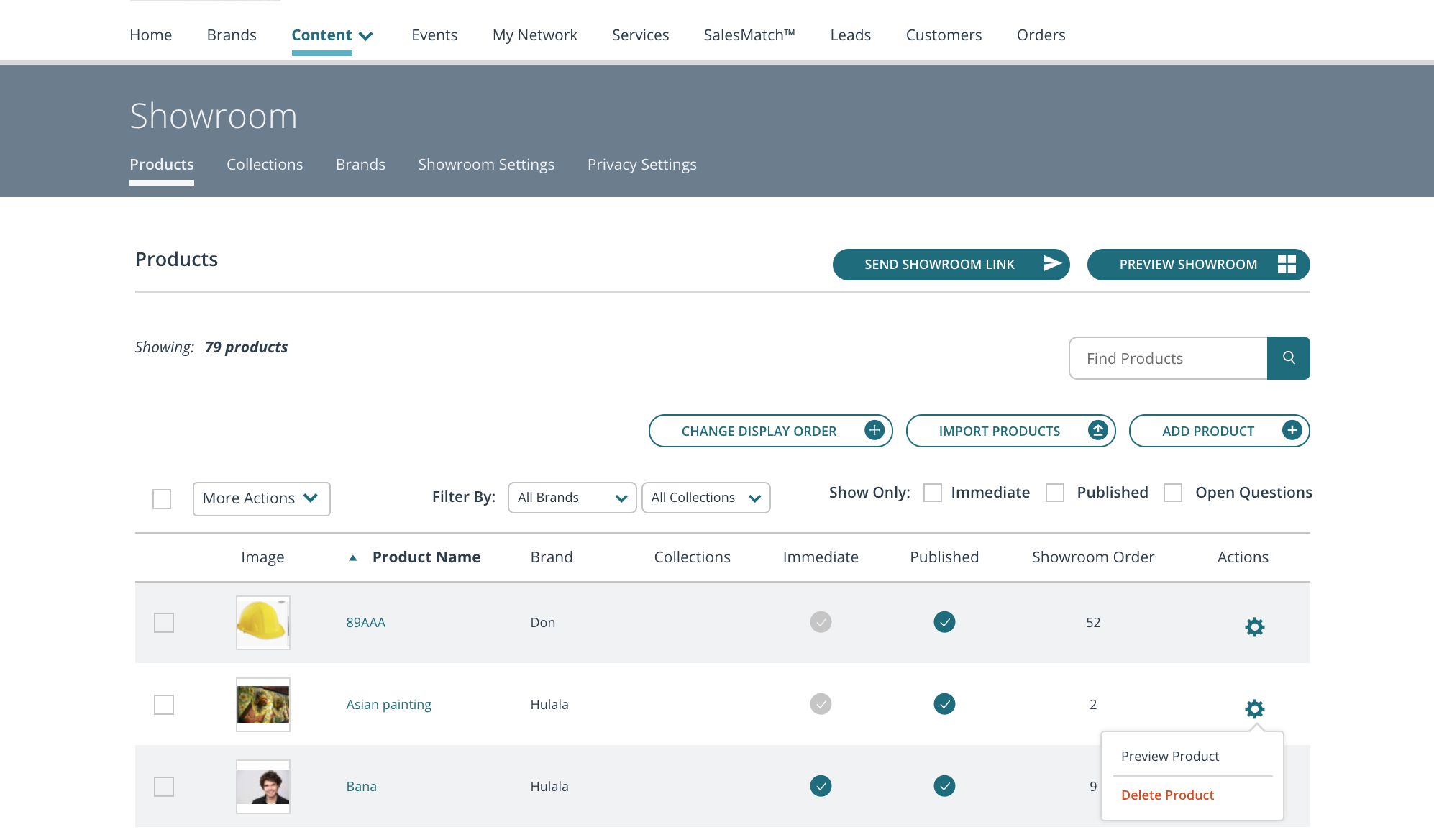 Selecting the option, opens a pop-up that requires user to confirm the action. 
Keep in mind that you can only delete products that are unpublished. To delete a published item, please unpublish it first. 
If the product has orders against it, seller is warned via the confirmation message.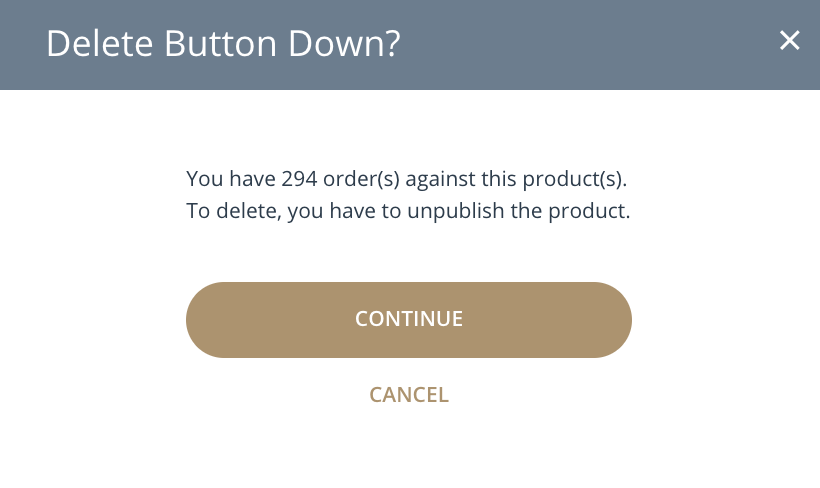 To delete multiple products at the same time, seller can select check boxes of the targeted items and them select 'Delete Item(s)' option from 'More Actions' drop down list of options.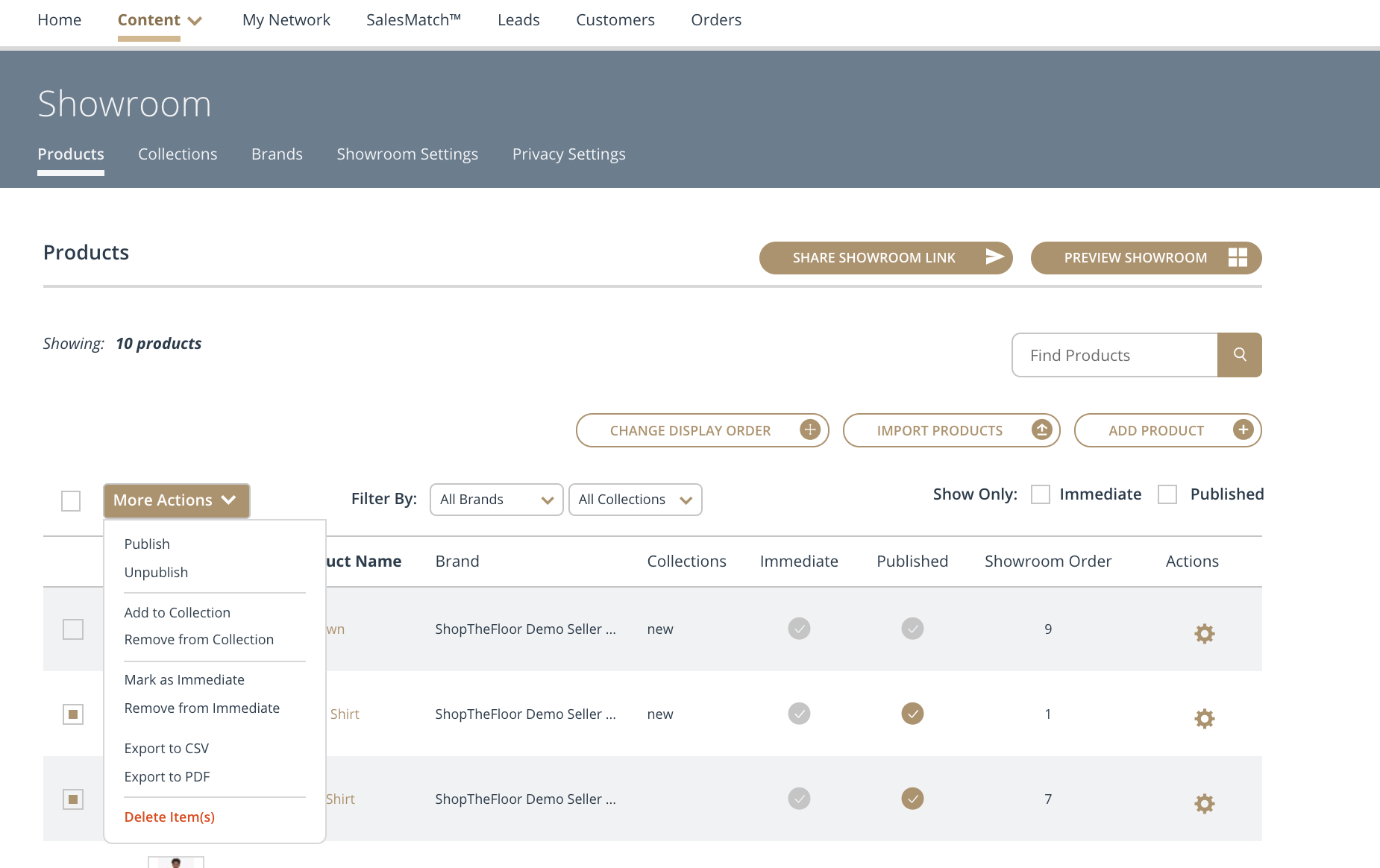 If there are items that have orders against them or are published, then that is conveyed to the seller on the confirmation screen so that seller can take appropriate action to move ahead with deleting the products.
Once the products are deleted, verify that the product is removed from the list.