Go to Showroom > Brands to access the brand landing page and then click on "Add Brand".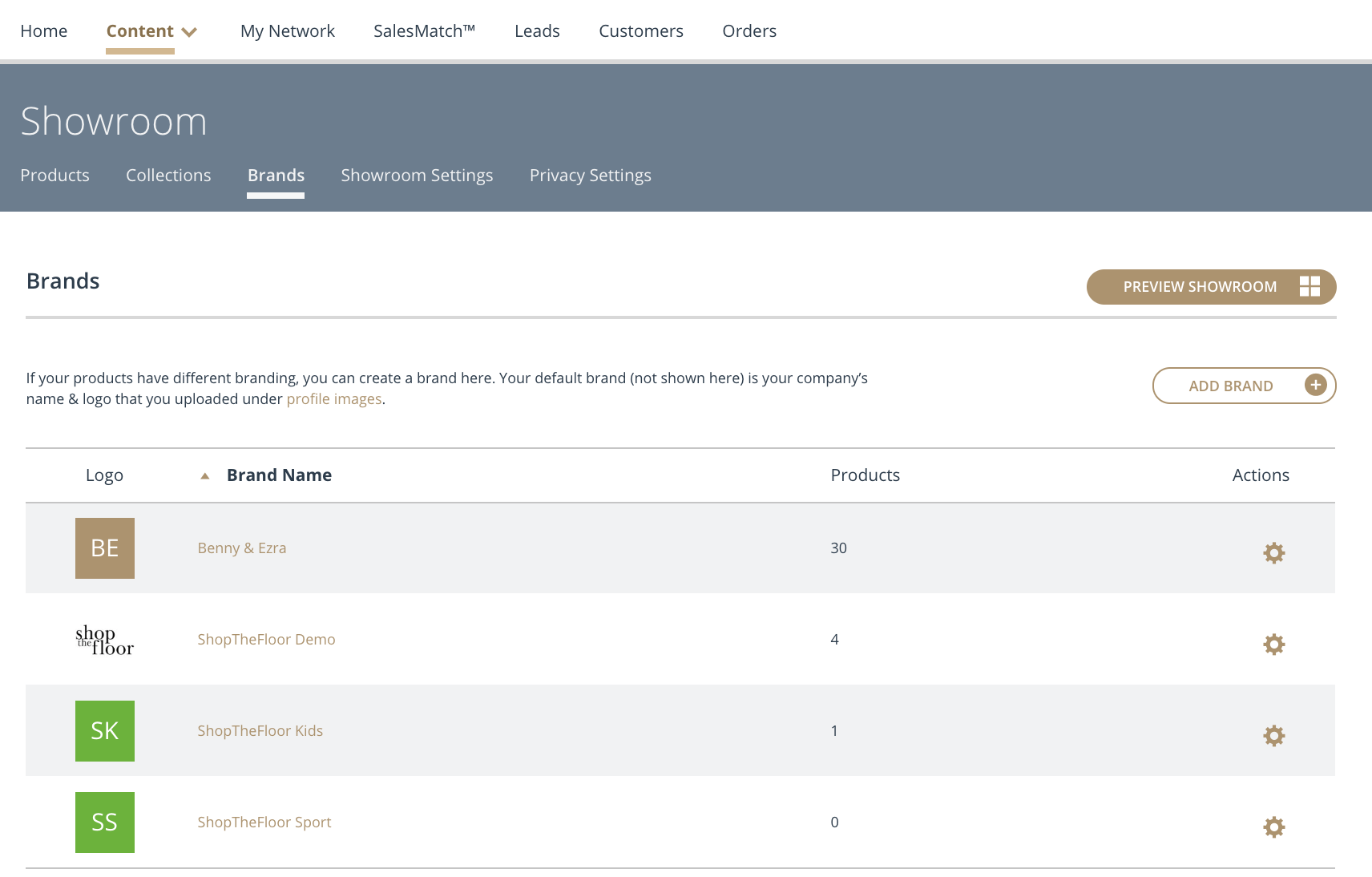 The "Add Brand" pop-up box will appear. You can add a brand name and a logo (optional).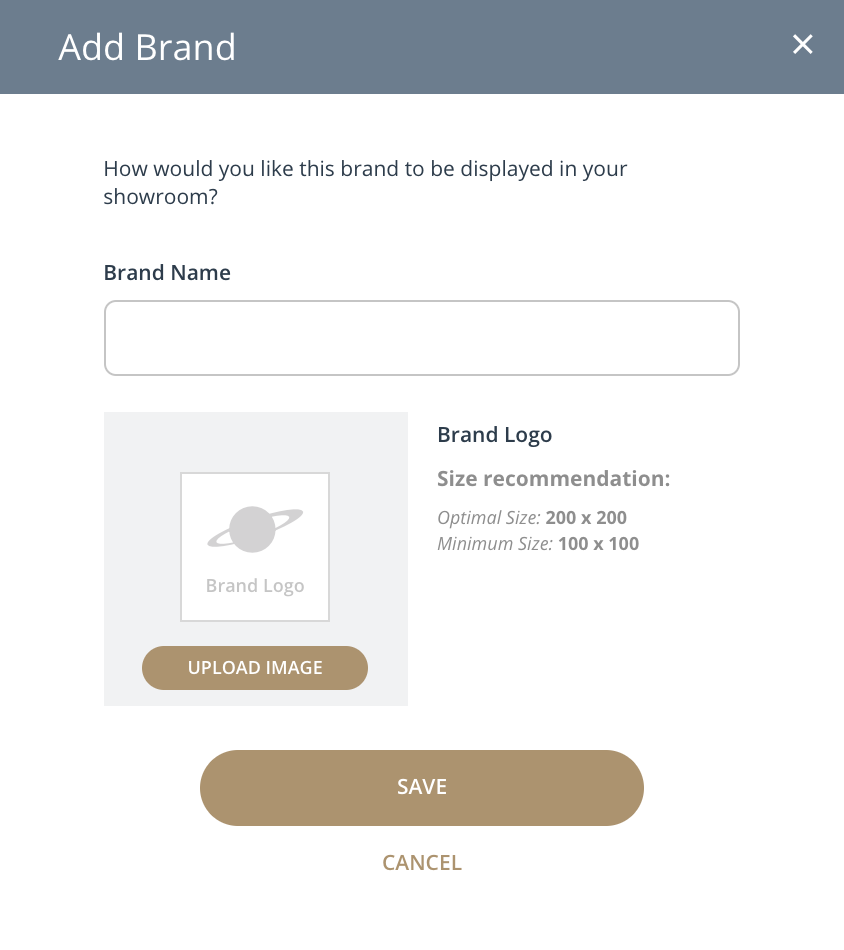 Click the blank brand logo to bring up the image uploader pop-up. Browse to find a suitable brand picture, and then use the cropping tool to crop it to your liking.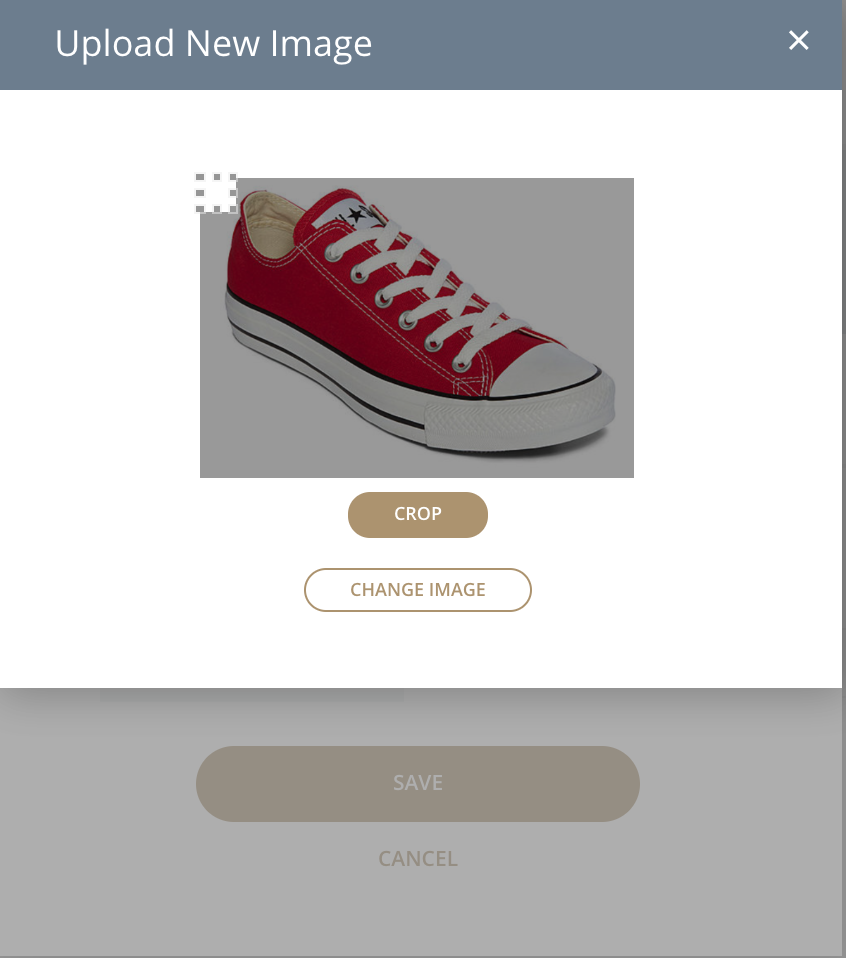 Move the crop box with your mouse and resize it by dragging the corners. Click 'Crop' button.
When you're all done, click "Save" button and verify that the brand picture has been saved correctly.