To associate a product with brand that you've created, you'll have to edit your product .
On the product edit page, you can specify which brand you want to pick in the drop-down.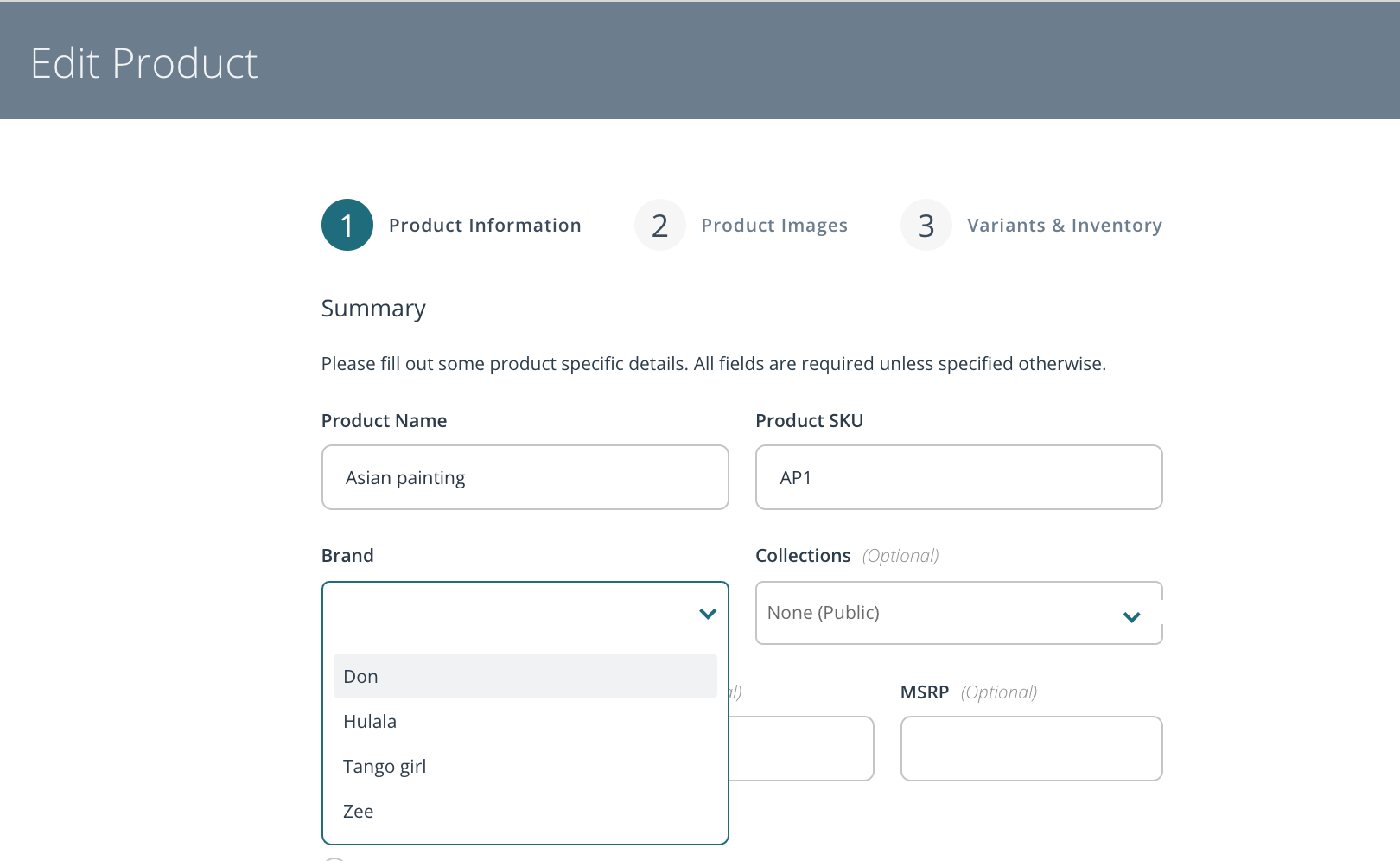 From Brands list, you can choose the brand name under which you want the product to show.