Products can be marked as immediate, as shown in the "Showroom" tab. When you mark a product as 'Immediate', this tells your buyer that the product is available for shipping in a shorter time period as opposed to other products that need to be pre-ordered in advance.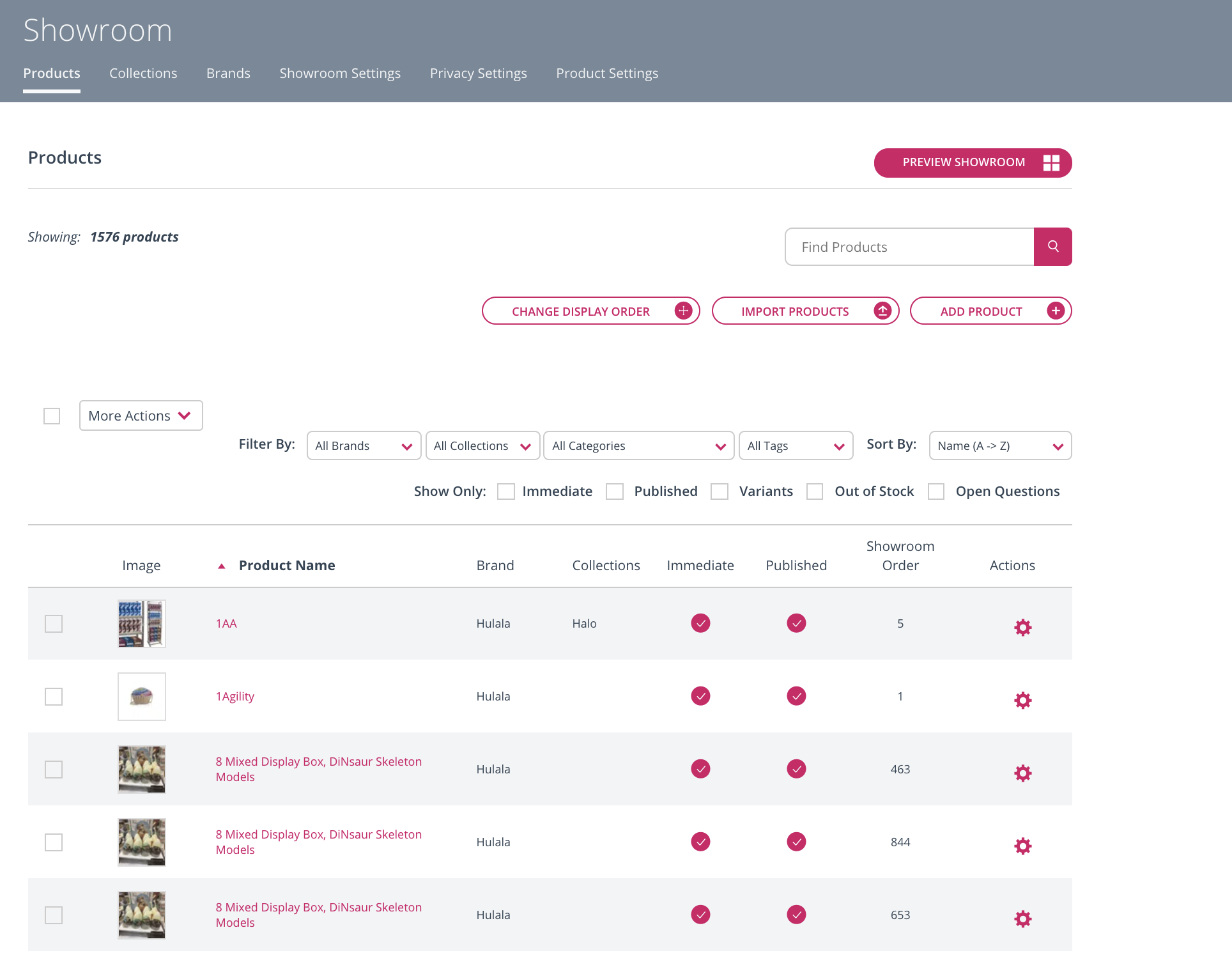 This is displayed to the seller on products list page. If the corresponding icon is in checked state, that means the product is available immediately.
When seller adds a product without variant, option is available to mark the product as 'Immediate' or as 'Pre-order' (As shown below). Radio buttons allow selecting the desired option. In case of Pre-order, start & end dates of the delivery window can also be entered.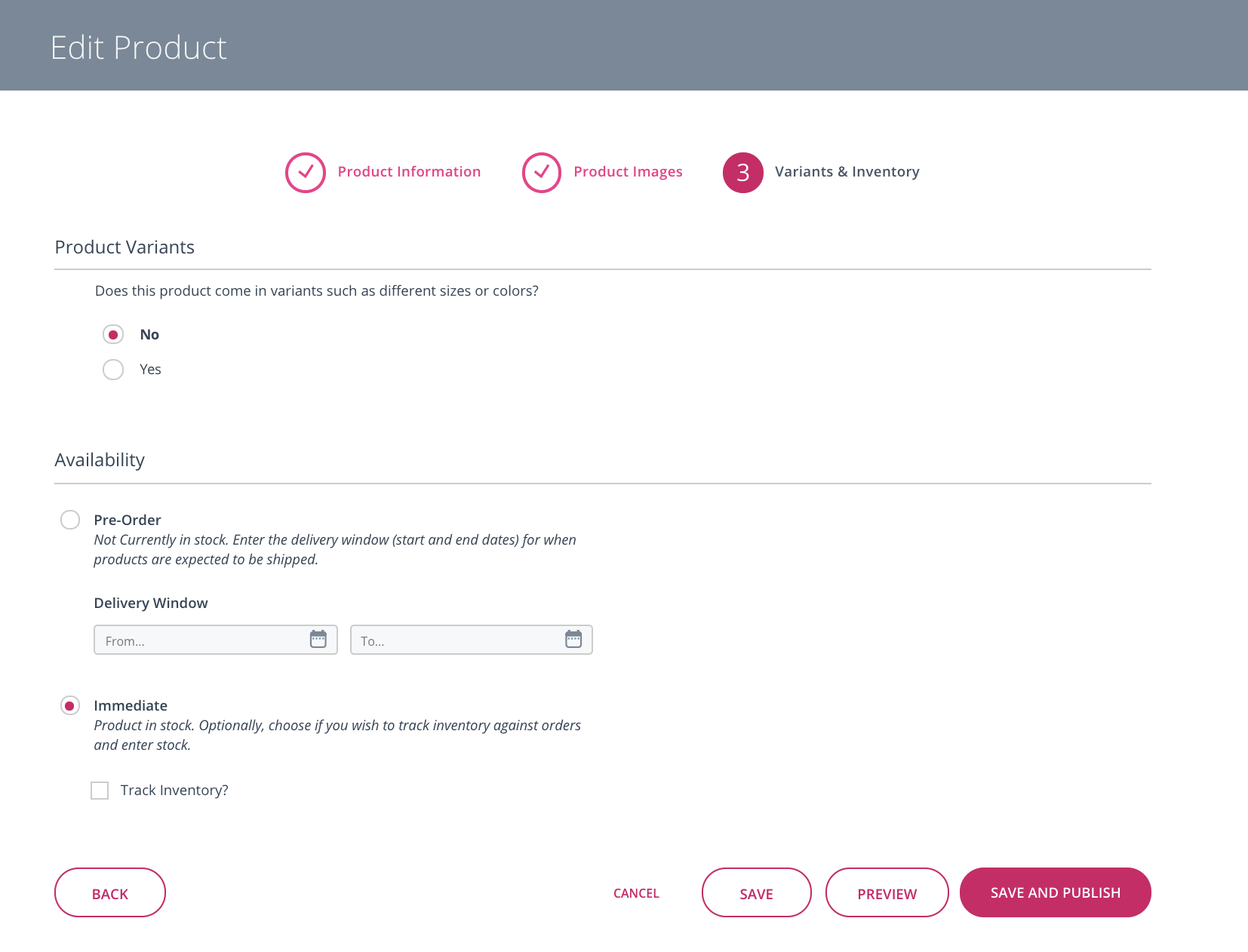 If the product has variants, the variant table allows entering the availability choice between 'Immediate' or 'Pre-order' (As shown below). For Pre-order availability, delivery window picker feature is displayed.