You're able to add products to your showroom, but they won't be visible to any buyers until you publish them. The "Published" column indicates whether or not a product is published.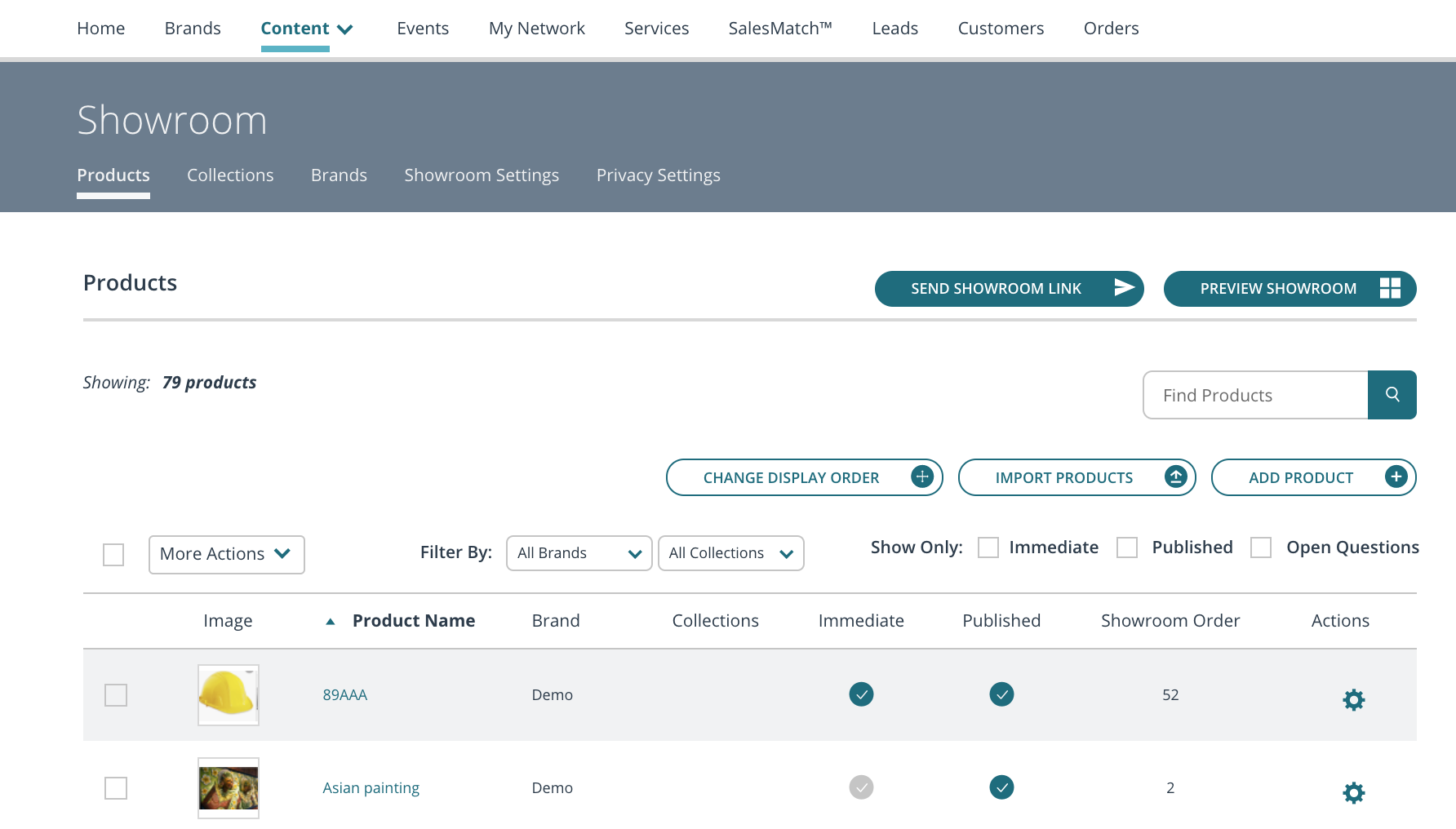 To publish one or more products from the products list page, select the checkbox and pick 'Publish' option from 'More Actions' drop down list of options.
Once the product is published, a confirmation message "Product record has been updated successfully." will be displayed. On the product list page, published icon will reflect as per the changed status.
To unpublish a published product, select the item(s) and pick 'Unpublish' option from 'More Actions' list of options and the product(s) will be unpublished.